Graham Thompson is a name synonymous to the Northern Ireland Hillclimb Championship as the Antrim driver has won the series a total of eight times.
Aged 46 and having just won the 2019 championship, Graham describes how he got involved with the sport.
"I went to Guernsey on holiday and it happened to be the weekend that the hillclimb was on, so obviously we watched the event and when we got back home again I got talking with Ronnie Maybin who used to compete on hillclimbs and sprints, so we took it from there and built our first car.
"I was about 17 or 18 at the time when I built the Terrapin, a car which I competed in for a few years before realising there was limitations with it, and so then I built the GTR that I have used since".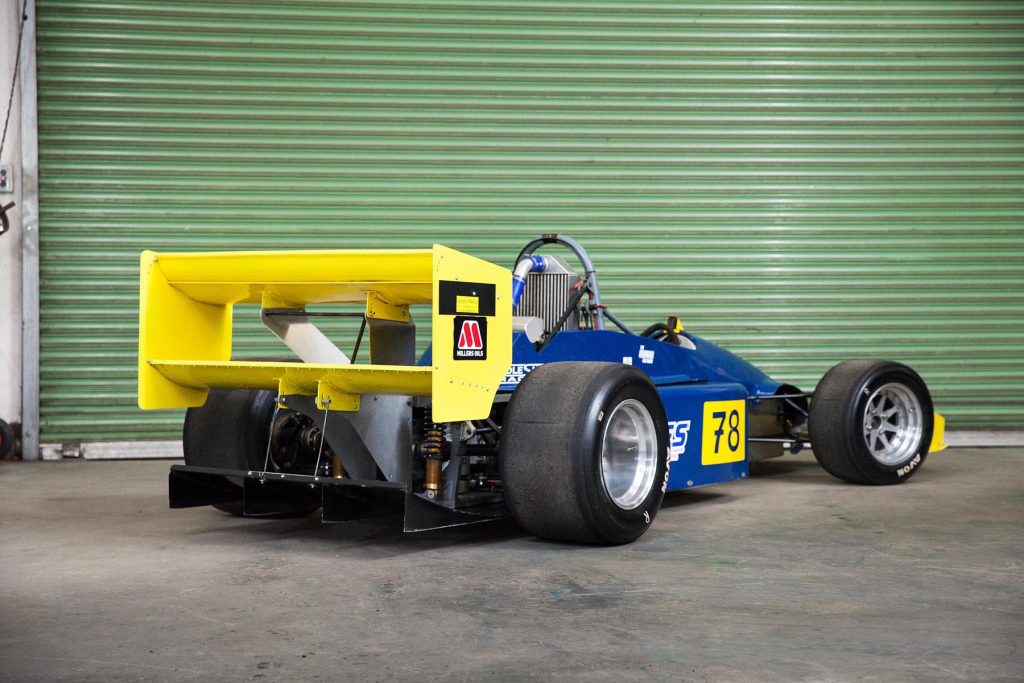 Graham continued "My first ever event was Cairncastle and I can remember driving up the middle of the road because I didn't know which way the corners went, but I finished the event and this hillclimb remains my favourite".
Having won Cairncastle a staggering 18 times in a row, it's safe to say that Thompson also holds the hill record for this event. How could he not though, with a top speed of around 140mph at the Cairncastle event.
Graham also holds two other outright hill records at Drumhorc and Garron Point with the latter being won 11 times in a row.
From watching the sport as a young lad, to being multiple series champion, Graham is always in pursuit of bettering his best times and even when there is no direct competition to push him up a hill, you can be guaranteed he will push himself to take tenths off the records he holds, affirming his position as a fierce competitor.
Not often a spectator, Graham admits that the Garron Point event is one which he particularly enjoys as a bystander and, quite probably the event where in his younger days, he aspired to the success of the Woodside's and Morgan's, as well as Ronnie Maybin.
Success it has been, in a car very different to most, as this car cannot be bought off the shelf, a revelation that came as a shock to a somewhat naive me, during interview.
That is because around 20-years ago, Graham set about building his very own racing car, a car that is simply named 'GTR' which stands for Graham Thompson Racing and a car that in more recent years was rebranded 'GTR Turbo' because yes  you've guessed it, he added a turbocharger.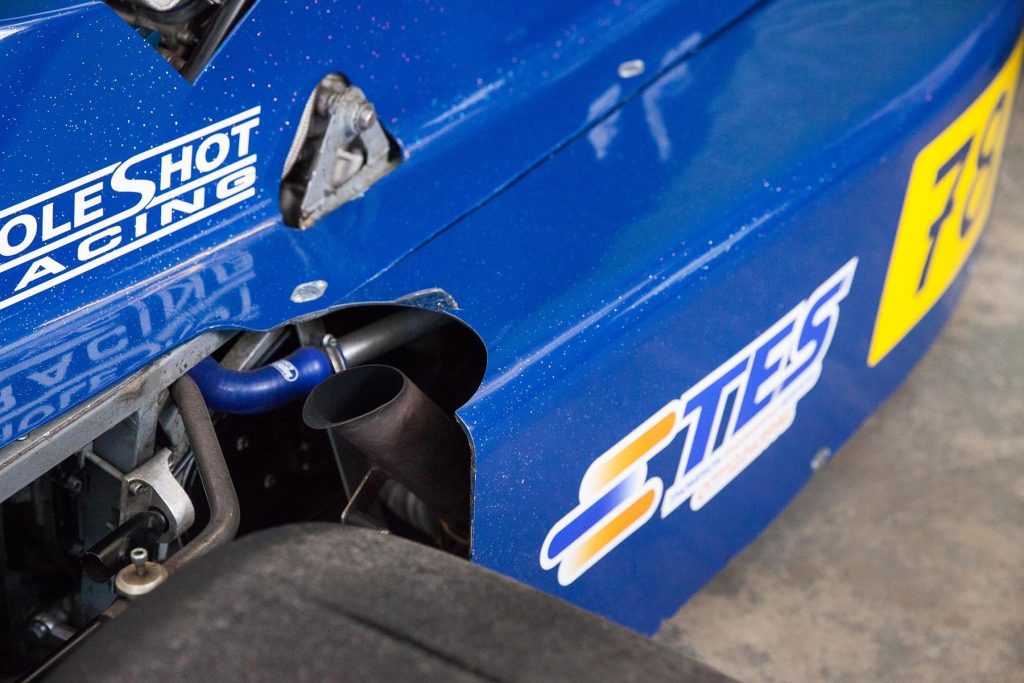 "The car is built from scratch, I set an engine down and I sat myself in front of it" Graham explains, "I built the car around my dimensions, as well as the dimensions of the engine and it has steadily progressed over the years, it doesn't look anything like it did when it was first built, there is extra wings, extra aero, wider tyres and more power, the bodywork alone took me two months to create".
As an engineer by trade, there was no better way for Graham to get the car he desired, than to build it himself. The GTR Turbo is probably over-engineered in fact, allowing it to cope with our unique hillclimbs which use very narrow, twisty and bumpy country roads.
"My car would be heavier than a circuit racing car and it also sits a lot higher, I need the extra ground clearance for our roads and there would be a lot more suspension travel available, that's why my car wouldn't be terribly competitive within our sprint series.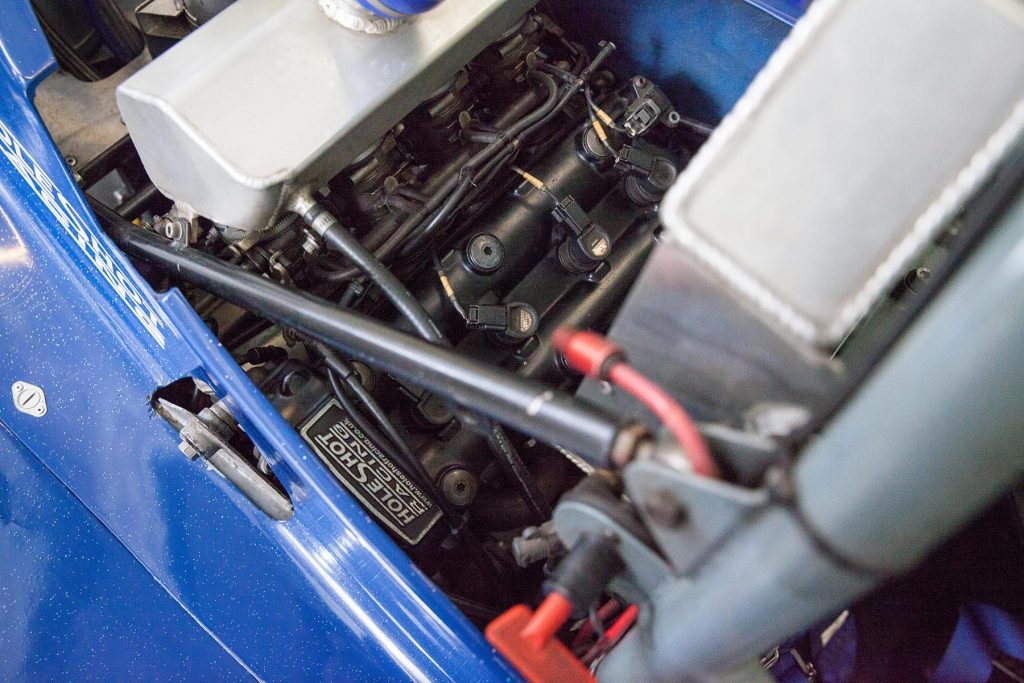 "I did win the sprint championship one year and I still enter the occasional sprint, however it is usually more for seat-time and testing purposes, although at Nutts Corner this year, I managed to finish second behind Adrian Pollock and just ahead of one of the Woodsides" Graham explained.
Suspension wise, everything was designed and calculated by Graham and when photographing the car he pointed out the design difference between front wishbones with the nearside one not being the traditional shape which allows for extra steering lock to negotiate the hairpin at Eagles Rock.
Weighing in at 400kg the GTR Turbo produces a safe 400bhp on nothing more than ordinary pump fuel with the ability of 500bhp should Graham feel the need, thanks to the turbocharged 1.3L Suzuki Hayabusa motorbike engine mated to the standard Suzuki six-speed sequential gearbox.
The engine and turbocharger specification is all down to the vast knowledge of renowned tuner Jack Frost, at Holeshot Racing.
Jack built the engine initially and after a few seasons, when it came time for more power and the subsequent decision to turbocharge, then supplied the essential hardware for Graham to fabricate and fit.
Jack then fitted an MBE engine management system before fine-tuning on the dyno to create this multiple championship winning machine.
It is no mean feat to achieve success on the Northern Ireland Hillclimb Championship, but to do it 8 times in a car hand-made 20-years ago by its owner and driver, is nothing short of fascinating.
Epecially when you speak to Graham and learn that he does it all on a shoestring budget with welcomed help from Maxwell Freight and Fairprice Mobility alongside his glamorous pit crew of Pat and Jack Boal.
Words & Photos: GRAHAM BAALHAM-CURRY
[images must not be used in any way without prior written consent of the photographer]