Kirkistown on Saturday 14 March saw the second round of the SW Adair Tyres Northern Ireland Sprint Championship being hotly contested.
This event, hosted by the 500MRCI was also round one of the Irish Pack and Pallet Hillclimb and Sprint Championship meaning that some of the fastest sprint drivers in Ireland descended on a cold Kirkistown.
In order to run through the starting entry of a staggering 93 competitors, first practice was completed as a procession lap which meant that second practice started circa 945 am. Four timed runs then followed.
However, the local weather came into play and only the first timed run was completed in the dry and then halfway through the second timed run, the heavens opened.
Robert Dwane driving a 1.3OMS Suzuki set the early pace and set a blistering run of 86.65 secs which was to remain unbeaten all day.
Alan Cassells debuted his new 1500cc turbo charged OMS Suzuki and set a very respectable 88.4sec run in what was literally the first time he had driven the car.
Adrian Pollock was third, 1.21 secs behind Alan Cassells, in his 2.0 Dallara F301 and Downpatrick engineer Eamon Matheson was fourth with a 93.24 sec run in his 2.2T MM3.
Sadly the rain started mid-way through the second timed runs and the vast majority of competitors were unable to beat their first timed runs. As the rain got heavier the vast majority of competitors decided not to risk an accident and opted not to run again.
As the afternoon progressed, those who continued to sprint saw that the rain eased off considerably for the fourth timed runs allowing times to again drop, however with the track still wet no one was going to be able to better the times set in the first dry run.
With the inclusion of the Irish competitors there was a hugely varied entry of cars including some which turned out to be a lot faster than you would've thought. With the Irish round continuing on the Sunday to form round 2 of the Irish Pack and Pallet Hillclimb and Sprint Championship there was a certain buzz around the paddock which hadn't been felt in a long time.
It's safe to say that Sprinting is booming in Northern Ireland this year and I know that there are a lot of new cars and new drivers arriving on the scene which is good to see.
As well as the main event there are also 5 other sub categories which were fought so hard for on Saturday. I will start with the Modified Category. Oliver Cormican was, once again the fastest modified driver with a 106.94 sec run that he set during the second timed runs, just before the rain really came on hard which saw him finish an incredible 14th overall.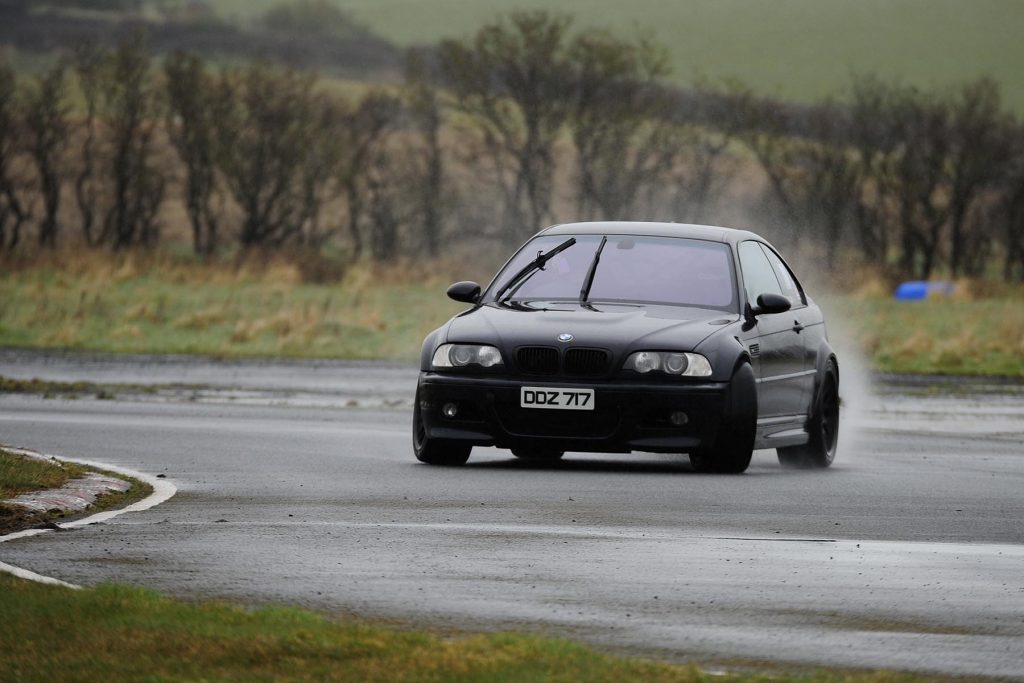 Oliver is rumoured to be interviewing for a job as a UTV weatherman as he seem to be able to read the weather like a book. Second modified driver home was Garry Campbell in his Toyota Starlett with a 108.82 sec run which was 1.88 secs adrift of Oliver but 1.55 secs ahead of his son Daniel who was third Modified home in his starlet.
Interestingly I watched both of the Campbell's do their third timed runs in the wet and Daniel was far more flamboyant than his dad in the wet and was also faster. I jokingly told Garry that he needed to get lessons from Daniel on getting the tail out as Daniel was great to watch.
The road going category was, like so many recent events, all about Andrew Robb. Andrew Robb pedalled his BMW M3 to 28th overall with a run of 111.84. Second road going car home was James Heaslip in his class 3 Subaru Impreza with a 115.6sec run which was a mere 0.16 faster than Conor Hamil who steered his V8 BMW M3 to third in the road going category.
In the new for 2020 Specialist Cars Category Gerard O`Connell made a welcome return in his newly re-liveried Escort Mk1 Gerard finished an astounding eight overall with a 99.16sec run which was 5.53secs ahead of David Hawthorne who once again proved to be the fastest Hawthorne. Third in the Specialist cars category went to returning Graham Boyce in his 2.0 Dax Honda. Graham showed that despite a year out of the seat that he hasn't lost his pace.
In terms of the Heaslip Ladies Challenge Trophy Sheryl McBride was the fastest of the 3 ladies competing with a 4.92 sec lead over Kathy McDade and third fastest of the females was Emma Campbell who's fastest run was a 136.53 secs.
As this challenge is not scored on fastest times, but instead is scored based on where the ladies finish in comparison to their class rivals, Emma and Sheryl both took a 5 point haul with Kathy earning 1 point. Emma has now closed the gap to Sheryl to 1 point after 2 rounds so this battle is only hotting up.
The last completion on Saturday was the unofficial Fastest Mini in the West competition which this time went to the returning Gerry McGarrity. It was great to see Gerry back in the paddock again, where he continued to dish out banter like there was no tomorrow. I actually had a really enjoyable chat with Gerry and Bill Adair later where they reminisced over some of the antics that the two of them got up to in the past.
Gary Milligan was second in the competition with Karl Johnston third today. I also had a great chat with Bill Blair who was out in his beautiful historic Mini. Sadly Bill, who hails from the northern half of the country doesn't really count in the fastest mini in the west competition however after speaking to the "Westy" mini drivers they have agreed to adopt Bill as a "Temporary Westy" to allow him to fight out this great unofficial battle. Fair Play fellas!
The next and third round of the championship was scheduled for Nutts Corner in April however with the recent Motorsport UK announcement on Covid 19 no one knows for sure when the next round will be.
If the current Motorsport UK guidance is unchanged then the next round will be in Kirkistown on 16 May Hosted by Larne Motor club, depending of course on whether or not Motorsport UK re-instate the issuing of permits from 01 May.
All I can advise is that everyone watches the ANICC website and I will keep you all posted.
Words: DAVID EVANS #154 | Photos: Gary Craig Motorsport Photography 
[images must not be used in any way without prior written consent of the photographer]