The 2020 S.W. Adair Tyres Northern Ireland Sprint Championship was launched in front of Bangor Marina last weekend with some of the championship's stars and their cars!
With five rounds of this year's series based in Ards and North Down's Kirkistown Race Circuit, the Mayor of Ards and North Down, Alderman Bill Keery, braved a fresh January morning by the sea to hear the cars rev up ahead of the opening round of the season!
This year's championship will be held over nine rounds with the best seven scores to count. Events will be held across three different venues, with the five at Kirkistown bolstering a packed schedule that also includes three visits to County Antrim's Nutts Corner plus one visit to County Fermanagh's St. Angelo Airport.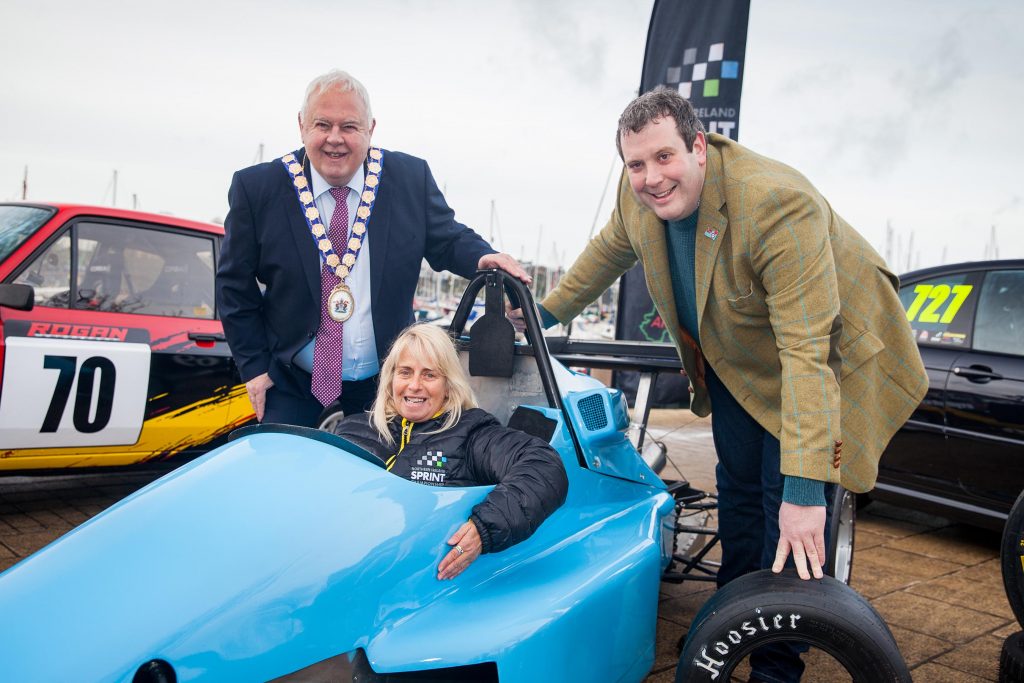 The series will also host rounds of the Irish Sprint and Hillclimb Championship in March as well as the British Sprint Championship in August. The popular venues and high-calibre local talent are sure to make 2020 one of the best Northern Ireland sprint seasons ever.
The Mayor of Ards and North Down, Alderman Bill Keery, said:
"Last year, the Northern Ireland Motorsport Taskforce reported that motorsport injects an estimated £100m into the Northern Ireland economy so I'm delighted to hear that Ards and North Down will host so many rounds of this year's Sprint Championship. I'm looking forward to seeing the action and I hope all the competitors enjoy a safe season."
This year's championship will build on a fabulous 2019 series which saw 120 registered competitors battle across the race circuits with many newcomers and several non-registered competitors. The 2020 series has the hallmarks of being another hugely competitive series and reigning champion, Adrian Pollock, in his Dallara F301 is among the entrants who have already registered.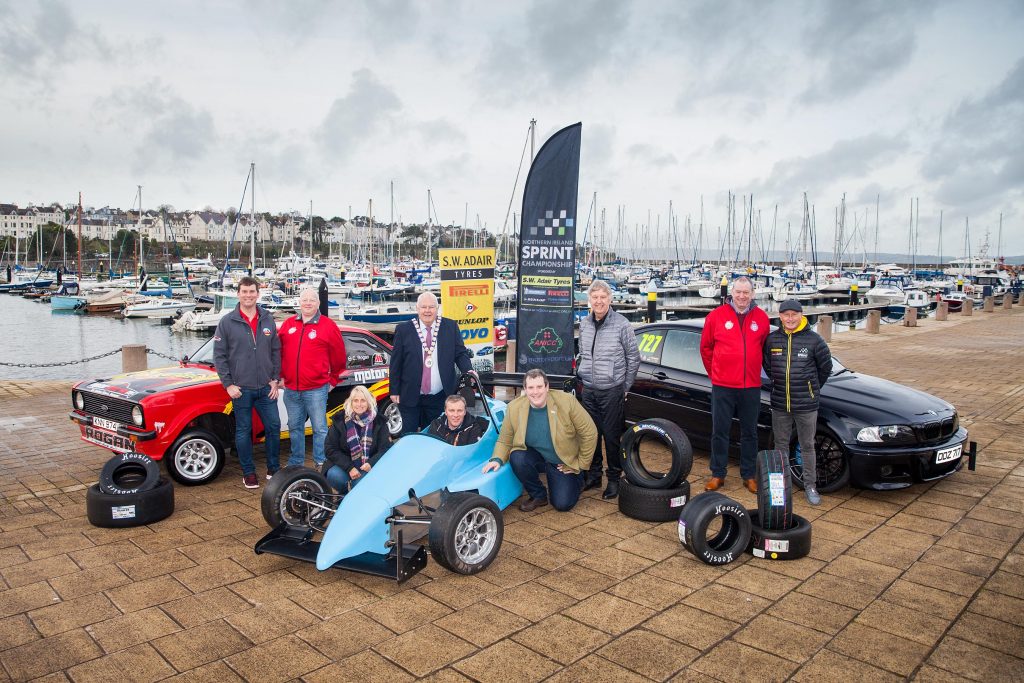 Last year's runner-up, Steven Gault, has also registered with his Dallara after a hugely successful debut season with the car last year. So too has former multiple British, European and World Karting champion, Trevor Roberts, in his Jedi.
Andrew Robb, who won the 2019 SW Adair Tyres Northern Ireland Roadgoing title and the Beginner's Trophy, will be back out to defend his title in the family shared BMW M3.
Reigning modified champion, Oliver Cormican, has also registered to defend his title in 2020. However, rumours are rife that he will have a new and very interesting car this year.
After a remarkable battle in 2019, Modified runner-up, Dermot O'Hagan, and third placed David Strain, are both aiming to be a force to be reckoned with for class honours this year.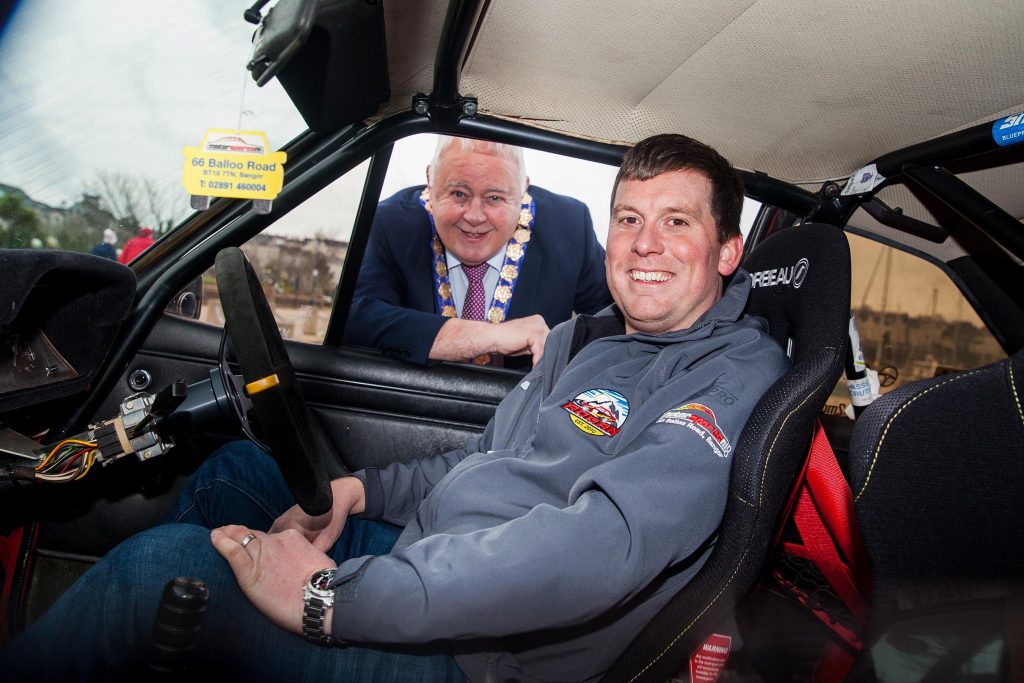 Adding a twist and a new challenge is an all-new class offering the chance for Saloon/GT/Specialist Cars to get involved so it will be interesting to see who will lift the inaugural class award.
Championship registration can only be completed online at www.rallyscore.net and competitors are reminded that they must register, at the latest, the day before the first round at which they wish to score championship points.
2020 Championship Calendar:
29 Feb (NUCC) Nutts Corner
14 Mar (500 MRCI) Kirkistown
04 Apr (NUCC) Nutts Corner
16 May (Larne MC) Kirkistown
06 Jun (Enniskillen MC) St Angelo.
01 Aug (500 MRCI) Kirkistown
19 Sep (NUCC) Nutts Corner
10 Oct (UAC) Kirkistown
31 Oct (500 MRCI) Kirkistown
Reserve event: 13 June (TSCC) Kirkistown Summer Classic Sprint
For more information, visit www.anicc.org.uk or www.facebook.com/nisprintchampionship.