German manufacturer BMW have always produced highly exciting vehicles from their 'M Division' so it is with no surprise that their i8 from 'Project i' is nothing short of electrifying.
With the looks of a concept car you would expect to see for the first time at the Geneva motor show, the BMW i8 has been on sale for the past 6 years and, with prices starting from £115,105 it's not a vehicle we see too often on our roads yet it really is an everyday supercar.
Within the iconic and somewhat timeless design, sits an electric motor upfront, producing 143hp, which drives the front wheels through a 2-speed automatic transmission. A turbocharged 1.5L 3-cylinder petrol engine, producing 231hp, sits in the middle of the i8 and via a 6-speed automatic transmission powers the rear wheels.
This total of 374hp perhaps doesn't sound like a great deal.
However, the instantaneous torque of the electric motor, combined with another bucket load of torque from the turbocharged petrol engine, will see you propel from 0 to 62mph in a mere 4.4 seconds.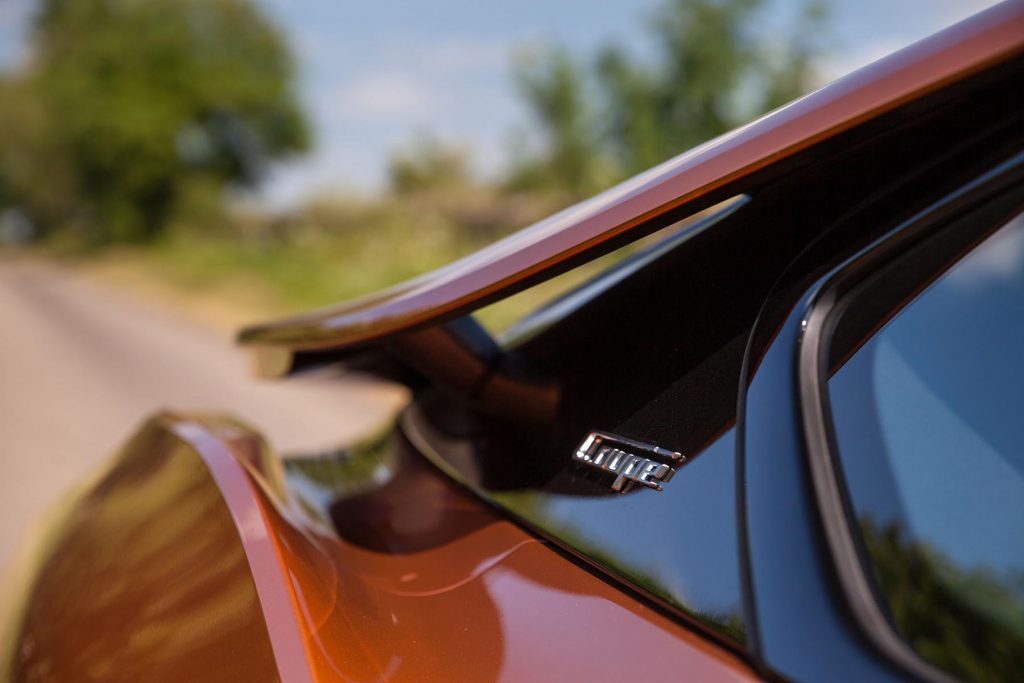 With looks that are not only functional, but daring, and performance that will make your eyes water, it is pretty surprising to learn that when driven in a delicate manner, you can go some 32 miles on battery power alone.
Whilst working as an instructor for Supercar Drive days, I've been fortunate to get behind the wheel of BMW's i8 several times on track. A scenario in which the 32 mile electric range can only be a distant dream, but a scenario that has always made me laugh in a childish fashion, at just how capable this vehicle is.
When driving various supercars on track, I always ask myself the same question, "I wonder what this car would be like to drive on our roads?" and only twice have I ever managed to find that out.
The first instance was with an Audi R8, which I guess you could say is a bit of a rival for the BMW i8. It left a good impression all-round. Though as an everyday car is always going to be loud and in your face.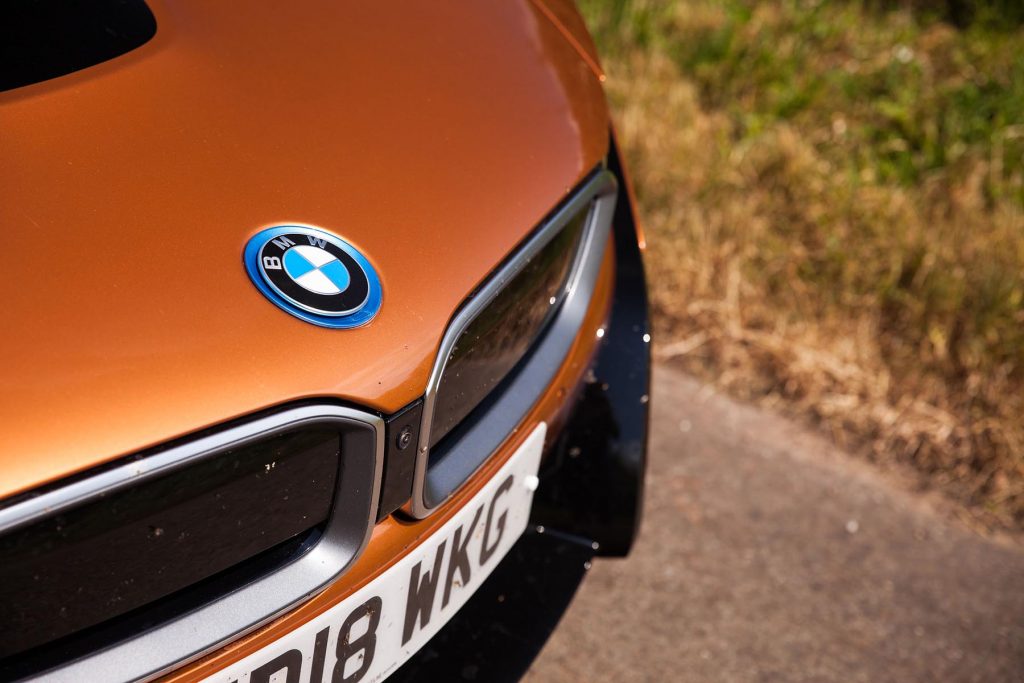 The second instance was with this BMW i8 Coupe as pictured, which let's be honest doesn't have any direct rivals. Instead, it has a few petrol driven variants from other brands with similar performance and chassis dynamics, that would make them a comparable.
The main thing no-one else can offer, other than BMW, is the ability to drive around towns and villages completely unheard, and as such, vastly unseen. That is until you pull into an electric charging point, open the 'Dihedral doors' and climb out as elegantly as an elephant falling off a balancing box at the circus.
Perhaps being built like an elephant doesn't quite help me with this chore, but just like riding a bicycle, when you've mastered entering and exiting the i8 once, you'll be able to do it confidently thereafter.
Inside the BMW i8 is a very comfortable place to be and boasts full leather upholstery, heated front seats, and even rear ISOFIX attachments. I don't recall there being a great deal of room in the rear of the vehicle, but then I wasn't looking at it through the eyes of someone who would need to put a baby seat in from time to time.
An 8.8-inch Touch Control display is the home of entertainment and combined with a harman/kardon speaker system, offers everything you need from Bluetooth to radio, and from a 20GB hard drive to audio streaming via phone apps.
Outside, black high-gloss finishes contrast well against whatever body-colour you choose from (so long as it's not black), whilst the vast use of carbon-fibre reinforced plastic keeps body rigidity and safety paramount. 20-inch alloy wheels fill the arches perfectly while cruise control and a plethora of automated features keep you and other road users safe.
Despite having the turning circle of a cargo ship, the BMW i8 drives incredibly well on the open road. Where both motors work in seamless harmony with each other, as well as the advanced-all-wheel drive 'BMW X-drive' system, to create an unforgettable experience, every time you get behind the wheel.
I did drive this test car quite some time ago and some of its then options, now seem to come as standard equipment, and for a car of a similar spec today, would cost in the region of £125,000.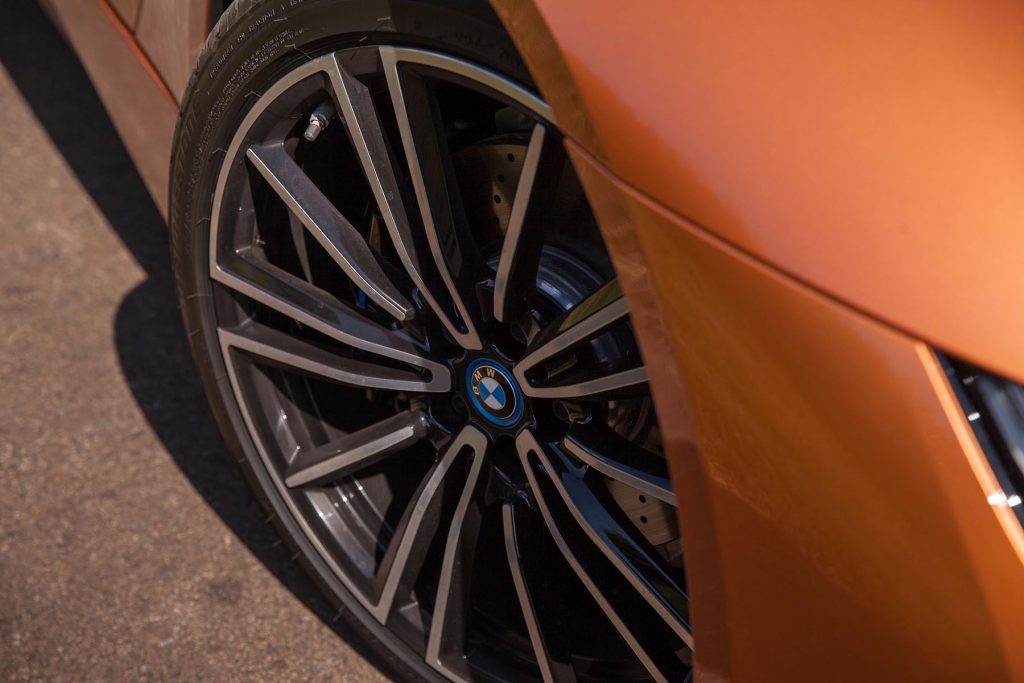 A convertible 2-seater 'Roadster' version of the i8 is available from £128,455 and all models come with a 3-year, unlimited mileage warranty.
So what's it like to drive on the roads then, coming back to my earlier question?
"Delightful," is the answer, and the BMW i8 offers more than i could even start to explain, so best to seek out NI's 'i Dealer' to get the low-down directly.
Fact File for model tested
Make :  BMW
Model :  i8
Trim : Coupé
Engine : 1.5-litre petrol & electric motor
Gearbox : Automatic
Cost : circa £125,000
Words & Photos: GRAHAM BAALHAM-CURRY
images must not be used in any way without prior written consent of the photographer