What happens when you take a Toyota Corolla, restyle the front and rear bumpers whilst adding LED headlamps and a Suzuki badge?
You get a Suzuki Swace, which is a long cry from Suzuki's traditional modes of transport which have generally been SUV's or small city cars.
Arriving in dealerships at the start of this year, I spent a week with one in May and, with a post-lockdown abundance of motorsports and events, I am only getting the chance to write about this all-new model now.
Essentially a Toyota Corolla Touring Sports, the partnership between Toyota and Suzuki for this car as, well as a large SUV, puts the Suzuki Swace the up against its Japanese cousin as well as the likes of the Ford Focus Estate or Hyundai's i30 Tourer.
Priced from £24,499 the 'Swace SZ-T' hybrid family car is a functional but sporty choice. A fully loaded self-charging hybrid, the Swace is available in two trim levels with just one engine and gearbox being offered.
Key features include a large honeycomb-pattern grill, prominent low front bumper and sharp LED headlamps. Low fuel costs and low emissions, with no need to find charging stations or plug-in whilst you're at home, as the electric motor charges itself as you drive.
Packed with advanced safety and connectivity features, heated front seats and dual-zone automatic air conditioning come as standard. A generous amount of luggage space is available thanks to the 596-litre boot capacity, and an 8-inch multimedia touch-screen is the home of infotainment.
Priced from £26,299 is the 'Swace SZ5' which adds simple-intelligent parking assist, BI-LED projector headlamps (low & high beam), blind spot monitor as well as front and rear parking sensors and rear cross traffic alert.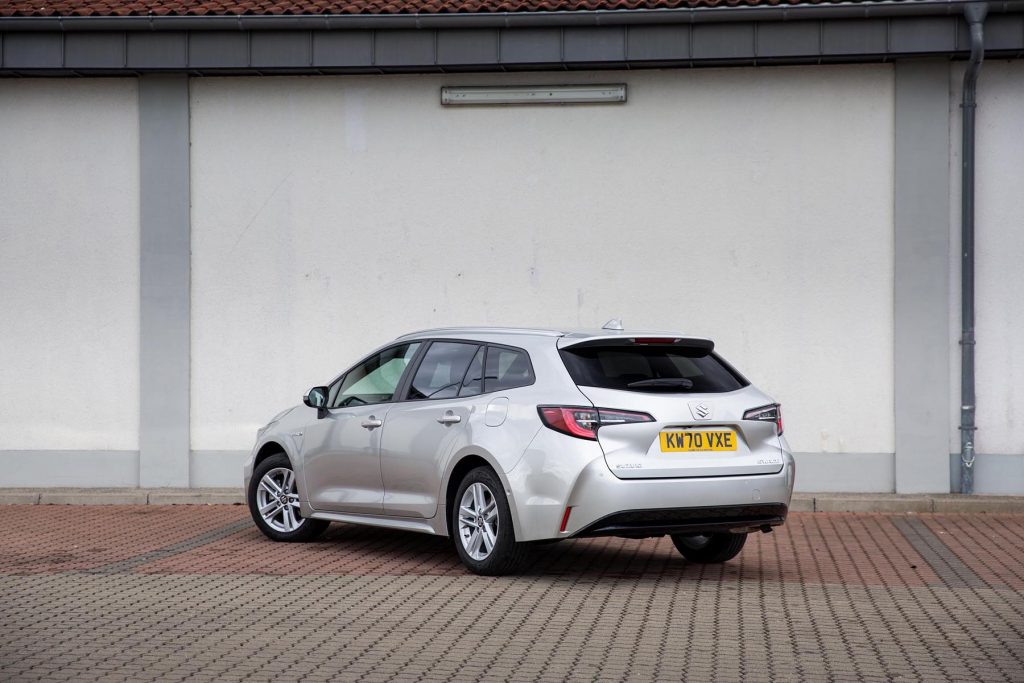 The single power-train available on all Swace models is a 1.8-litre petrol engine with a power output of 102PS, paired to a 53kW electric motor giving a combined maximum power output of 122HP.
Driving only the front wheels via a CVT automatic transmission, a claimed combined fuel consumption of 64.2 mpg is possible, although my real-world week of driving returned a very credible 56 mpg.
Around town full EV mode can be selected via a button, which will run the car on battery only depending on speed and conditions. Whilst on the open road there are three driving modes available; Normal / Eco / Sport, which adjust the vehicles performance to suit driving conditions.
Driving-wise, the Swace handles as expected thanks to its low centre of gravity and wafts along fantastically. The characteristics of the CVT gearbox maybe giving the impression of more haste than is actually there. 
Either way, I am a fan of non-manual cars, as well as estates, and after a week of living with this SZ5 test car pictured it gets a very firm thumbs up from me.
There is ample room in the cabin for a family, the seats featuring cloth upholstery and the fronts offering plenty of support. The multimedia audio system touch-screen is easy to use but could do with being angled towards the driver for added convenience.
Featuring AM/FM/DAB radio, Bluetooth connectivity and with control-ability via the multi-function steering wheel, it also offers Apple Carplay, Android Auto, and MirrorLink for compatible smartphones as well as a wireless phone charging pad in the SZ5. USB and auxiliary inputs are also fitted as standard.
For six days I could not get Android Auto through my Android-based smartphone to work on the 8-inch screen, which was very frustrating as most days I relied on the sat-nav to get to wherever my jobs where.
On day seven however, I found an awkwardly placed USB socket under the dash which is likely the one required to be plugged into, for connectivity. ISOFIX rear mounting points offer convenient fitting of child seats. A fabric mesh dog guard keeping animals or IKEA shopping loads safely in the boot.
A boot that is surprisingly large for a vehicle that doesn't look overly massive from the outside, I was able to fit my camera bag, my rucksack, a normal shopping bag and a very large shopping bag in, with room for the same again.
The boot also features LED strip lighting which faces downwards along each side of the boot, making sure you can see what within the split-level boot floor with room for a full-size spare wheel.
My only criticism on this car is that the 16-inch wheels with 205 profile tyres look absolutely lost and that the Swace could probably do with an 18-inch wheel running a 225 profile tyre to fill the arches.
Other than that, it's definitely a model I personally will be keeping an eye on in the future to see how affordable they become in the used market.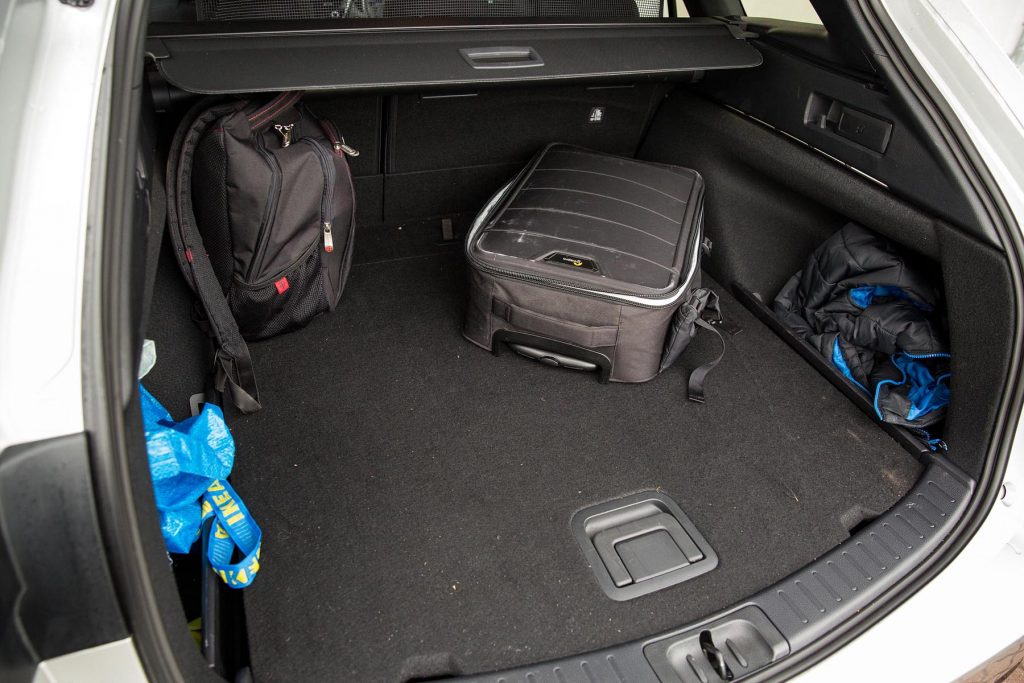 Fact File for model tested:
Make : Suzuki
Model : Swace
Trim : SZ5
Engine : 1.8-litre petrol & 53kW electric motor
Gearbox : CVT automatic
Cost : £27,199
Words & Photos: GRAHAM BAALHAM-CURRY
Images must not be used in any way without prior written consent of the photographer