There is nothing more delightful on a sunny Saturday afternoon than to watch cars pirouetting around pylons like dancers on ice, it is not only therapeutic to watch, but also fascinating at how skillful the drivers are.
Autotesting is its name and one local who has excelled at the sport for as long as I can remember is Killinchy driver Robert Dickson.
A 5-time Northern Ireland Champion, Robert is a driver I've watched in awe from a young age. His ability to not only memorise difficult courses, but also to slide his Mini Special around a course with millimeter perfection.
Aged 66, Robert isn't willing to hang up his driving gloves just yet and this year, competed on his 31st consecutive MGCC Ulster Centre Derek Walker Memorial event, an event which you will read in this publication also celebrated its 31st anniversary this year.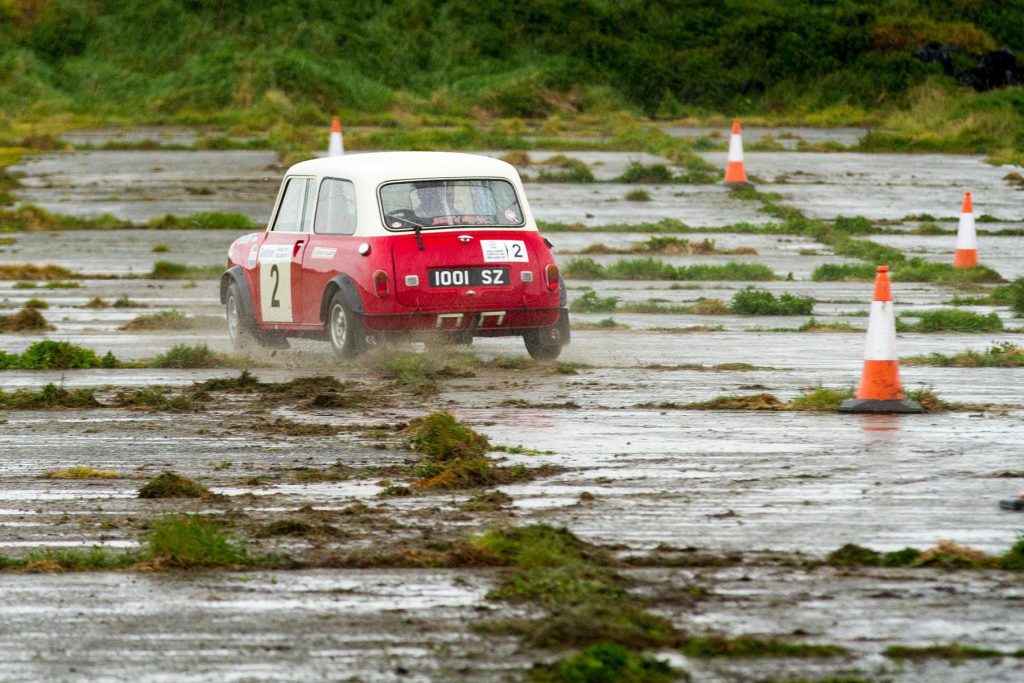 From a young age Robert attended Kirkistown and Bishopscourt with his father, watching the likes of Andrew Kane and Jim McClements race and when it came time to leave school Roberts father, despite owning a garage in Ballywalter, didn't want Robert serving his time with him and the opportunity came up to start at Kane of Comber.
Robert explains "The Kane's were racing Mini's back then and that was the whole catalyst of things to come, I started working on the Downton end of Kane's as Jim McClements' apprentice, which meant working on an array of BMC orientated competition cars.
"This then led me to the Belfast, Bangor and Newtownards Motor Club where I started doing some club events, my first autotest I think was held during Newtownards civic week, within Conway Square at the Town Hall, I didn't even have a driving licence and the entry fee was about £1.
"I remember the event being sponsored by Motor Tune of Bangor, it was 1970 or 1971 and I finished third overall, my prize was a voucher to spend in the shop, but as it was my first award I kept it and framed it, I still have it today and the shop is no longer there."
With a few sprints and rallies under his belt in a Mini Cooper S, it wasn't until 1973 that Robert caught the autotest bug, as his then brother-in-law-to-be finished the final round of the beginner's autotest championship before letting Robert tackle the tests in his car.
From here it has been a lifelong dedication to the sport for Robert and one which doesn't have a stand out trophy as such, but rather a great feeling of pride as Robert has led and represented the Northern Ireland team at the likes of the Ken Wharton, the Dublin International and the Inter-association events.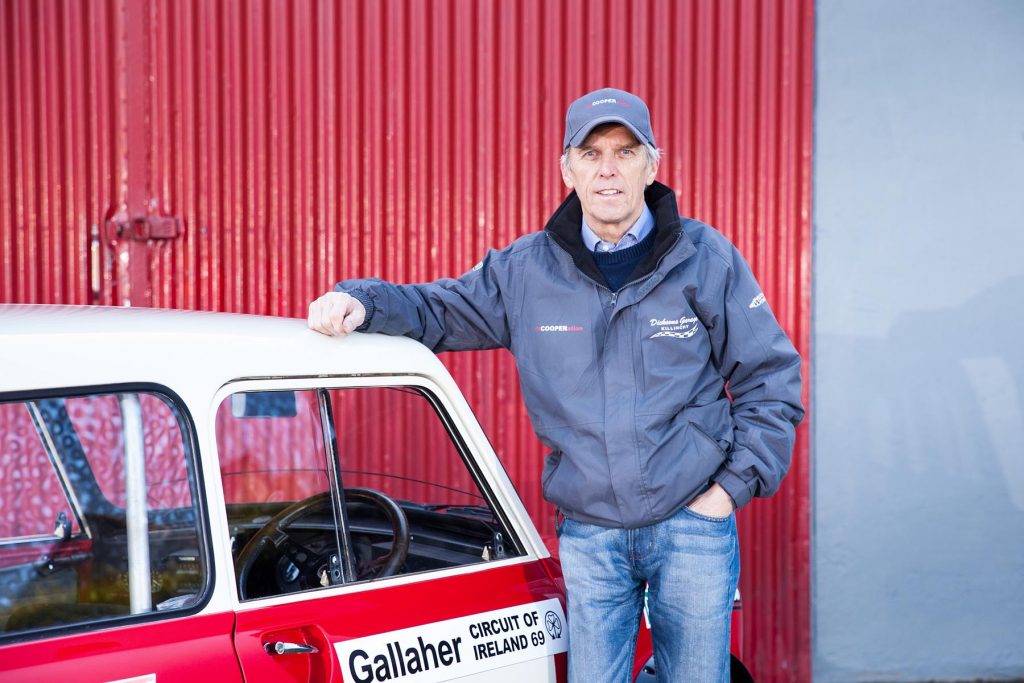 These events saw intense battles between Northern and Southern Ireland as well as the English team which had world-renowned stunt driver Russ Swift within it.
An expert at Mini restoration, Robert recalls "A number of years ago we worked on two Cooper S', both ex-works cars, as well as an ex-works TR7 and, after restoration, they had to be taken to Silverstone to celebrate 60-years of the competition department.
"We made the trip over with the cars and Russ Swift happened to be doing an MG demonstration at the event, I hadn't seen Russ for a long time but when standing in company, Russ exclaimed "Ah Dickson, what are you doing here" before announcing to those gathered "This man taught me all I know!" this was only about three years ago."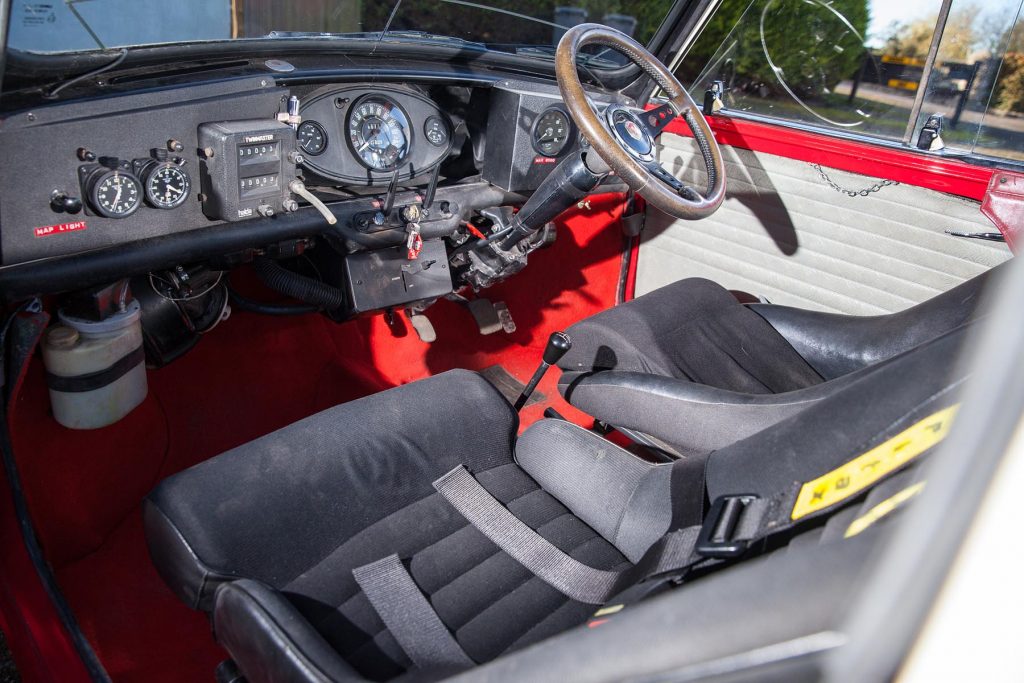 The most memorable event for Robert wasn't one that was awash with stiff competition, surprisingly, it was in fact the Mini Legends event held a few years ago on the North Coast.
It was an event that saw Robert meet his hero when he was given the opportunity to drive Paddy Hopkirk MBE around the course as 00 in the car you see pictured, a car that pays homage to a Mini used on the 1969 Circuit of Ireland Rally, where Paddy drove the only de-seamed works car.
Since then Robert has had the pleasure of driving Paddy's former navigator Terry Harryman, around some of Northern Ireland's finest rally stages as used on the Circuit of Ireland, Ulster International and the Texaco Rally, when they participated on the Titanic deja-vu Ulster event just last year, in the same Mini.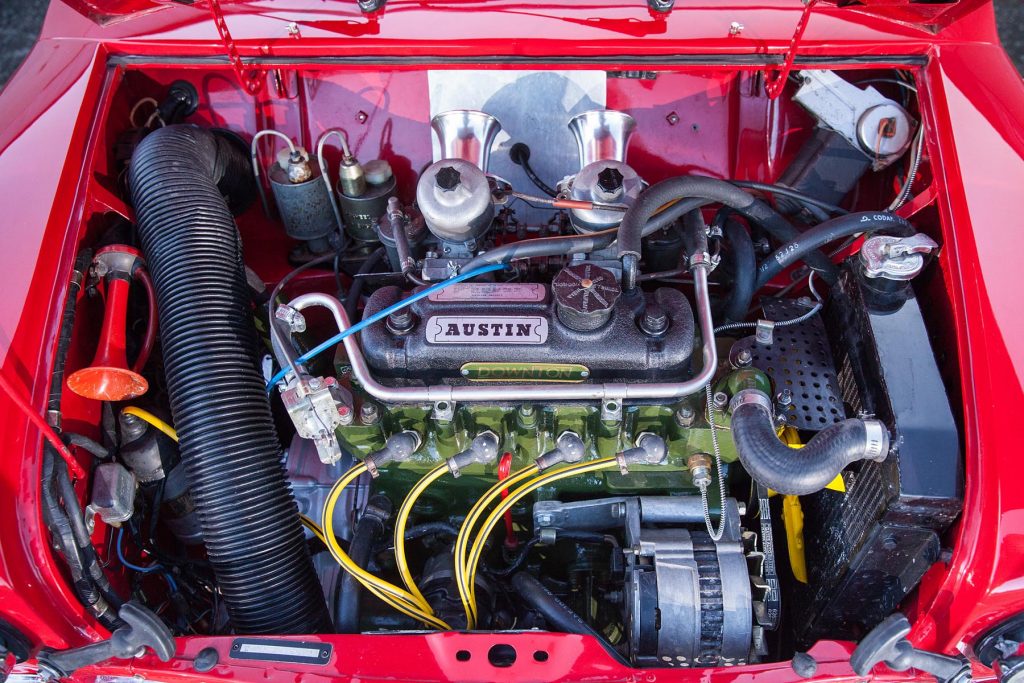 Despite a 40-odd year career as a successful clubman, competing on various events the length and breadth of Ireland as well as on the mainland, there is one stand out event that Robert enjoys the most.
That event, now known as the Derek Walker Memorial Classic, has been organised by the MGCC Ulster Centre for 31 years.
Derek Walker was a popular man, a gentleman and a lively person who took part in racing, autotesting, rallying and production car trials, but was most notable for his antics in an MG Midget. Derek was very much a part of this winter event which was started all those years ago by Mike Cox and Michael Wilson.
Robert, just like Derek, is a popular figure around classic cars and in particular classic motorsport with many competitors and spectators alike, somewhat excited when they see the Dickson name on an entry list.
What's commendable though is that all 31 of these events have seen Robert on the startline in a Mini.
"It's a unique event," Robert commented, "At the start it was a mixture of autotesting and production car trials, but obviously at the time of year it can be hard to get into fields so it has now drifted away to being a multi-venue event that uses yards and lanes.
"I haven't managed to finish all of the events, I've probably retired from around 8 or 10 of them," continued Robert, "I tended to, every year, build a car and then sell it, and then I would build another car for the Derek Walker event and sell it, so every year there was a new car for this event.
"But, one year we were running out of time and I was working on the car until 1am the night before, it wasn't going to work, time was running out but my daughter was driving a Rover Mini Cooper at the time so I went and woke her up to let her know that we were doing the event in her car the next morning."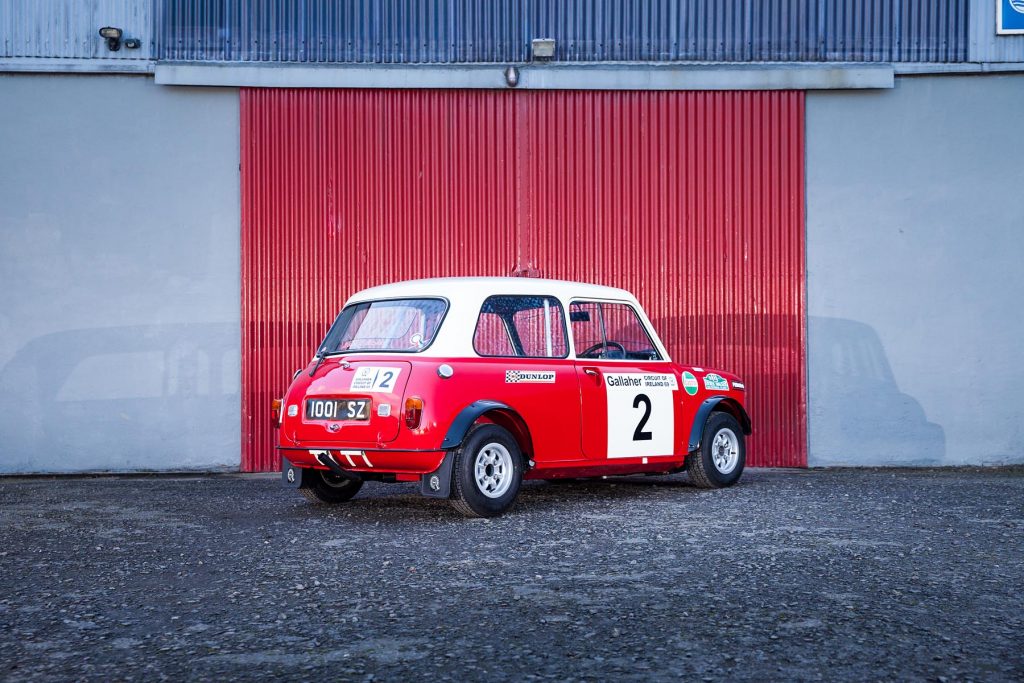 The next morning they set off as planned, or not as the case was, because they were in Jennifer's standard road car, nodding dog on the rear shelf and all, a dog that cause some worry in the Dickson camp, because as it banged it's head off the window during tests, Robert was sure he had broken a shock absorber.
It's Robert daughter's that have, for as long as I can remember, guided him on events that require someone to navigate, call road books and also keep track of time-sheets. With his eldest daughter Jennifer moving to Australia, Catherine became the new kid on the block and between them, have shared many a podium, with Robert picking up a few overall wins on this MGCC winter event, to his delight.
At the most recent Derek Walker Memorial Classic, Robert and Catherine managed to defy all odds when they broke a driveshaft on the event, getting the car repaired in the nick of time, enabling them to battle back with commendable determination, to sixth overall!
Not wishing to call his car a replica, something which many readers could see it as, Robert prefers to call it a tribute car as he built it with vast inspiration from the ex-works de-seamed Mini but has adapted it heavily towards the way he uses the car and the events for which it was built for.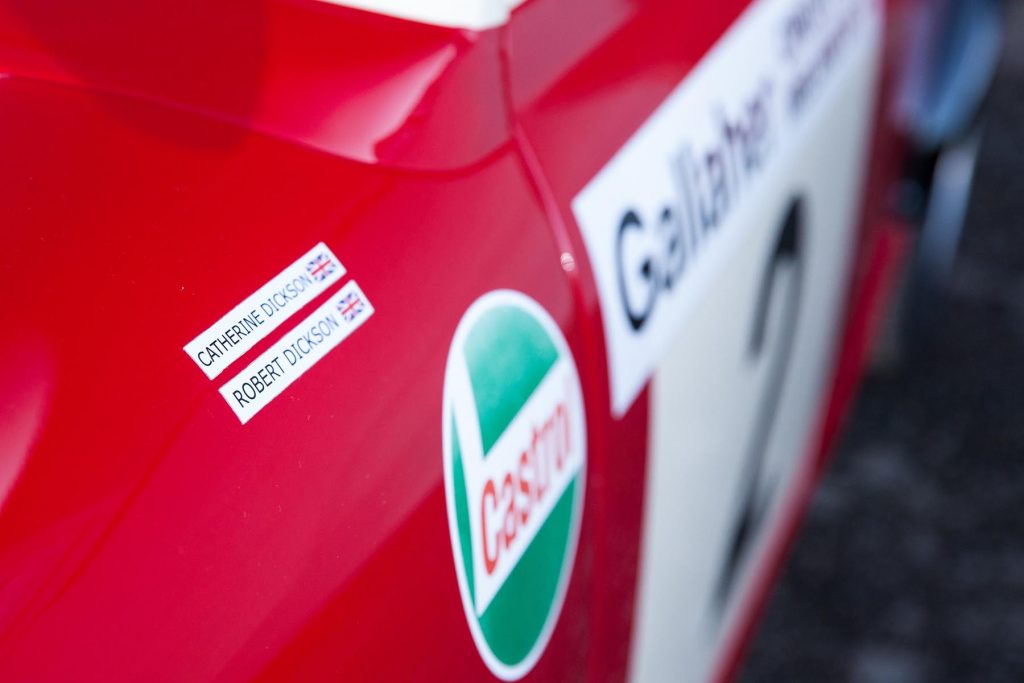 Featuring recessed door handles, frame-less headlights, Midget front lights and Midget front grill, Robert's friends thought he was mad when he started to cut bits off a very good MkI shell. It wasn't until the car was almost complete, some 10-years ago now, that they all agreed with Robert in acknowledging just how good the finished product would be.
The car is so unique that it has forced Robert to buck the trend of building a car every year as he simply doesn't know what he could build to replace this one with, it's that good.
Running a Cooper engine and gearbox, the engine itself was built by Elgin Greer to 1480cc spec with special crank, pistons and everything required to get that volume and, whilst retaining the original Downton cylinder head, this Mini runs a pair of inch & three-quarter carburettors.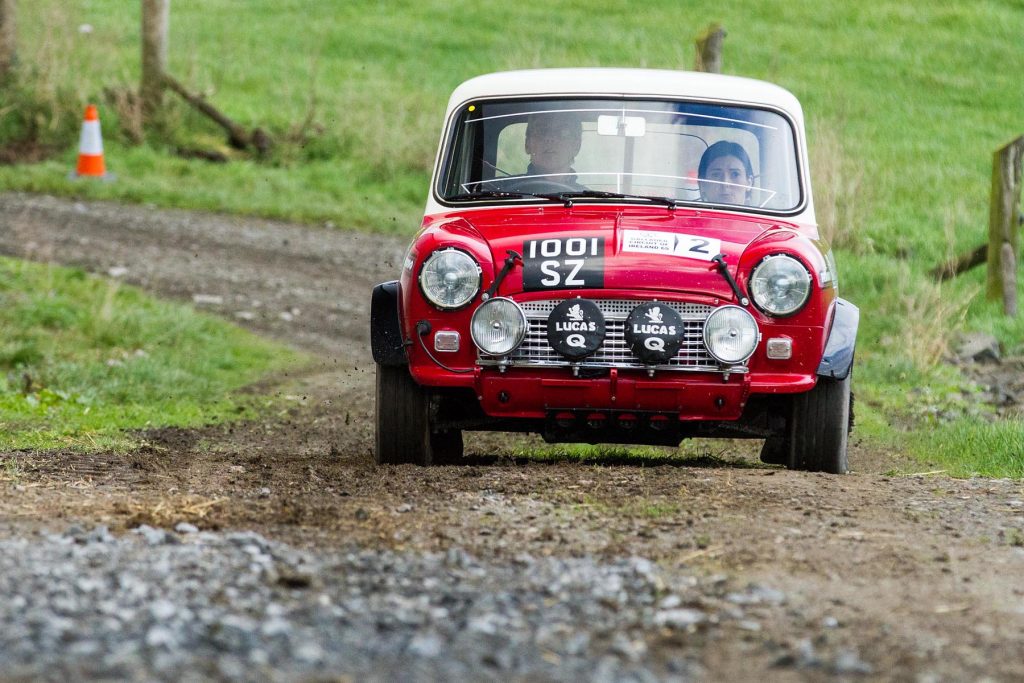 To handle so much torque, the gearbox features an LSD and straight-cut drop gears, along with competition drive-shafts.
When not competing, Robert would follow the local rallying scene and has always found time to spectate at the Circuit of Ireland whilst also sampling some World Rally Championship events over the years.
Words & Photos: GRAHAM BAALHAM-CURRY
images must not be used in any way without prior written consent of the photographer