In our last blog post we touched on the Golden Era of Japanese brand Subaru, which highlighted their rallying success. In this post, we look at three road-going special editions from the iconic manufacturer…
This is where it all began! The Subaru Legacy RS Type RA was the very first Subaru that was tuned by STi…
It was in 1989 that STi prepared four Legacys and drove them on an oval track at the Arizona Test Centre for 18 days. They completed around 100,000km and set a new FIA World Speed Endurance record in the process.
It was an inspired publicity move that raised the profile of the one-year old STi brand. Working off the back of that success, Subaru produced the Legacy RS Type RA which went on sale in December 1989.
Only 100 units were initially produced but Subaru went on to release different 'revisions', from revision A through to revision D. In the end, just under 700 RS Type RA Legacys were sold between 1990 and 1993.
So what exactly is it? The RS Type RA is a fairly special machine. It has less sound deadening, thinner glass, no sunroof, no rear spoiler and no side skirts but the real magic is under the bonnet.
The engine has forged pistons, hand-ported cylinder heads and strengthened connecting rods. It has a balanced crankshaft and flywheel as well as an additional fan on the radiator.
It has around 220bhp and just under 200 lb ft of torque, which admittedly is nothing special by today's standards. The suspension is upgraded and it has quicker ratio power steering.
Gold cam covers help to distinguish it from lesser models, as do 'handcrafted tuning by STi' decals on the front doors and the obligatory 'type RA' sticker on the rear.
Six months after its initial release, Subaru unveiled a 'Revision B' model in May 1990 which featured a close-ratio gearbox. Both of the first two revisions were only available in Ceramic White but that was to change when the facelifted Revision C was launched.
Revision C introduced a colour change to Feather White in 1991. At this point, the Type RA also received a 16-bit ECU as well as improved mid-range torque. The final revision was available in Black Mica as well as Feather White.
However, the most sought-after car is arguably Revision B. The Legacy was treated to a facelift when revisions C and D were introduced so the pre-facelift version, with upgraded gearbox, is even more difficult to come across…but that's the very model featured on this page.
Found lurking in a garage in New Zealand, the current Northern Ireland owner discovered it via a post on Facebook. He imported it from the other side of the world and the car is currently undergoing restoration. So you must excuse some of the aftermarket items currently installed, such as the wheels, steering wheel and STi stickers on the front fog lights.
The registration number H17 GUD is a hat-tip to H187 GUD that was used by Colin McRae to win the Manx before Bertie Fisher won multiple home events in the same car.
'H' plates can only be assigned to vehicles first registered on or after 01 August 1990. The current owner had to do a bit of research to confirm this particular car's first registration date but with the help of Subaru UK's Press and PR department, it was confirmed as 06 August 1990.
These RS Type RA Legacys are extremely difficult to find but this one is owned by a true rally fan and we can't wait to see the finished article once it has been fully restored!
The hand-build special! The Subaru Impreza 22b STi was the most sought after of all…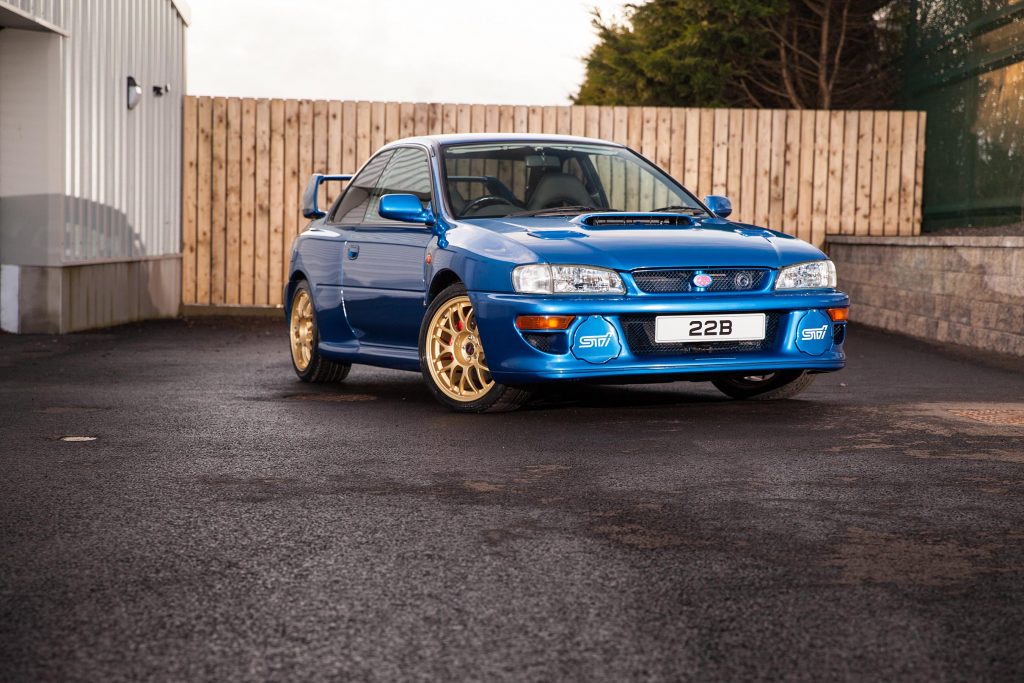 For Subaru fanatics, the 22B STi is one of the most sought-after Impreza road cars. Only 424 were produced back in 1998 of which 16 were officially imported to the UK. The car pictured here is one of the elusive 16…
A total of 400 cars were sold in Japan with reports suggesting that they sold out anywhere between 30 minutes and two days of going on sale. A further 16 cars were produced for the UK, five for Australia as well as three 'prototypes' which were delivered to Colin McRae, Nicky Grist and David Richards.
The 16 UK cars were modified by Prodrive for the UK market and featured longer gear ratios as well as UK specification lights. In recent years, asking prices have rocketed to more than £100k for these two-door rockets.
Why so special? The 22B was produced by Subaru to celebrate its 40th anniversary as well as a third consecutive WRC Manufacturers' title. And it wasn't just a standard Impreza turbo with some tasty bits added on…
It has a 2.2 litre engine with closed-deck design. It's a different engine block to the usual two-litre engines of its time and has different heads that allow better flow. Running more boost, official figures show that it produces around 280bhp and 267lb ft of torque.
However, bear in mind that Japan's 'official' figures have always tended to be a bit pessimistic when compared to actual figures!
Bilstein suspension helps to transmit that power to the road while 4-pot front and 2-pot rear STi callipers provide plenty of stopping power. The clutch was upgraded to a sintered twin clutch with ceramic disc and the car was sold with 17″ wheels rather than the usual 16″.
Completing the look is a wide-arch bodykit, akin to the early Impreza World Rally Cars. This leaves the 22B with a six centimetre wider front track and 10 centimetre wider rear track compared to a standard Impreza turbo.
All of those enhancements translated to a car that is effortlessly fast and a real joy to drive. Unlike modern performance cars that can feel heavy, the 22B is powerful yet feels light and agile.
The seam-welded bodyshell and lack of sound deadening certainly help in that department and it accelerates from 0-60mph in just over five seconds.
The 22B is regarded by many as the halo car for the STi brand. Many more modern cars have followed but few, if any, have managed to surpass the brilliance of the 22B.
This is where it ended! The STi Swansong…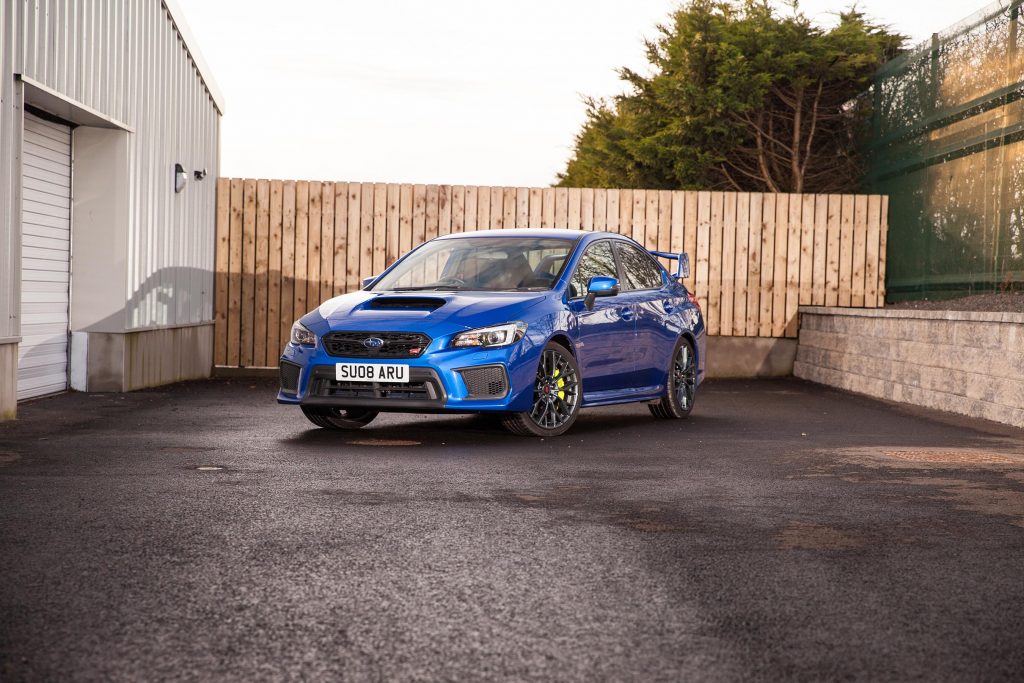 The WRX STi Final Edition heralds the end of the brand's performance flagship model. The performance parts bin was raided to produce 150 Final Editions and all were quickly sold to some lucky owners across the UK…
From that first Legacy RS Type RA through to this Final Edition, STi has been producing potent Subarus for almost 30 years. Can it really be the end of the road for Subaru's fast saloon in Europe? It seems so.
Subaru kindly delivered their Final Edition press car to photographer, Graham Curry, in Northern Ireland for this very special shoot. No other publication has been able to bring together the first STi and last STi together, not to mention some special cars in between!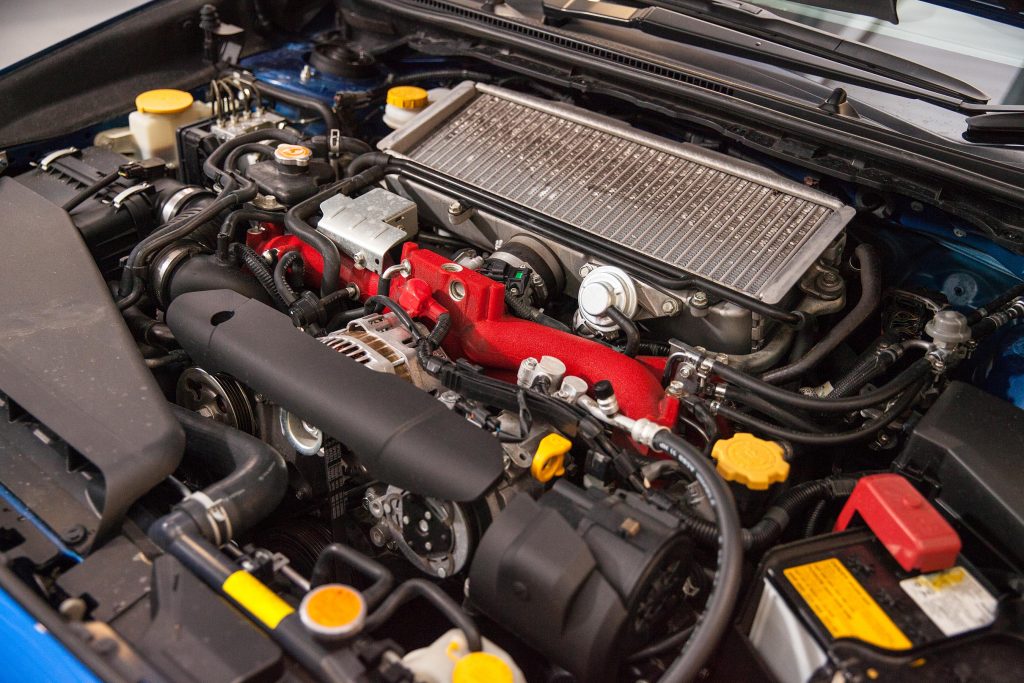 So what exactly is the Final Edition?
Plans for the Final Edition were unveiled towards the end of 2017 and all 150 cars were quickly snapped up. The standard WRX STi was already a potent package but the Final Edition is that little bit better.
While the engine remains unchanged with its turbocharged 2.5 litre flat-four which produces 296bhp and 300lb ft of torque, helping the car accelerate from 0-62mph in 5.2 seconds, tweaks to the transmission mean the centre differential is under complete electronic control through the DCCD system.
It's fitted with larger 19″ alloy wheels which are finished in gunmetal grey and house larger 340mm discs at the front. These are mated to bright yellow six-pot Brembo callipers.
Revised LED headlamps, a deeper front bumper as well as some Final Edition badges on the doors help to provide a more purposeful look.
The interior includes a revised infotainment system linked to a reversing camera, some gloss black trim and revised dials, not to mention another Final Edition sticker, as well as some heated front seats.
Granted, most of the changes for the Final Edition are not performance related. It would have been nice to see an extra dollop of power from Subaru's swansong but let's face it, 296bhp in a road car is already an ample amount and the standard WRX STi was already a capable machine.
On the road, it effortlessly puts the power down. It can just grip and go, regardless of the conditions.
Sadly, the Final Edition marks the end of an era. As our economy-focussed society seemingly rallies towards hybrids and electric technology, the growling, fuel-guzzling Subarus of the '90s and noughties will become distant memories of the past.
To Subaru, thanks for the memories!
Words: JONATHAN MACDONALD/PaceNotes Rally Mag | Photos: GRAHAM BAALHAM-CURRY
[images must not be used in any way without prior written consent of the photographer]