Speed events in Northern Ireland Motorsport are something you either love or hate, but for Omagh driver Adrian Pollock, speed is in his veins, having just been crowned the 2019 SW Adair Tyres Northern Ireland sprint champion.
Aged 44, Adrian has been around motorsport all his life as his father, Robb, was on the starting grid long before Adrian came along. Being in the paddock from a very young age, Adrian soon got the racing bug and aspired to emulate drivers such as Ayrton Senna.
Having started racing karts when he was around 12 years old, Adrian recalls his early memories commenting, "I remember my first event at Nutts Corner, as well as the fact that for the first year or two in karts I was absolutely atrociously slow.  Something happened early on, I'd had an accident and it must have knocked my confidence.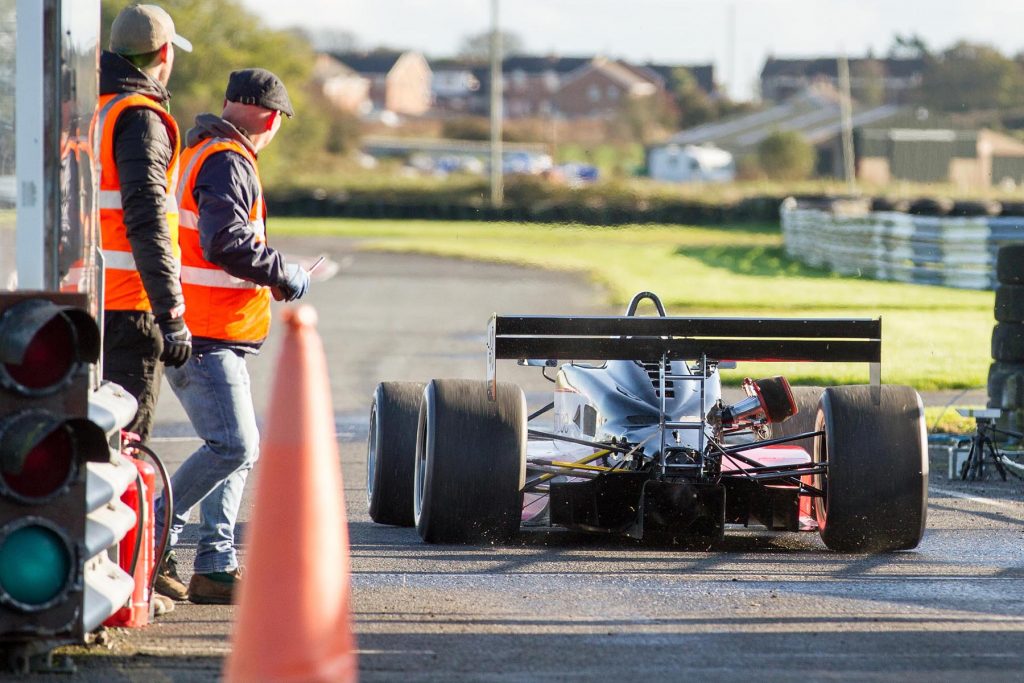 "One day though, something clicked and the fear left me, I was soon winning, eventually becoming Northern Ireland champion."
After this, the offer of a Formula Ford came along for Adrian to race, an offer which he grabbed with both hands and committed ten tenths to it, winning his first race at Kirkistown in 1994, as well as a few more rounds of the Northern Ireland Formula Ford championship along the way.
It was Mondello Park however that has held firm in the memory bank for Adrian, "In 1994, at the Irish Formula Ford festival where some sixty cars could have been entered for the event with plenty of guys coming from across the water, I managed to win my semi-final, before going on to finish third overall in the final," Adrian explained.
From there, the Omagh driver also raced Formula Vauxhall and Formula Opel, for around 5 years, across Ireland and the UK.
That was until the recession hit, and with it, a sabbatical from the sport for this successful young driver.
Adrian did talk about some of his fondest memories however, stating "Whenever I was racing Formula Vauxhall within the British championship, you had the likes of Juan Pablo Montoya and our own home grown talent like Johnny Kane racing alongside you, people who then went on to make professional race driving their career, that's something that I will always remember."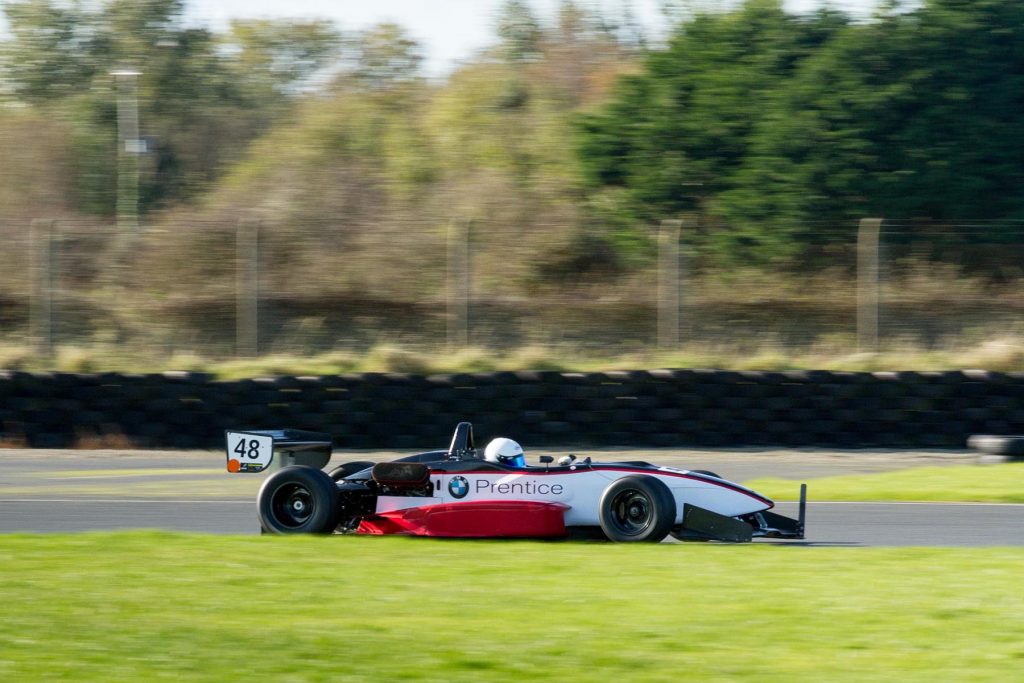 In 2007 however Pollock returned to the grid of Formula Ford racing where he remained until 2015, at which point the decision was made to retire from motorsport, at which point the car, and all that went with it, was sold.
However, come 2016, Adrian found himself on the start-line once again.
He missed the sport so much that he treated himself to the car in which he has just won the 2019 championship.
Finding this discipline much more social and enjoyable than that of the grid racing he had been accustomed to over the years, Adrian still gets the same adrenaline rush and says it is every bit as competitive as racing, with the 'big track' at Kirkistown being his favourite.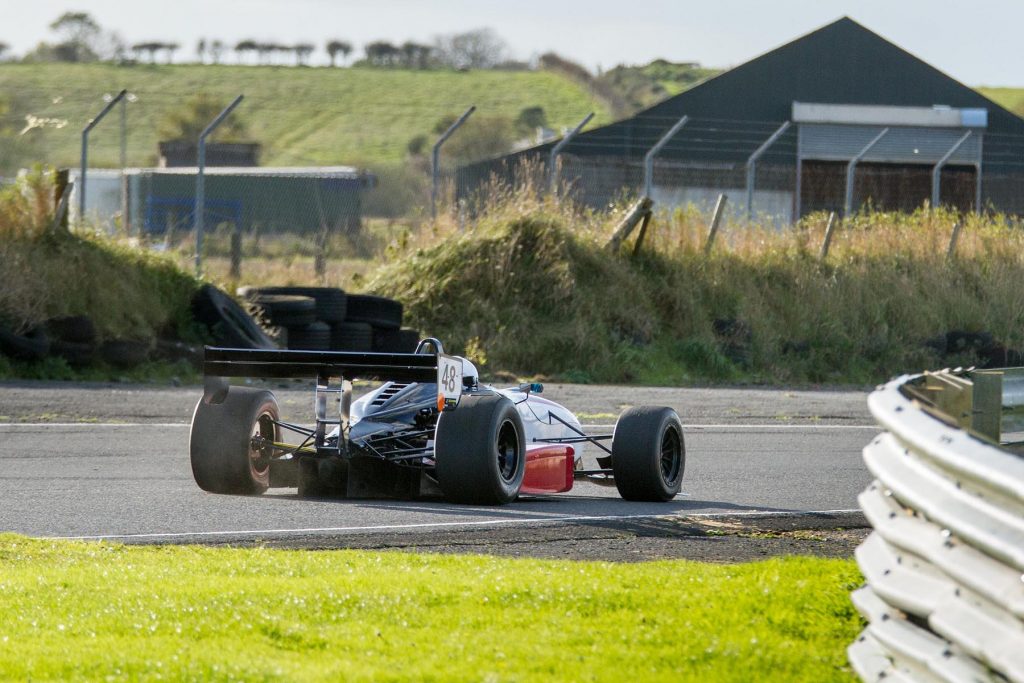 It is so competitive in fact, that I witnessed Adrian pull up to the pit garages at Kirkistown for a short photo-shoot after his last run, on the last sprint of the year and, the first thing he did was ask his dear wife Jenny, for the phone, to double check the time-sheets online to see if he had won the event.
Adrian explained, "The sprint scene is so competitive, there is such a huge buzz around it when you get to go out and try to beat somebody by a couple of tenths of a second. Over 2 laps it is so so intense.
"I thought I would have struggled to be honest,  as I didn't think I would get that buzz that you get when racing,  but from the minute you go off the line you'll have to be 100-percent committed from there until the finish."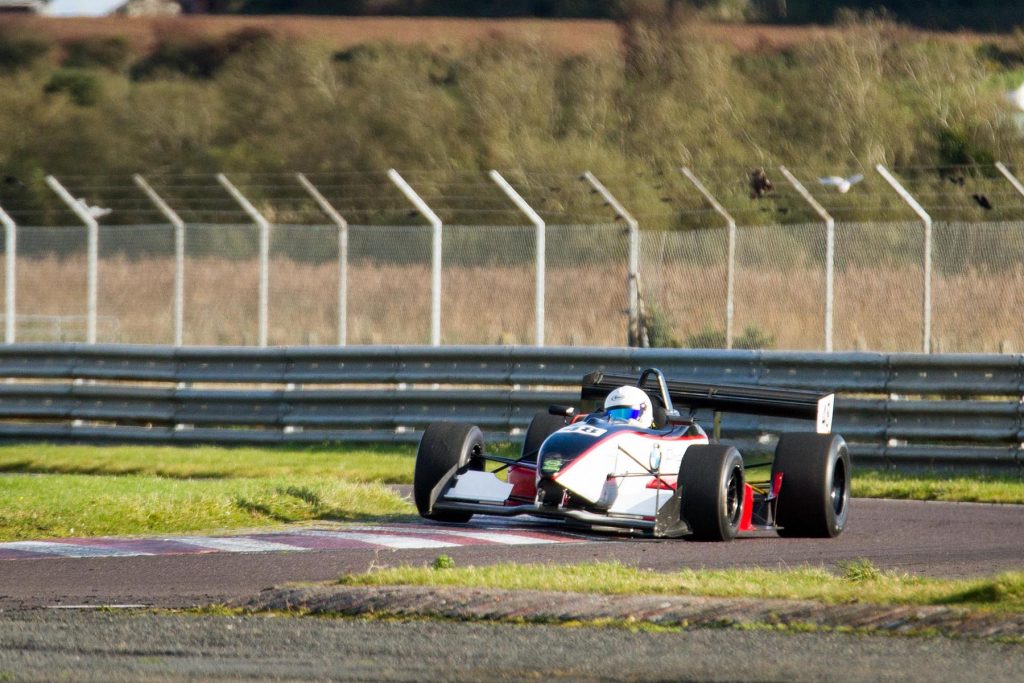 His 2001 F3 Dallara was originally raced in Germany, within the German Formula 3 championship for the first five years of its life, the car moved to England where it was converted to full sprint specification. This would have taken incredible amount of money as well as hard work to convert the car successfully to the championship winning vehicle it is today and Adrian was fortunate to pick the car up once developed.
Adrian explained, "The car now runs different wheels, different brakes and the set-up of the suspension is changed. The only Formula 3 thing about it is pretty much the chassis, as it now uses a 2litre 16-valve Vauxhall engine producing 300bhp, a super-high-compression engine that runs on methanol fuel and requires a rebuild every 200 miles.
"Through the speed-trap my car could be 20mph slower than the likes of John Morgan's car, but weighing in at just 450 kg and with a chassis set-up and aero-kit that is so developed, the grip is just unreal and all we had to do since taking ownership of the car was adjust the ride height and fine-tune the geometry."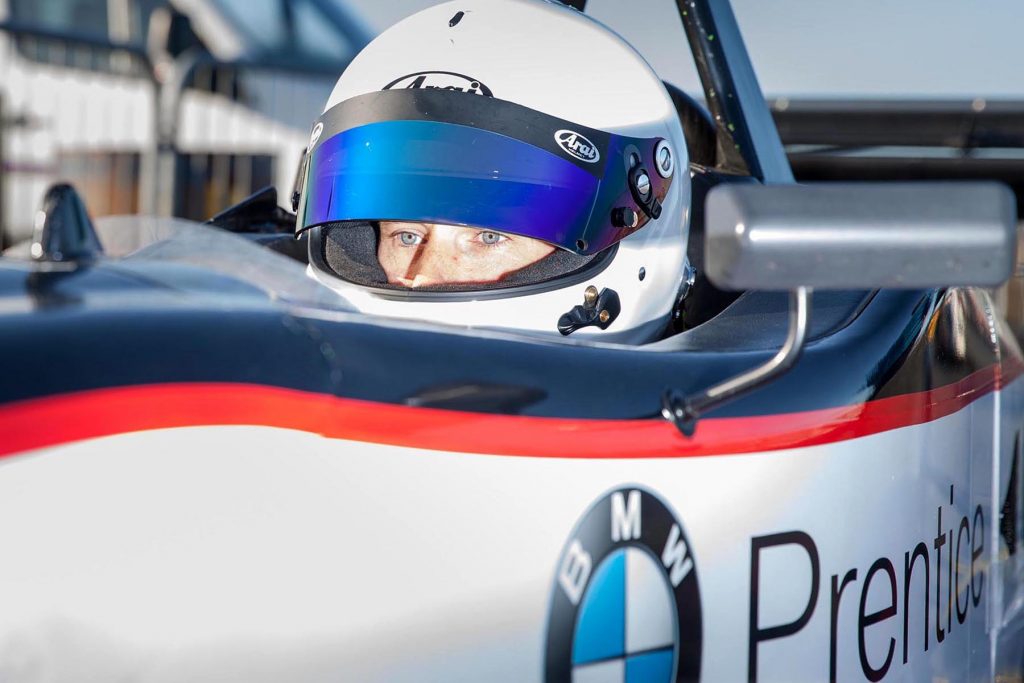 Having done a couple of Hillclimbs in the in the car, Adrian did say that despite enjoying them, it just wasn't sensible in such a vehicle with the speed at which trees and gateposts come at you and the fact that the suspension is set up for much smoother race track surfaces as opposed to bumpier back roads that are used for hillcimbing…
"I've won the Northern Ireland Sprint Championship two years in a row now and this year was thoroughly enjoyable as Stephen Gault, in a very similar car, pushed me hard the whole season and made me work for this one, I hope to come back and defend this title and make it a hat-trick next year.
"I also need to thank my wife, Jenny, my father, Robb and my mother, Lib, without whom and their support, I'd not be able to add to the trophy cabinet."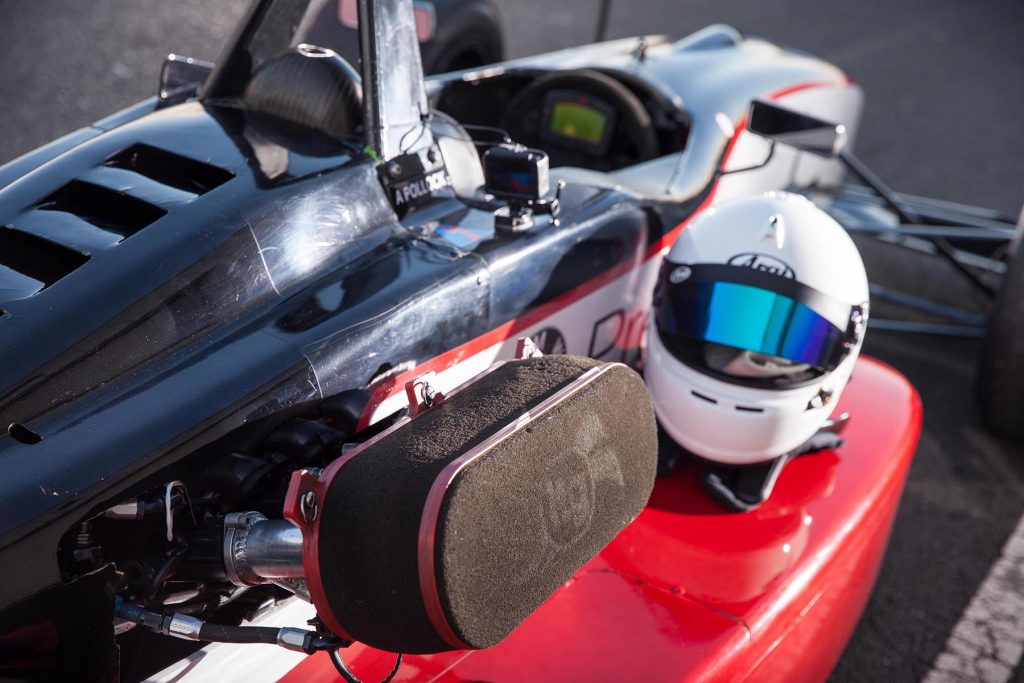 As a spectator, Adrian has fond memories of the Indy 500, an event which provides the ultimate all-round motorsport experience, whilst also mentioning that the Monaco GP is worth a visit.
Outside of racing, Adrian spends a considerable amount of his time as a sales manager at BMW Prentice in Portadown, and when not spending time and enjoying the company of his wife, Adrian can be found at the Kingspan Stadium cheering on the Ulster rugby team.
Words & Photos: GRAHAM BAALHAM-CURRY
images must not be used in any way without prior written consent of the photographer