Team BMW's trio of 330i M Sport race cars will sport a new livery for the 2021 British Touring Cars Championship, all of them bearing the iconic 'M' colours as they compete for more silverware.
Portadown racing driver, Colin Turkington is joined by teammates Tom Oliphant and Stephen Jelley to form the three-pronged attack on the UK's leading motor racing series; their vehicles designed, built and run by West Surrey Racing team.
Inspired by the classic BMW Motorsport liveries of the 1970s, the instantly recognisable M stripes, resplendent in Bavarian blue, dark blue and red, adorn the cars' sides on a menacing matt-black base, creating a sharp and modern look.
The BMW 3 Series has enjoyed a stellar life in the BTCC since it was debuted in April 2019. A win on its maiden weekend was the start of an incredible season that delivered a one-two finish in the Drivers' Championship and a record-equalling fourth title for Turkington.
The Manufacturers' title capped off a magnificent double; and there were two more championships secured in 2020, as BMW equalled the BTCC record of five consecutive Manufacturers' successes and Team BMW scored a fifth Teams' title in seven years.
Colin Turkington, who now resides in South East England with his Wife and two sons, commented on the season ahead, "I nearly got there last year [a record breaking fifth title] going into that final race weekend at Brands [Hatch circuit] and I gave it everything I could, but just on the day it didn't work out for me, but that's how it goes, it's a very, very tough championship to win.
"I am back this year, I am energised and of course fully focused on the goal of trying to win again," continued the County Armagh native. Having won his fourth championship in 2019 on the closing laps of the last race of that season, history looked like it may repeat itself in 2020. It was not to be however as Colin wasn't able to bring the title trophy out of the final race, forced to settle for second overall in conditions that didn't favour the setup of his BMW 3 Series, despite Colin's best efforts.
Colin claims that he learns more from the defeats than he does from the wins, and from these he assesses where he can be better and how he can come back this season with more driving knowledge as well as with a faster car. This is work that he and West Surrey Racing have been doing in the off-season, enabling them to bring a better package to the table for this year's Championship which gets underway on the weekend of the 8th of May at Thruxton.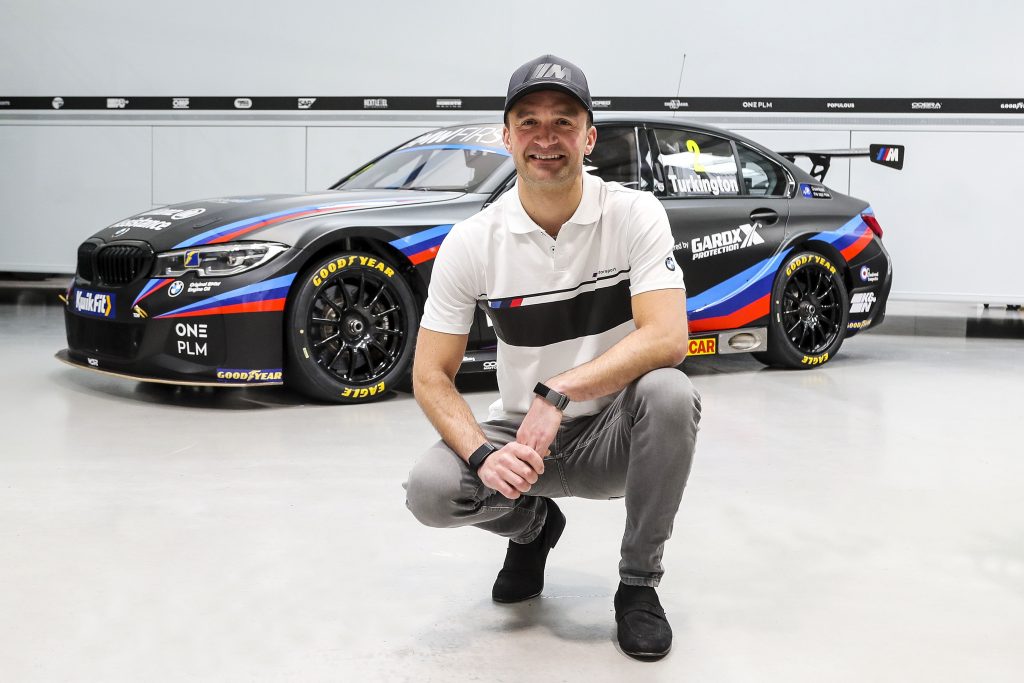 Team BMW took part in a 2-day test at Brands Hatch circuit on the 23rd and 24th of March, during which Colin posted on his social media channels, "Yes, I can confirm she's as fast as she looks. Solid day of testing at Brands Hatch!" The following day Colin said, "That's another test day under my belt. I've had an awesome few days with the Team BMW guys and girls, thanks for all your hard work team."
Summarising the test afterwards, Colin stated, "After two trouble-free days at Brands, I feel like I'm fully back up to speed. We tried setup after setup, and found some really interesting directions. We're getting super close to the sweet spot!"
Ongoing restrictions means that the championship calendar has been revised slightly, and for sure the opening three rounds at Thruxton will be held behind closed gates with no spectator access.
According to TOCA, organiser of the Kwik Fit British Touring Car Championship, "The revised calendar sees the Snetterton event now scheduled for 12/13 June. The Brands Hatch Indy circuit event will be two weeks later, on 26/27 June, as all substantial spectator restrictions are expected to have been lifted by then."
Regardless as to when spectators will be allowed into venues to watch the action unfold, you can look forward to watching every minute of BTCC racing live, via ITV4, along with many of the supporting championship races that take part on BTCC race days.
2021 British Touring Car Championship Calendar (as issued on 15 March)
Rounds        Date                                 Venue/Circuit
1,2,3             8/9 May                            Thruxton
4,5,6             12/13 June                        Snetterton (300)
7,8,9             26/27 June                        Brands Hatch (Indy)
10,11,12       31 July/1 August               Oulton Park (Island)
13,14,15       14/15 August                     Knockhill
16,17,18       28/29 August                     Thruxton
19,20,21       18/19 September               Croft
22,23,24       25/26 September              Silverstone (National)
25,26,27       9/10 October                     Donington Park (National)
28,29,30       23/24 October                   Brands Hatch (Grand Prix)
Images courtesy of https://colinturkington.com/