Despite losing four rounds of the championship due to government imposed Covid-19 restrictions, this year's SW Adair Tyres Northern Ireland Sprint Championship turned out to be a great success.
With over-subscribed entry lists, and from a total of 154 registered competitors, this year's championship was hard-fought over five rounds, instead of the intended nine.
Launched at Bangor Marina by the then mayor of Ards and North Down, alderman Bill Kerry, alongside long-term sponsor, Bill Adair and championship coordinator, David Evans as well as competitors and Motorsport UK representatives, 2020 was shaping up to be be a year filled with several close battles.
Reigning champion, Adrian Pollock was keen to make it three championships in a row in his Dallara F301. Having showed championship winning pace in 2019, last year's runner-up, Steven Gault was ready to fight in his Reynard 903 after some winter upgrades. Alan Cassells was also looking a piece of the pie, having acquired turbocharged OMS Suzuki.
The introduction of a Specialist Category, would see the hard charging Gerard O'Connell do battle with the Hawthorne Brothers and Jim Hutchinson. Six female competitors had registered for another new award named the ladies challenge award, while the pre-season rumour-mill placed Oliver Cormican in a rather special and newly built saloon car.
Round One – 29.02.2020 at Nutts Corner. Thanks to being a leap year, this year's season started off in February and, it proved to be a cold and windy event. With forecasted snow and rain, the organising club ran its schedule from start to finish without a break, which proved to be a great decision. With grip hard to find on the circuit during practice, come the timed runs it was Oliver Cormican who took full advantage in his aging four-wheel-drive Mitsubishi Evo.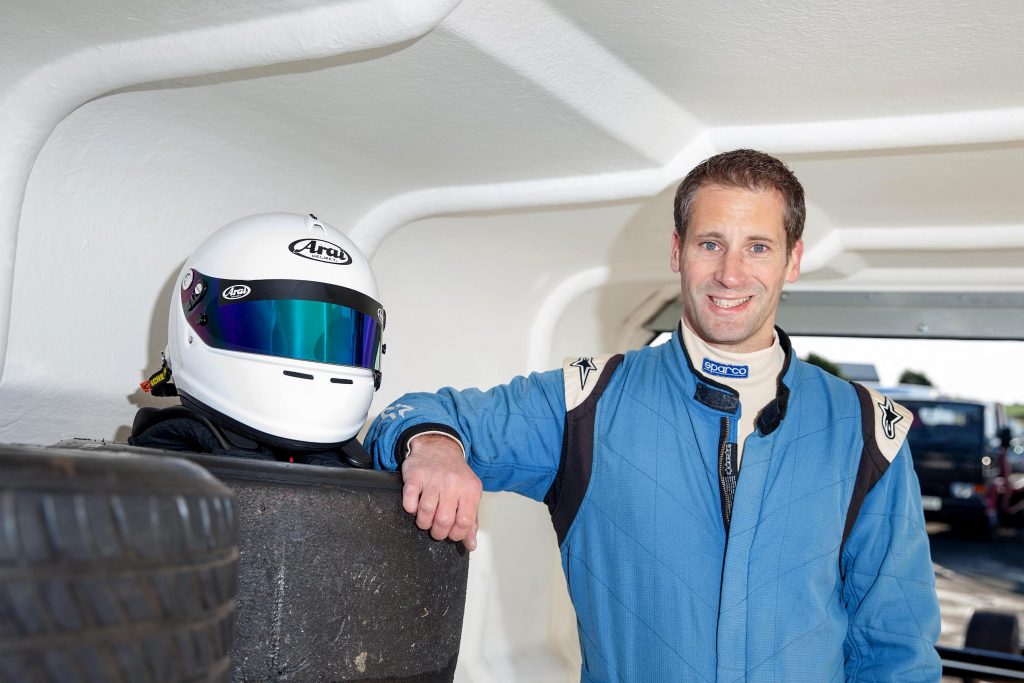 Finding traction that no other competitor could find due to what was now a wet event, he set an unbeatable time on his first (and only) competitive run, to bag maximum points ahead of Steven Gault who was less than one second behind, with Adrian Pollock less than one second behind Steven, rounding off the rostrum.
Notable drives from this season opener go to David Hawthorne who took the spoils in the specialist category, the top 3 in which were separated by just 1.92 seconds, and Sheryl McBride came away from this event with the bragging rights in the ladies award category.
Round Two – 14.03.2020 at Kirkistown. Sharing a paddock with a visiting round of the Irish Pack & Pallet Hillclimb and Sprint Championship, there was some fierce competition from the Motorsport Ireland stable in attendance, with Robert Dwane taking the overall event win.
In similar fashion to round one, the bulk of this event was completed on a damp circuit and having only completed one timed run, it was Alan Cassells who took championship glory on his debut outing in his new 1500cc turbocharged OMS Suzuki with Adrian Pollock finishing 1.21 seconds behind, with Eamon Matheson rounding off the rostrum.
Notable drives include Oliver Cormican, who finished 14th overall and once again took modified glory. Gerard O'Connell finished a staggering eighth overall, taking specialist category glory from David Hawthorn by over 5 seconds. Sheryl McBride added more top finisher points to her challenge for the ladies award, although the way scoring is worked out for this category, Emma Campbell is nipping at her heels.
Rounds Three, Four and Five. Covid-19 lockdown prevented these events from taking place.
Round Six – 01.08.2020 at Kirkistown. With government restrictions eased significantly, the championship was able to return behind closed gates with an entry that saw a trio of both WRC and R5 spec rally cars, as well as thirteen single seaters and a fascinating array of modified and road cars.
With everyone itching to get back behind the wheel, it was great to see the sun is splitting the trees for the resumption of sprinting. Oliver Cormican turned out in his newly built Volkswagen Polo/Mitsubishi Evo hybrid, setting impressive times throughout the day. John Donnelly was another regular competitor turning out a new car with his Pilbeam MP62 which, despite using the event as a 'running in', finished 20th overall.
Having sustained suspension damage during practice, Alan Cassells managed to win the event with the help of fellow competitors who helped patch his OMS Suzuki well enough for Alan to achieve two timed runs.  Adrian Pollock charged past early leader, Steven Gault to take second, with Steven rounding off the rostrum.
Notable drives include a modified win for Barry Morris, in his Darrian T90. Jim Hutchinson gave Gerard O'Connell some serious pressure all day, finishing just 0.22 seconds behind O'Connell in the specialist category. Catherine Donnelly the fastest lady on the day, but it is Emma Campbell who now leads the ladies category by two points.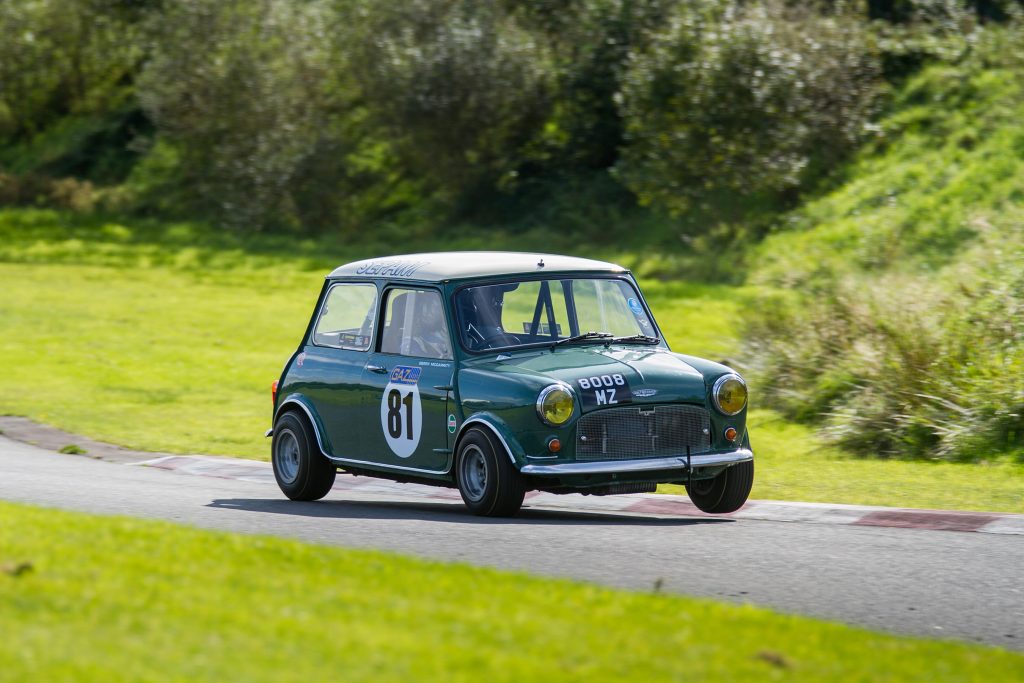 Round Seven – 19.09.2020 at Nutts Corner. Those attending this event witnessed an unusual phenomena, that being warm temperatures with the sun glowing brightly at the County Antrim venue. At a socially distanced drivers briefing, it was smiles all round as timekeeper, Pat McAleer was presented with a championship coat for his 90th Birthday to rapturous applause.
After three timed runs, less than 2 seconds split the top five drivers. Adrian Pollock went all-in on his last run to take the win from early leader, Steven Gault. Steven had done enough though to hold onto second place, with Alan Cassells rounding off the rostrum with Simon Woodside in fourth and Mr Cairncastle himself, Graham Thompson in fifth.
Notable drives include Jim Hutchinson, who took 4.22 seconds out of the class 7 record, despite plenty of unprintable excuses for not being quicker. The unofficial category for the fastest mini in the West was separated by just 0.53 seconds as Karl Johnston, Gary Milligan and Gerry McGarrity fought hard between themselves, with Karl coming away with bragging rights this time.
Round Eight – 10.10.2020 at Kirkistown. Coming close to the end of the season, and with little other motorsport happening around Ireland, this events 100 entry limit, plus reserves, was taken in less than 2-hours of the entry system opening on rallyscore.
This came as a surprise to many, however, a bigger surprise was in store from Oliver Cormican as he went fastest on the day. By that i mean, he got the highest top speed, a speed of 137mph in a VW Polo, the man clearly has a screw loose.
A four-way battle ensued for the win between Cassells, Pollock, Gault and Woodside. The weather was kind and Alan Cassells  lead the event from start to finish with reigning champion Adrian Pollock finishing in second, with Steven Gault rounding off the rostrum.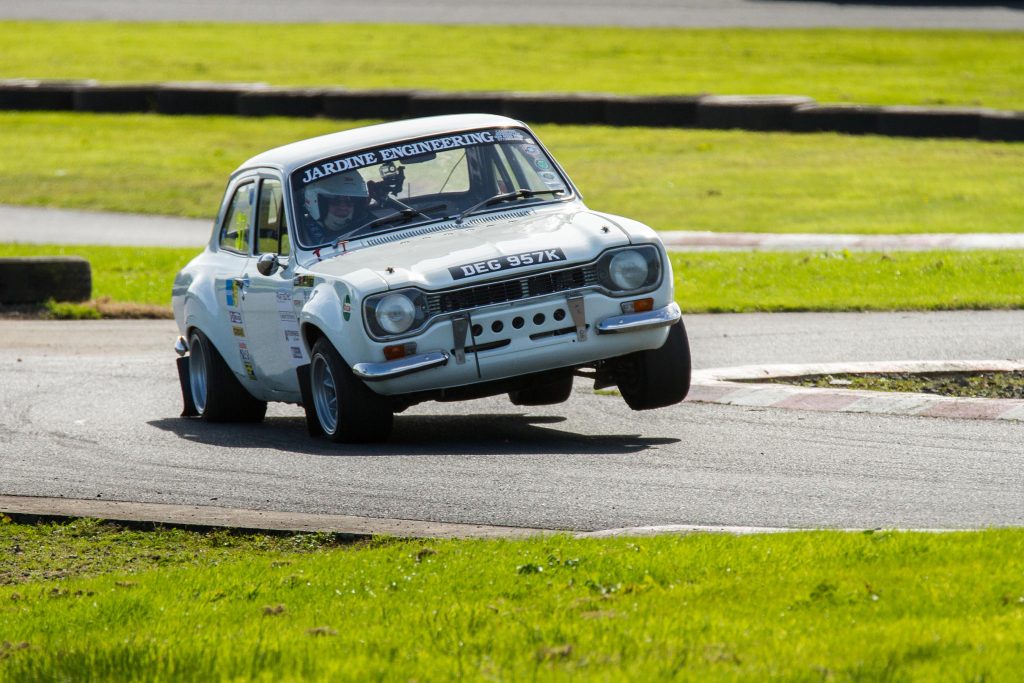 Notable drives include Ryan McGimpsey who brought his little Jedi MkI home in 5th overall. Jim Hutchison once again took specialist category glory ensuring that his battle with O'Connell and Hawthorne will go down to the wire. Sheryl McBride regains the lead of the ladies category. Karl Johntson's head may not fit in his new Mini, as he yet again takes the unofficial win for fastest mini in the west.
Round Nine. Covid-19 'circuit breaker' lockdown prevented the final round of the championship from taking place.
On chatting to championship coordinator, David Evans just a few hours after he announced the news that the most recently imposed government restrictions that forced the abandonment of the final race meeting at Kirkistown, also forced the cancellation of the final round of the sprint championship, he commented, "It was a good year when we got a racing.
"With 154 registered competitors, each round that happened this season was oversubscribed. The championship gained interest, and entries, from several unfamiliar faces to the sprint fraternity as well as attracting 3-time champion, Simon Woodside out of hibernation.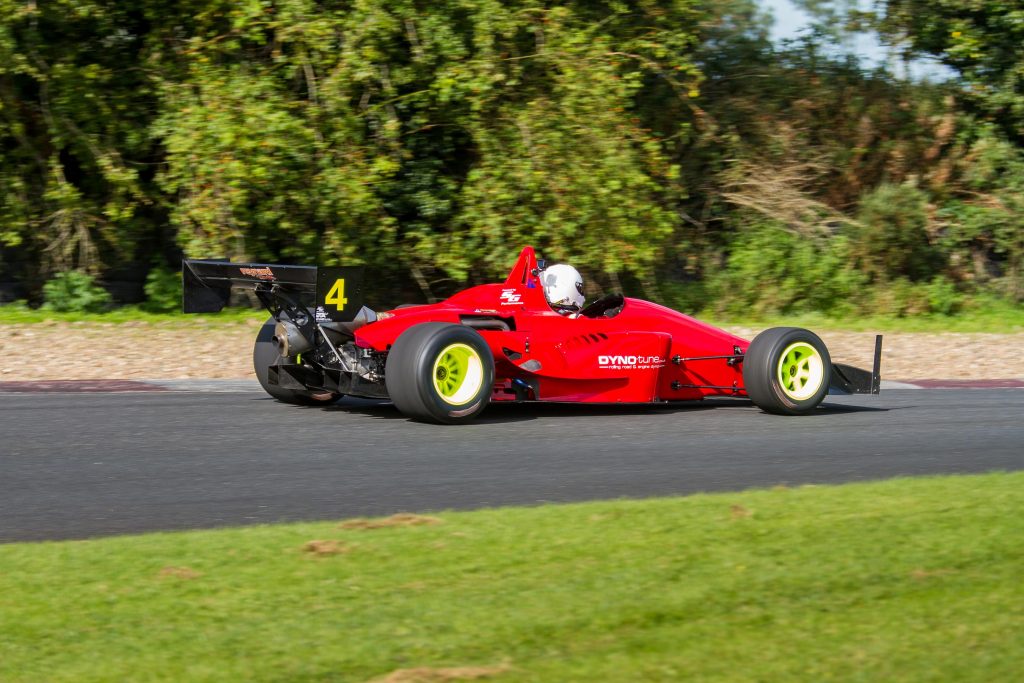 Evans continued, "This year we saw seven former sprint champions competing. We saw five former hillclimb champions competing. We also saw five-fast-ladies who took to the track like ducks to water, in a bid to win the inaugural 'ladies challenge award' at the end of the season.
"Aside from everything that has been thrown upon us this year, I think it is safe to say that we, the SW Adair Tyres Northern Ireland Sprint Championship, have been the biggest speed championship within Motorsport UK," concluded the championships voice.
No one could have foreseen that the biggest battle for each and every competitor, their crew, the marshals, and all of the officials would not have been on the race track, but instead, it was a battle with a bug.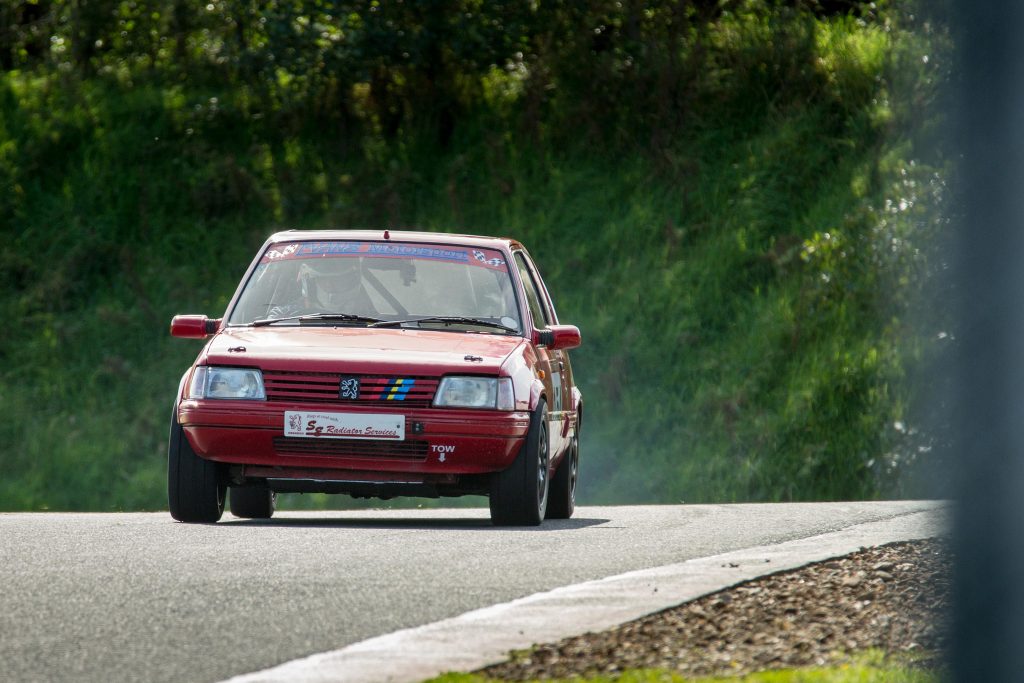 With this in mind, it is absolute credit to each and every individual involved with the Northern Ireland Sprint Championship for making this season happen and here's hoping that after some winter upgrades, next season will be as fierce as ever on track.
Championship standings as follows:
Top 3.
1 – Adrian Pollock
2 – Alan Cassells
3 – Steven Gault
Category winners.
Roadgoing – Andrew Robb
Modified – Oliver Cormican
Specialist – Gerard O'Connell
Ladies – Sheryl McBride
Class winners.
1 – Stephen Wishart
2a – Andrew Robb
2b – Paul Magill
3 – Barry Griffin
5 – Richard Munnis
6a – Jonathan Strain
6b – Dermott O'Hagan
7 – David Hawthorne
8 – Gerard O'Connell
9a – Emma Campbell
9b – Sheryl McBride
10 – Alan Roddy
11 – Daniel Campbell
12 – Oliver Cormican 
13 – Henry Campbell
14 – Ryan McGimpsey
15 – Adrian Pollock
16a – Gerry McGarrity
16b – Steven Nevin
Words & Photos: GRAHAM BAALHAM-CURRY
images must not be used in any way without prior written consent of the photographer