The final car and superkart meeting of 2020, being held at the Kirkistown Motor Racing Circuit in County Down, on Saturday 17th October, was forced to abandon after five qualifying sessions, when an email from the Department For Communities arrived into Race Control at 10:37am. 
It stated that since there were more than fifteen participants and the same participants were not "Elite Athletes", the event could not run under the most recent Covid-19 regulations.
The meeting had already started just after 9:00am.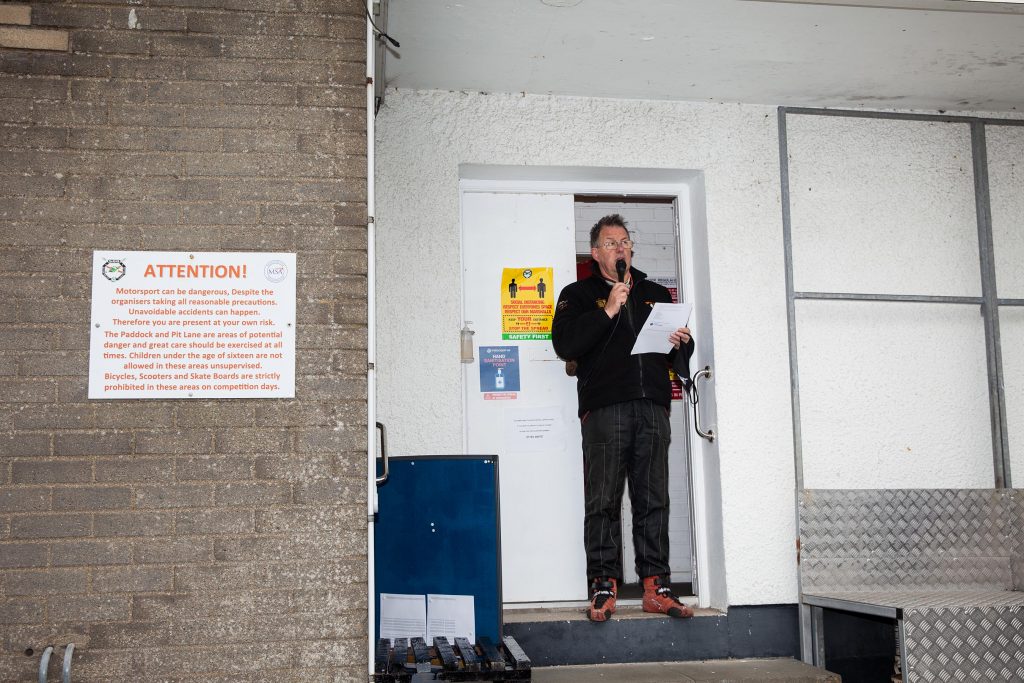 This was a smaller than usual event with only sixty three drivers over six classes. Given that each driver could have a maximum of two assistants, that meant there was a maximum of around two hundred and fifty attendees, including marshals and officials.
These were in a site which is probably five times the size of the Cliftonville Football Ground where Cliftonville F.C. were playing Glentoran F.C. in front of fans, on the same fateful day.
The Five Hundred Motor Racing Club Of Ireland, owners of the Kirkistown Circuit, has not permitted spectators at any of their events this year.
They have also taken the step of issuing all competitors with proper, washable face masks and demanded that, even though the event takes place outside, everyone must wear face coverings at all times.
Which brings us to the subject of Elite Athletes. What is an Elite Athlete?
Let us be honest. While both Cliftonville F.C. and Glentoran F.C. are great teams in a Northern Ireland context, they would not consistently do well in England, even in the lower leagues.
Our racing drivers from Kirkistown regularly race in England, where they are feared those they compete against.
At Brands Hatch next weekend, in the World renowned Formula Ford Festival, Randalstown driver, Alan Davidson, is expected to bring home the spoils in the pre-90 Formula Ford class. His counterpart, David McCullough, from Ballymena will be a contender in the Open Formula Ford class. Their competitors will not just be from England. They will be from all over the world.
Both of these drivers do not get paid to drive but they are "Elite".
Then there is the situation at Kirkistown where Newtownards man, Ricky Hull, had eight cars entered in the Fiesta class.  The drivers were hiring them.  One regular driver, Stephen Walker, makes the trip from Scotland for every meeting.  This is Ricky's business.
Now he cannot operate at this non-contact sporting event that takes place in a socially distanced manner, in a vast outdoor setting, where everyone wears face coverings.
Please, can someone in authority explain why?
Words: DONAL O'NEILL | 500MRCI Photos: GRAHAM BAALHAM-CURRY
images must not be used in any way without prior written consent of the photographer