County Down rally ace William Creighton will soon set alight the stages of the World Rally Championship as he embarks on a new and exciting adventure.
With a decade of experience behind him, the 23-year old Motorsport Ireland Rally Academy member is no stranger to the sport. And having started Wales Rally GB twice in the past, is eager to tackle a full Junior World Rally Championship (JWRC) with an aim of bringing home the big prize.
The ongoing global pandemic has forced organisers to reduce this year's JWRC to just five rounds which starts in Croatia at the end of April before heading to rounds in Portugal, Estonia and Belgium with a season finale in Spain. It's shaping up to be a compact, yet challenging year in one of the most competitive classes available to young drivers.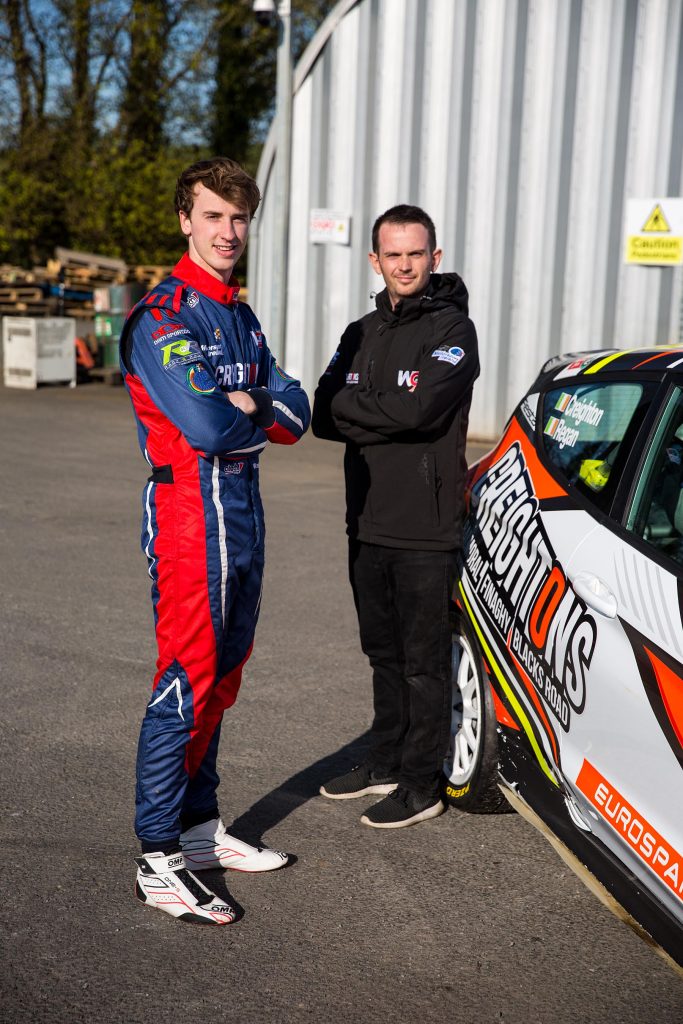 The big prize mentioned before consists of a brand new M-Sport Fiesta Rally 2 car, 200 tyres from Pirelli and registration into the WRC3 category in 2022. Setting the winner up for their next step on the World Rally Championship ladder.
The JWRC will operate this year as an 'arrive and drive' package via M-Sport Poland, meaning that you will struggle to find a more even playing field. The cars themselves featuring a 1-litre, 3-cylinder Ford Ecoboost turbocharged petrol engine producing 210HP with an impressive 315Nm of torque, which is put to the ground through the front wheels via 5-speed sequential gearbox.
Reiger adjustable dampers combined with Eibach springs allow drivers to dial-in their car to suit their driving style for each evetn, whilst OZ Racing wheels (15-inch gravel, 17-inch tarmac) will be wrapped with Pirelli competition tyres for the duration of this strict one make series.
Creighton commented on the season ahead, "I`m only 23 but time does tick by very quickly and we really did see this year's Junior WRC as a great opportunity in so many ways. When you look at this year's series, there are probably a few events in there that many of the crews haven't done before and when there are guys in there doing the championship two years in a row, the pace becomes that much quicker from the drivers who have been to that round before.
"This year, it creates a slightly more level playing field I guess and it's a real bonus I have experience of Ypres from my British Rally Championship campaigns. The Motorsport Ireland Rally Academy has been key to this campaign and it's fantastic to have their support and knowledge alongside me this season.
William continued, "Along with my sponsors Creightons, PRM Group, DGM Sport and Race and Rally, we have a fantastic opportunity to look forward to and it's down to Liam and I to make the most of it. We don't know where we will be in terms of pace yet, but we do know that it will be mega, so we really need to bring our A-game and I`m really looking forward to pushing myself to see what we can do."
Creighton enjoyed a positive pre-season shakedown recently at the Kowax Valašská Rally ValMez in the Czech Republic, taking six class stage wins on his way to second place in the RC4 category.
"I`m excited for this year's campaign and Rally ValMez was the perfect opportunity to get back into the groove ahead of the JWRC season. The seat time was valuable and it's important to go beyond your comfort zone in the JWRC so heading to the Czech Republic helped build the confidence. It's great to have everyone's support for this very special campaign – I can't wait to get going".
Regular co-driver to Creighton, Belfast man Liam Regan spoke of their partnership, "In 2014 William's father, Niall Creighton called me to see if I would be interested in navigating for his son in the Junior 1000 series. This was a great championship in Northern Ireland for drivers aged between 14 and 17 and I think William was just 14 when we started competing together.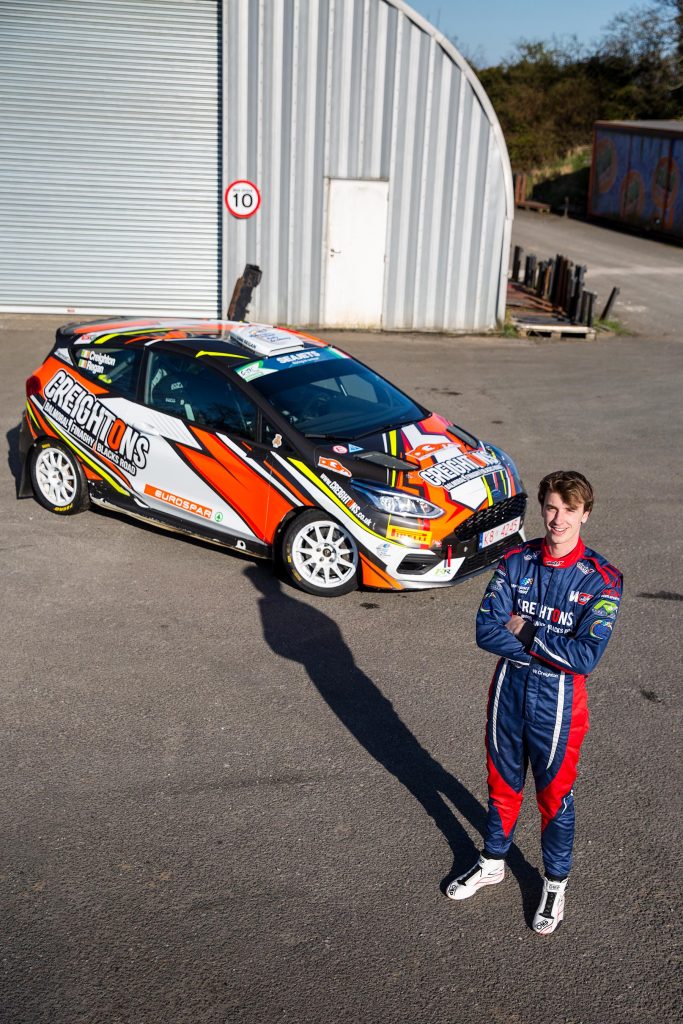 "Whilst I done the Northern Ireland championship with William, he also contested the English junior 1000 series with co-driver Neil Colman who added a whole new dimension to what we were trying to teach William back then and William went on to win both championships."
Regan continued, "We then progressed into a Peugeot 208 R2 in which we gained valuable experience in the British and Irish championships for a few seasons, coming runner-up on the British Junior championship twice.
"From there we moved into a Ford Fiesta (R2) in what's known now as the Rally 4 category, which has given us the chance to compete on European events in preparation for our assault on the Junior World Rally Championship this year."
Liam started his rallying career as a driver himself, competing in the Fiesta Sporting Trophy from 2006 onwards, so he has gone full circle by returning to the same make and model as where it all started for him, but from the passenger seat this time.