Saturday 08 May for some people was a fairly insignificant day, like many Saturdays of late. However, for others it was a day that we had all been dreaming of.
No, we didn't win the lottery, but it felt like we had, as Larne Motor Club finally put sprinting back onto the 2021 Northern Ireland sporting calendar.
After a Covid enforced layoff for seven months, Larne Motorclub took the brave decision to host a Sprint at Kirkistown running within the current Government guidelines.
Sadly though, these guidelines meant that no more than 100 people could be within the confines of the County Down venue, which included competitors, officials and the safety crews associated with the running of such event.
Therefore, the club limited their entry to 65 competitors and they certainly got an entry of quality, rather than quantity. Due to the limited numbers, it was decided that this event wouldn't run as a round of the SW Adair Tyres Northern Ireland Sprint Champiosnhip.
As expected under these circumstances, the event was held behind locked gates, with no spectators and with only drivers allowed. Competitors weren't even permitted to bring any mechanics, helpers, or team mates with them.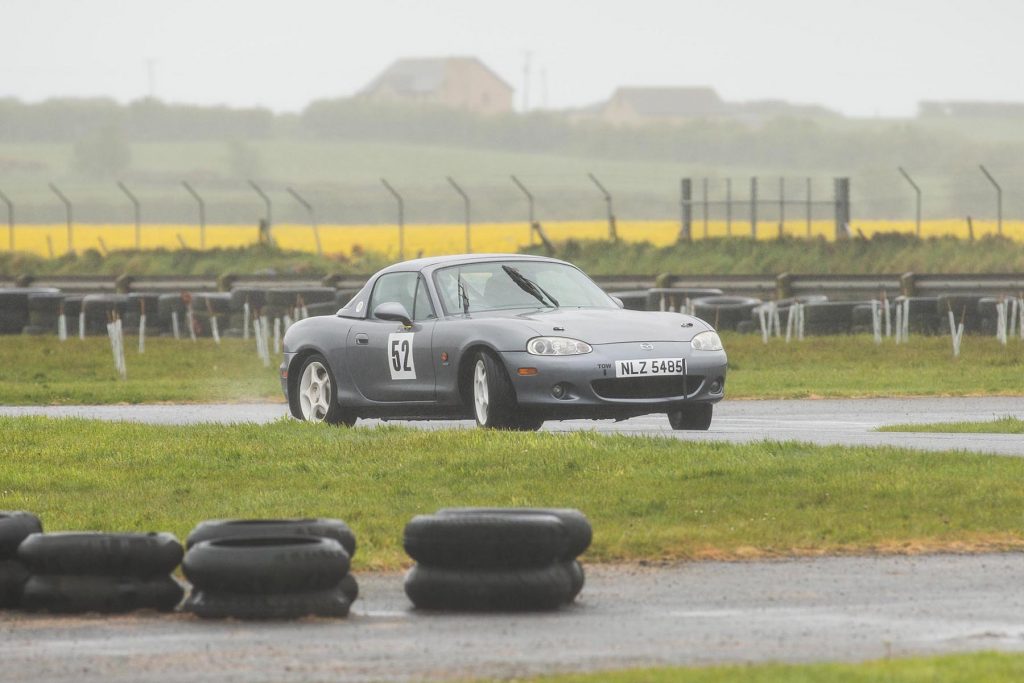 As such, those in the paddock were literally there on their own, meaning a lot of friendly banter was heard throughout the paddock during the days racing, as everyone shouted across their socially distanced spaces to each other.
Truthfully, it was one of the most relaxed and enjoyable atmospheres I have ever encountered at a sprint, or indeed at any sporting event.
With a wet start to the day, everyone gradually eased themselves back into the groove with hope of drying conditions approaching.
Sadly though, it took until the second timed run in the mid-afternoon before the track dried sufficiently to be classed as a dry track, as the stiff Easterly wind swept across Kirkistown faster than Oliver Cormican off the start line, drying the track every bit as rapidly.
All but four of the competitors set their fastest time in the third and final timed run, and three of these didn't complete a third timed run. As usual, it was hotly contested at the top of the time sheets.
Ballymoney man, Steven Gault, set the early pace in his Reynard 903 as he was fastest during practice and the first timed run. Hot on his heels was Dungiven ace, Gerard O`Connell, who debuted his beautiful new Dallara World Series Car.
Gerard couldn't quite match Stevens form in the wet, but once it dried up he was able to grab the Dallara by the scruff and use all of its power to the max to take the event win from Gault.
Jim Hutchinson debuted his newly rebuilt RSR Escort to take a very well deserved third overall. Having spoken to Jim afterwards, he assures me that there is a lot more to come from this car once he sorts a few things out!
This car and driver combination is one to watch, and with there being at least four more RSR`s in the country, Class 8 will be a very good category to watch if we can entice them all out to play!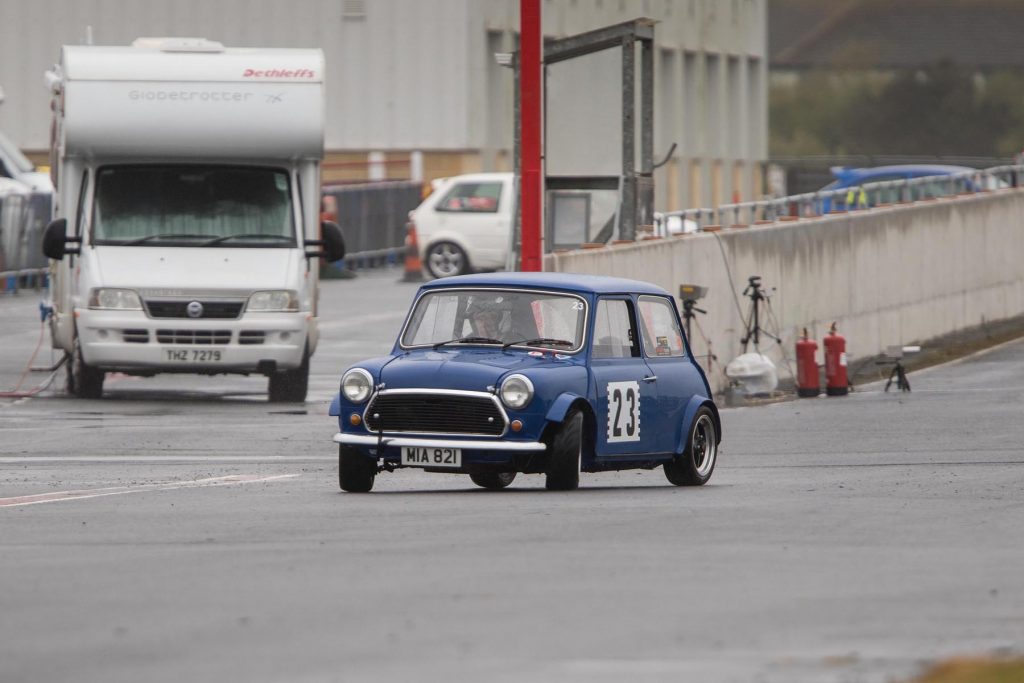 For me however, the drive of the day went to a returning new-comer to the discipline. Yes, a returning new comer!!! Let me explain…
Local MkII rallying legend, Wesley Patterson, returned to the sport of sprinting early last year after a superbly successful career in rallying. Wesley was an avid supporter of both the sprint and hillclimb championships many years ago, before he moved onto the closed roads of the Emerald Isle with rallying.
Wesley has since made a conscious decision to return to his roots in the speed championships, as apparently he doesn't like people telling him what to do. And therefore, someone sitting beside him telling him what way to turn, and when, and in what gear, was beginning to annoy him!!
Wesley drove his famous blue Ford Escort in a style and with a level of commitment that was just incredible to watch. Indeed after the first wet timed run, he was third overall and even after the circuit was dry, Patterson rounded off the top 10.
An incredible feat, as don't forget that Wesley's Escort is a fully fledged rally car which weighs significantly more than a lot of the cars behind him on Saturday's event.
It was also great to see David Francis making a return to the series in his immaculately prepared rear-wheel-drive Escort Cosworth. I was behind David as he started one of his runs and it was incredible to watch how he got the powerful, flame spitting Ford off the line so quickly and with so little wheel spin.
Another exciting happening on Saturday was the debut event for young Amy Hawthorne. Amy has only very, very recently passed her driving test, and therefore has never been above 45mph behind the wheel. She can no longer say this now!!
Amy is from the local Hawthorne Motorsport Dynasty which saw her dad, David, her uncle, Stephen, and her granda, Andy Hawthorne, also competing on the day. This is, we think, a first for the sport in Northern Ireland as no one else I spoke to could think of three generations of the same family competing at the same event.
A truly historic day for Amy it must be said, and to make it even more historic, the McAleer timekeeping team decided to use the new Ladies Championship scoring system to compare the Hawthorne clans times against each other to see who really is the fastest Hawthorne.
At the end of the day when the calculations were completed Amy, her dad, and her uncle were only separated by a mere 0.38secs on corrected time, and Amy went home with bragging rights as the fastest Hawthorne.
I won't embarrass the rest of them by saying who was last, but I suspect he was the person doing the dishes on Saturday night in that household. Well done Amy, what a cracking start to your motorsport career!
As well as the main event, there were four sub-categories which were fought hard for on Saturday.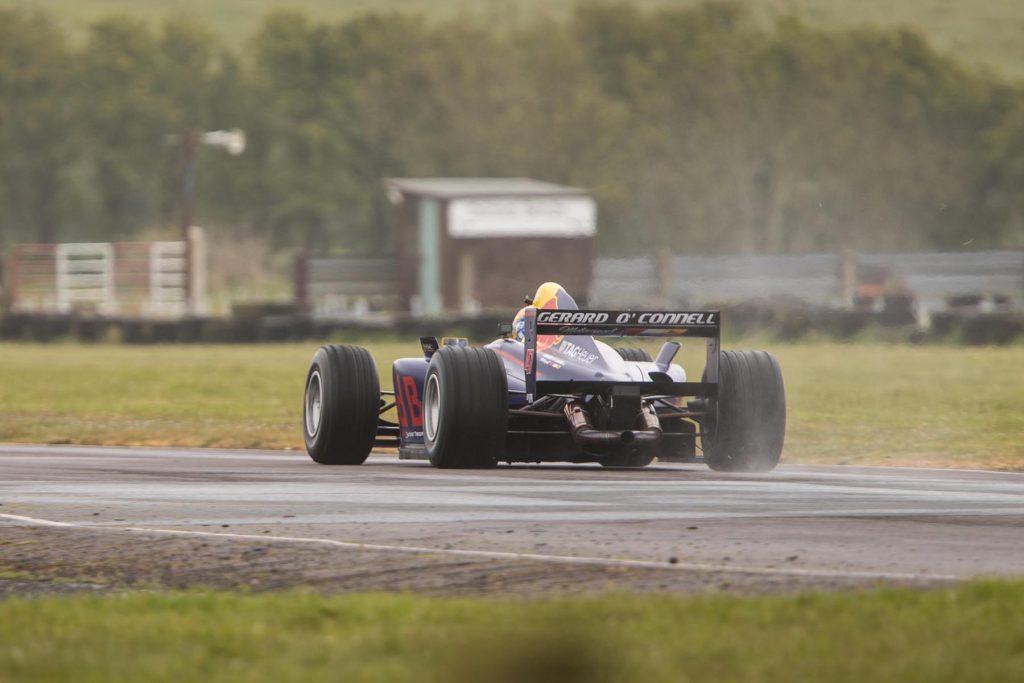 I will start with the modified category where Oliver Cormican was fastest, having a super run to take 7th overall in his all-wheel-drive Mitsubushi Evo, a mere 0.63 secs ahead of 2nd placed modified man, David Francis.
The road-going class was, as always, a battle royale with returning driver, Phillip Cardy, taking top spot in his Subaru Imprezza with a fabulous run of 120.16 whilst 2nd road-going went to Kilkeel man, Jonny Forsythe, in his Fiesta ST, just 1 secs behind Phillip.
In the specialist cars category it was Jim Hutchinson who romped to victory in his beautiful RSR Escort, while second place in this hotly contested category went to David Hawthorne, who finished 5th overall and a mere 2.35 secs behind Hutchinson.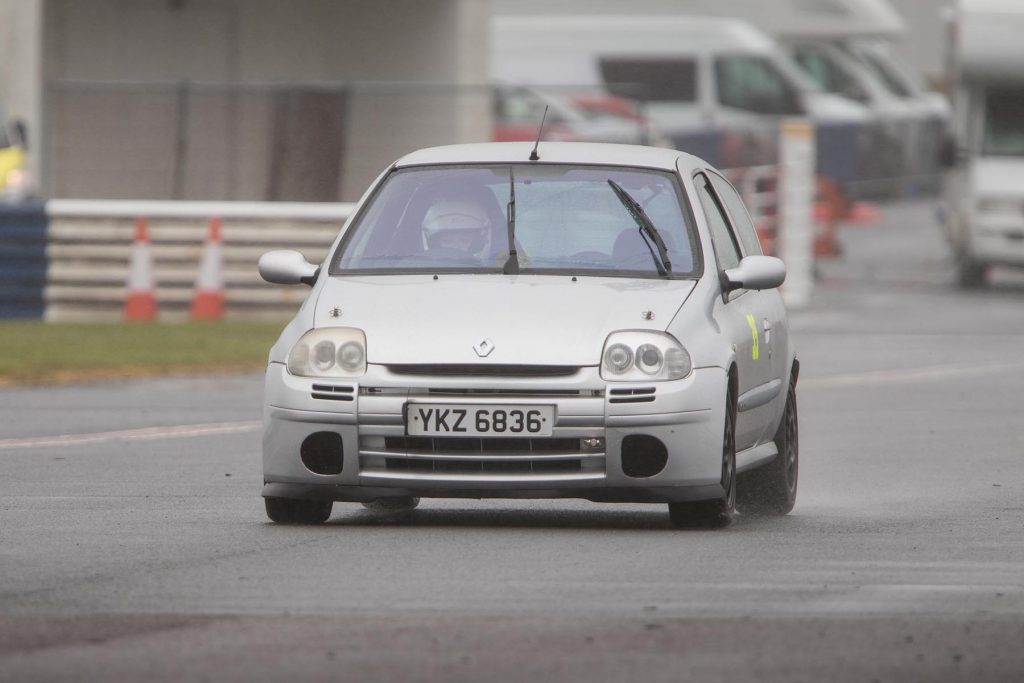 Lastly is the historic category where the honour of fastest went to Dungannon old hand, Alan Jardine, who piloted his beautiful MkI Escort to 27th overall. Andrew Blair borrowed his father's beautiful Mini for the event, finishing 2.92 secs behind Alan.
All in all it was a hugely successful event and everyone who made the event happen should be immensely proud of themselves for making it so successful.
As I write this, I am unsure as to when the next sprint will be and whether or not it will be a championship event. All of these factors will be dictated by whatever restrictions are laid down by Stormont.
Words: DAVID EVANS #154 | Photos: GRAHAM BAALHAM-CURRY
[images must not be used in any way without prior written consent of the photographer]