This season has been one like no other, not least for Daniel Campbell, 23, from Kells who has forced the changing of the guard on the hills of Northern Ireland.
For decades names like Gordon Fogarty, Alan Jardine and David Francis have been evolving their tin-top machinery and constantly pushing the time-sheets, setting many new records along the way, especially the latter of these men.
This 'Old Guard' of local clubmen have had youngsters like Daniel Campbell, as well as the young-at-heart Ian Lancashire and Stewart Strain nipping at their heels for the last number of years.
It's the fearless Campbell, however, that has fought the fight to be initiated as the 'New Guard' for 2021, after a worthwhile and somewhat major investment on his impeccably prepared, yet very simple Toyota Starlet.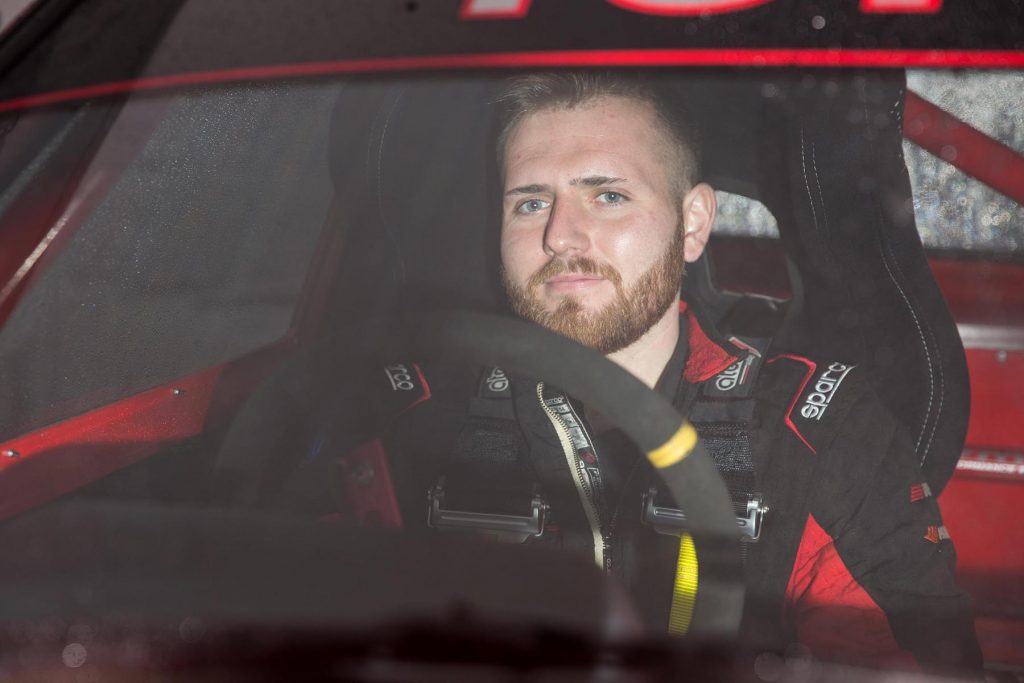 A diesel mechanic by trade, Daniel has a long and successful history with the early rear-wheel-drive Starlet, having been multiple-champion in one at junior production oval racing, before building the car you see pictured on these pages.
Starting its life as a bare shell, Daniel fitted fibreglass panels such as wide-arches, bonnet and tailgate to remove some weight, and ran the car with what was essentially a pinto'd MkII Escort underneath.
Equipped with an English axle and all-ford running gear, along with Willwood brakes and GAZ suspension coupled with 8-inch rally tyres, Campbell headed for the Rally Sport Association's Alltrack championships, bringing home trophies in both 2014 and 2015.
Featuring an incredibly small fuel tank in the boot, the nimble Toyota was perfect for an attack on governed speed events, where I have watched Daniel compete for several years. Again with a lot of success as he has lifted the following accolades; ANICC Sprint Champion '15 – Class 10; ANICC Sprint Champion '16 – Class 10; ANICC Sprint Champion '18 – Class 11; Hillclimb Champion '18 – Class 11; Hillclimb Champion '19 – Class 11; ANICC Sprint Champion '20 – Class 9a.
Winter 2020 saw a long-time plan finally come to fruition as, after a few calls to Will, at Smith & Jones Engineering, the 'perfect engine for the job' was built and shipped to the outskirts of Ballymena for Daniel and his dad, Garry, to fit into the Starlet.
This new 2.5-litre 16-valve Smith & Jones engine features an alloy block and alloy head, along with Weber 50 carburettors and an Aldon igniter. This tried and tested combination of simplicity proves to be ultra-reliable and, as Will described it, "A bit of a monster" pushing out 370bhp
The costs of building and running this wee Toyota are kept to a realistic budget as there is no expensive management system nor mapping to be done and Daniel, with help from his dad, can do most of the mechanical work themselves. Adrian Christie looks after the 5-speed manual quaife gearbox, while William Carey of Carey Cleaning Machines keeps the Starlet sitting on fresh 10-inch slicks.
Weighing in at circa 800kg, the power-to-weight of this pocket-rocket is absolutely perfect for bringing a fight to the Old Guard. But such success does not come without want, determination, and most of all the willingness to set your balls on the line when it matters.
Daniel holds the Class 11 record at Cairncastle, regarded as the fastest hillclimb in the UK, and this year he almost beat the record in his new-to-him Class 9a at the same event, missing out by just a few tenths. It was all good though, as Daniel beat his Class 9a time by 2.5 seconds and drove away as the fastest modified saloon.
Campbell then beat the Class 9a record at Garron Point hillclimb, twice on the same day. It is safe to say that Daniel prefers the fast-flowing hillclimbs as opposed to the likes of Croft, which is tight and technical.
Highlighting just how fast this car and driver combination can be, is the fact that Daniel came within eight-tenths of a second off the class record on Craigantlet hillclimb in this year, a record which I am led to believe was set without a chicane in place, like there is today slowing drivers down.
Now crowed as the Class 9a & Modified Saloon Hillclimb Champion for '21, I caught up with the County Antrim lad at round 4 of the Northern Ireland sprint championship at Kirkistown, which he was using as a test event.
On taking the modified trophy from the Old Guard, Daniel commented, "Well, I was happy enough.  There were a couple of hills where I probably could have done better, but we had a bit of bad weather and it [the big engine] was all new to me.
"We will have a better run next year, and see how we go. I was used to short-shifting [the gears of] the Pinto engine at around 6-7,000 RPM, were now we have a lot more revs and it is just different to get used to that style of driving."
Daniel continued, "It's basically the same car, it really doesn't feel much different, I just need to get used to revving the car to get the most out of it."
After a brief chat it became clear that his record-breaking achievements have not stopped and all eyes are on the 2022 hillclimb season to see what other records he can stamp his authority upon.
Words and Photos: GRAHAM BAALHAM-CURRY
[Images must not be used in any way without prior written consent of the photographer]