The last time I attended a car show hosted by the Turkington family from Portadown it was bitterly cold and very wet, thankfully the evening of Thursday 16 September was a very different story.
Welcome to 'The BIG Macmillan Car Show 2021' held within the grounds of the family business, Turkington Windows & Conservatories HQ on Mahon Road, Portadown. This is the third time the family has organised a charity car show were all makes and models, spanning many decades, as well as bikes, tractors and everything in between, is welcomed.
In 2018 the event was held at the former B&Q site in Craigavon, raising much needed funds for Christian charity, Reach Mentoring. A year later and the The BIG Macmillan Car Show was created to bring like-minded enthusiasts together in aid of Macmillan care Northern Ireland, raising over £13,000. Organizers were forced to take a sabbatical in 2020 and until just five weeks ago, nothing was planned for an event this year.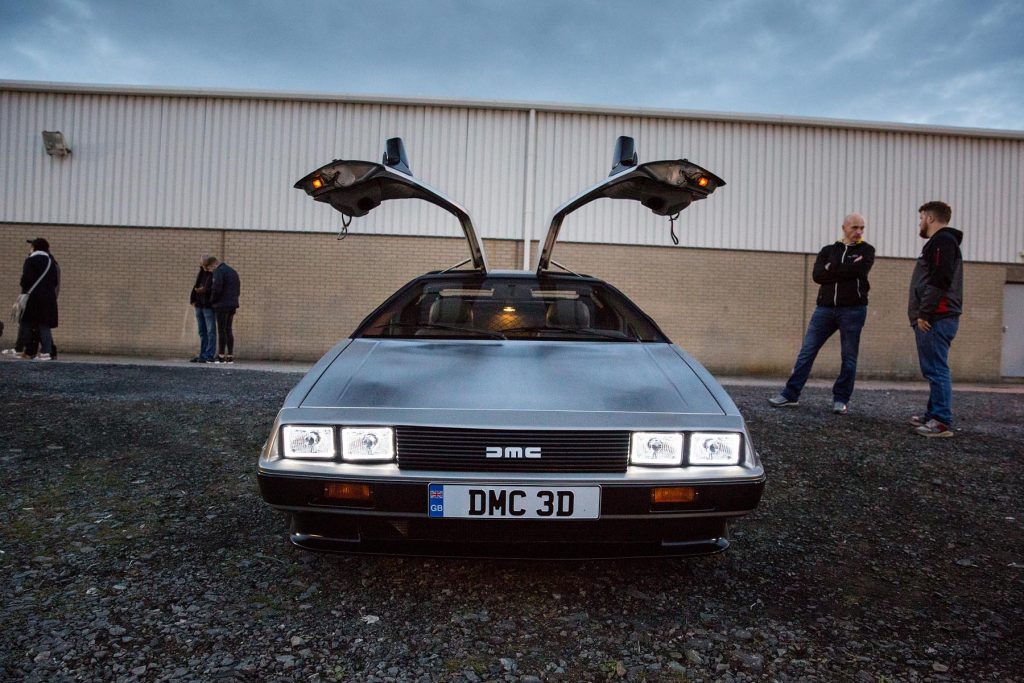 As a family who have petrol running through their veins, putting together a show like this at short notice is always going to attract crowds, no matter how little notice there is. That said, an event seeing 300+ cars and even more spectators, takes a serious effort which is undertaken by a vast team of volunteers.
Arriving at the show was a spectacle in itself. After passing the BMW M135i X-Drive from recently formed Police Service of Northern Ireland's ANPR Interceptor, fans of the most famous Turkingon, Colin, (but is he the fastest Turk?), had the chance to see two of his former championship winning BMW racing cars.
Across from these sat three immaculate Ford Focus RS50's, of which not many exist and from here you had the chance to admire a few conservatories before entering the main arena. With light falling faster than many photographers wished, the floodlit area was packed with an amazingly eclectic array of everything automotive.
A few highlights for me include the former Didier Auriol ex-works Toyota Corolla WRC, with matching period service lorry and trailer. The Red 1970's Ginetta caught my eye as I am used to seeing much more modern, non-road-legal versions racing around Kirkistown.
Finally, it was amazing to finally see in person, the almost 70-year-old GMC truck built by Geddis Redman, of Redman Engineering, having followed its bare shell rebuild and reengineering over the last couple of years.
When chatting with me towards the end of the event, Gary Turkington commented, "Tonight wouldn't be possible without a lot of support from members of staff, especially Kathyrn Irvine who has been the main instigator behind it all."
"We have been able to provide the yard and the facilities, but the event is only a success from the people who comes to support it and they have in their droves, as you have seen tonight. The Mustang Club and Ford RS Owners Club have been a great support, but it's very much down to each and every individual with their cars to come out and support us."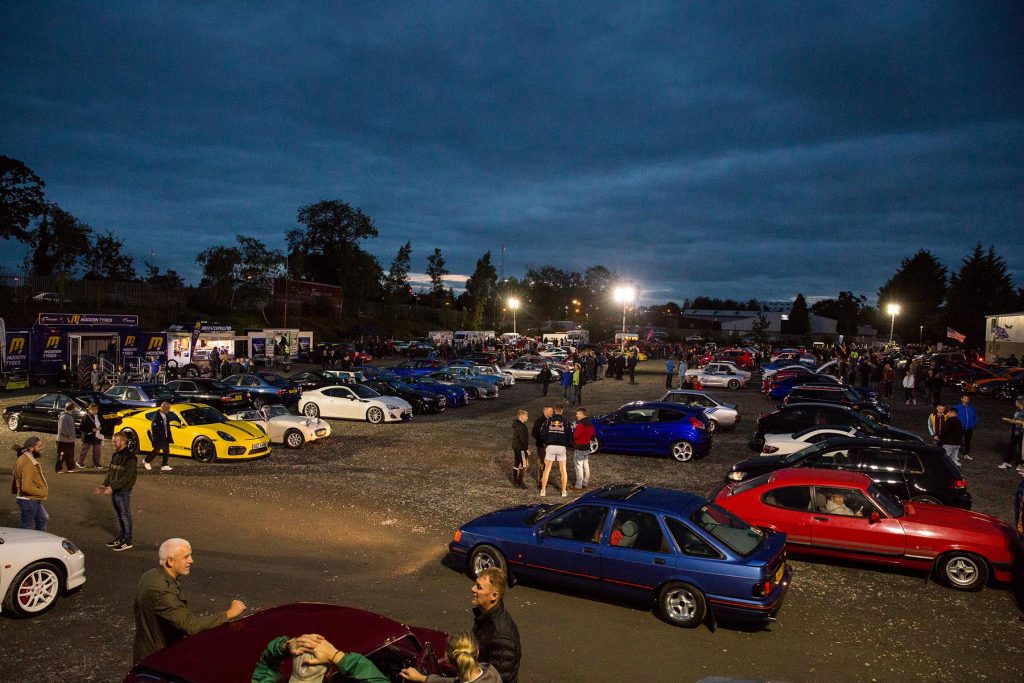 Gary continued, "We only decided five weeks ago that we were doing the show, so it's been a big effort [from a lot of volunteers] to get us to this point tonight. We've approximately 300 vehicles here tonight and there has been huge support from many local businesses."
As a family, the Turkington's are incredibly known within the motorsport fraternity as Gary explains, "Being known for racing and being petrolheads ourselves will of course help attract people. Dad used to rally and Mum used to navigate for him, Colin and James have both raced saloons for years, while I race karts. It's in the blood.
"Ultimately, the reason we have done this event is for my Mum. She passed away three years ago and that was the driver of this becoming the BIG Macmillan Car Show. And, I think cancer affects so many people that's also what helps bring people out as it's something that will have affected most people here tonight in some way."
On walking around the show I noted seeing the current Mayor, and a few former Mayor's of the Borough, as well as an MLA, highlighting the wide-ranging support that this BIG Macmillan show generates.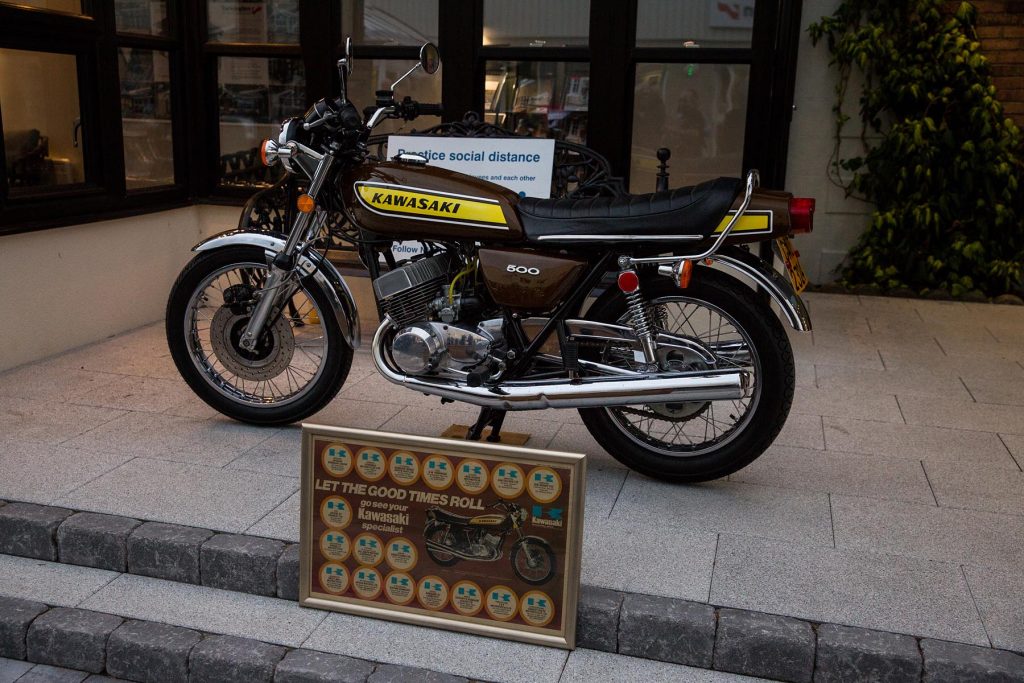 Posting on the events Facebook page a few days after the event, show organisers commented, "What a night! What can we say about The BIG Macmillan Car Show 2021? We are totally overwhelmed by the generosity & support we received on Thursday night. Can we thank you ALL for making this a huge success, we hope the money raised will go to good use for Macmillan in Northern Ireland."
To date, this year's event has raised at least £17,000. A monumental effort from all involved. Well done!
Words and Photos: GRAHAM BAALHAM-CURRY
[Images must not be used in any way without prior written consent of the photographer]