In twenty years of covering motoring events not only in Northern Ireland but cross the Globe I don't believe I have ever seen what has to be one of the largest charity events of this type ever witnessed in Northern Ireland.
Supercar Sunday saw an enormous turnout of exotic vehicles as part of the charity run, ending up at the Bishopscourt Race Circuit in County Down.
The event was bolstered by both the Driven Club and the new Bumblebee 1000 Club, both supercar groups joining the main Supercar Sunday crowd for the charity event that supports both the Northern Ireland Air Ambulance and the Northern Ireland Hospice.
Supercars are not something that do a great deal for me, despite being afforded the chance to drive many of them over the years, so I was in two minds whether or not to attend Supercar Sunday.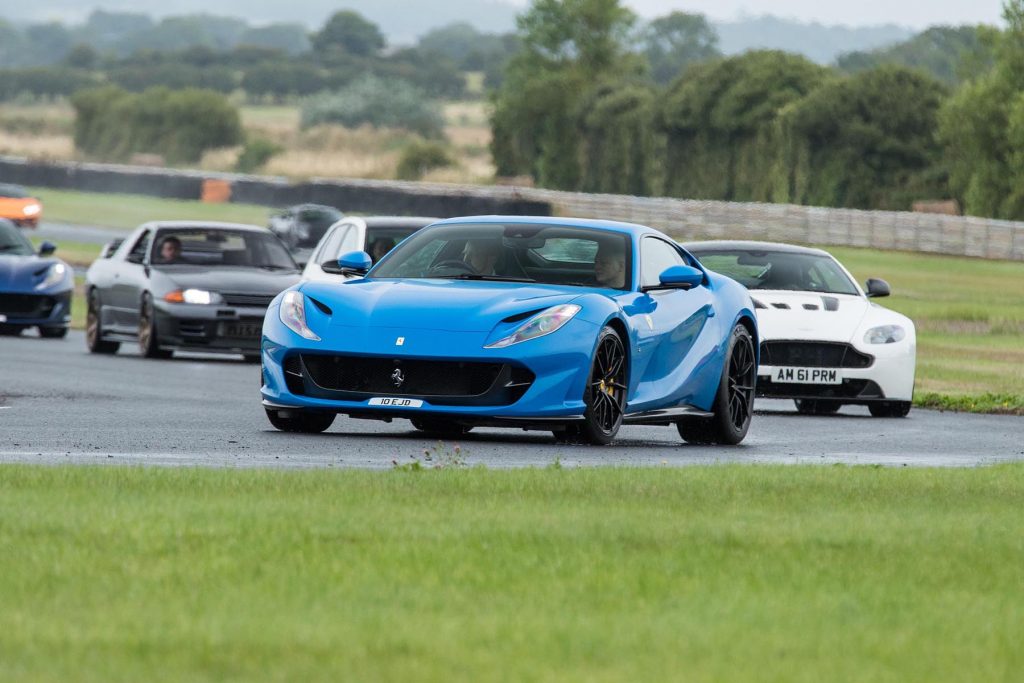 I'm very glad I did, however.
The meaning of Supercar has been severely watered down over the years, as many of the vehicles partaking were far from it. The vast majority of the non-exotic entries are still super-fast though, and I have no doubt are pin-ups on many a child's bedroom wall. They could not detract from the real stars of the show however and I was not aware that quite so many exotics resided on our shores.
The biggest star of the show was an Enzo Ferrari finished in Emerald Green. With just a few hundred models made for the world market, this is the only Emerald Green car that exists and I am told just one of two Enzos that live on the Emerald Isle. To think that a car so rare lives in Northern Ireland is quite astonishing.
Organiser Ronan Cunningham, from Portstewart, originally planned to hold the Supercar Sunday in 2020, but plans were scuppered due to the pandemic. Clearly there was pent up demand for a run out this time around, with even the most reclusive owners and garage queens being brought out and put through their paces, much to the delight of a large crowd of spectators at a damp Bishopscourt.
Having been gifted the County Down racing venue for the event, organisers did not want to waste such a fabulous opportunity and had over 100 cars offering passenger runs to paying enthusiasts both young and old, with all proceeds being split between the two charities.
A static car show ran alongside the track activities and featured club stands from many local clubs, regional displays from national clubs, and individual participants with their performance, classic, vintage, and often just simply cars of interest.
The day was far from flawless, however, and even during the brief time I was there before dashing to another job, I could see that the team on the ground were outstretched, underprepared and overwhelmed by the thousands of spectators who descended on the venue.
That said, there is massive scope for this event to become an annual thing at this lesser used circuit. With asking a few four-wheeled motorsport clubs to get involved, who have first-hand experience of running events of this scale, there is no reason why it can't become the highlight of the Irish motoring calendar.
Saturday saw a large gathering of participants at the North West 200 pit area in Portstewart, after the cavalcade of vehicles proceeded up the towns promenade. This not only afforded organisers the chance to pass around thier charity collection buckets, but it also worked as the perfect PR tool ahead of the following days action on track.
A life-long Aston Martin enthusiast and owner, organiser Ronan Cunningham commented, "Supercar Sunday is a new thing and the first event was in 2019. It was a small event that was held at the Slieve Donard Resort down in Newcastle. Around 70 cars turned up and it was a fundraiser for the Air Aambulance that raised £20,000.
"Going into 2020 I had everything in place with Bishopscourt Racing Circuit to run the event there, but obviously due to the pandemic it had to be cancelled, unfortunately. This year, once we learned that restrictions were being lifted and eased towards the end of July, I started putting the planning in place again."
Ronan continued, "Bringing everyone together meant phoning any of my friends that own supercars, who then phoned their friends with similar cars and so on, as well as contacting various car clubs from all over Ireland that were invited to the event. And that is really how it all came about.
"The Sunday then became two days, as I had an idea for bringing the cars up around the North Coast. I spoke to Mervyn Whyte who runs the North West 200 [bike race] and asked him if he would mind if we used the pit area on the outskirts of Portstewart for a short stop on the Saturday afternoon."
This not only allowed the public to get up close to many of these vehicles, but it was a great opportunity for owners and like-minded enthusiasts to blow off the cobwebs and get a really good coastal drive into their cars before the main event at the on Sunday. It gave the public a taster and idea of the kind of cars to expect.
"There was only about 70 cars on this run because obviously it is a very large convoy, but it was really to give people an idea of what we were going to bring to Bishopscourt and it seemed to work well," stated Ronan.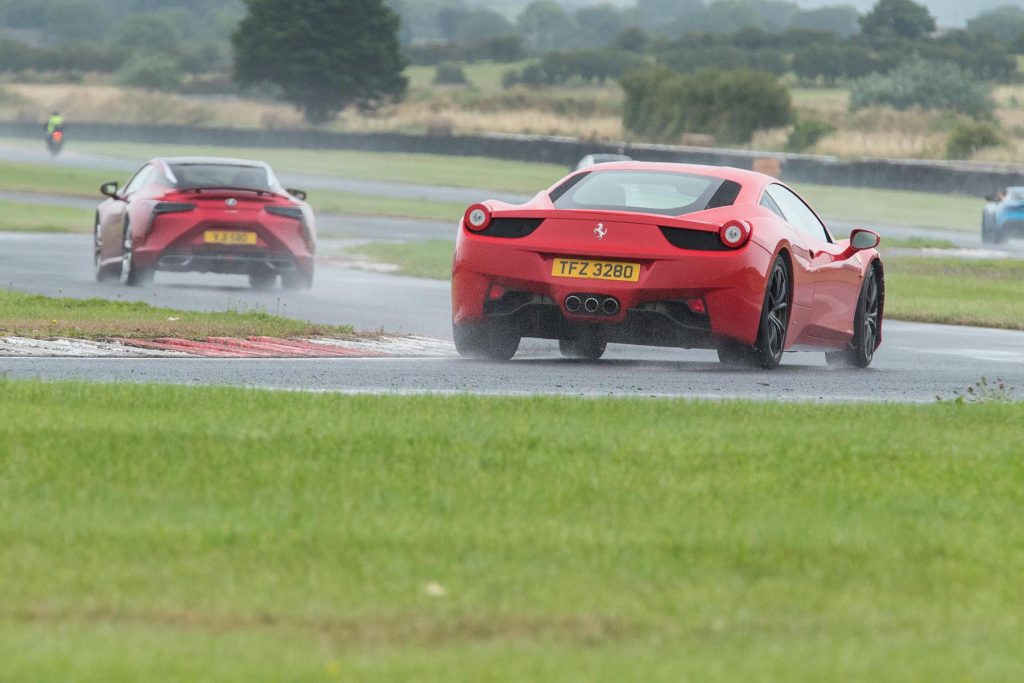 Entry to Bishopscourt for the main event was £10 per head, with children going free. Many of those owners and drivers who kindly volunteered their cars for passenger runs around the County Down circuit helped raise even more money, with two laps in the passenger seat of any car adding another £50 to the charity bucket each time.
These passenger runs were more successful than Ronan could have imagined, stating, "We could have ran the passenger laps for two days and still had people queuing up for it. That was a phenomenal success, but with time constraints we were only able to do them for the Sunday afternoon, so we tried to get as many people out as we possibly could."
I really do hope that the organisers find a way to make this event return bigger and better next year, as Northern Ireland needs events like this to bring everyone together. I must also commend those involved for pulling this off on such a scale, in its first year of running in this format. Well done to each and every participant, volunteer, marshal, and everyone who put money into the bucket to raise vital funds for two very important local charities.
Words & Photos: GRAHAM BAALHAM-CURRY
Images must not be used in any way without prior written consent of the photographer