Established by Andrew Johnston in 2007, Blackwater Graphics, which is located between Comber and Ballygowan recently hosted a charity barbecue at their all-new premises in aid of mental health charity Aware NI.
Situated at 9 Ballykeigle Road, this business shares its name with the Blackwater River which runs along its perimeter. Fresh ideas and creativity flow within the walls of this company, as easily as the water meanders along its course.
Years of hard work and unquestionably long days has seen Blackwater Graphics progress from the spare bedroom in Andrew's parents' house, into a state-of-the-art facility just a stone's throw across the yard from its humble beginnings.
Outgrowing the spare bedroom within two years of trading, Andrew's father, Jim, set about converting an old pig shed into a fully functional design studio. This allowed for the natural growth of Blackwater graphics and that's where full time staff were soon employed.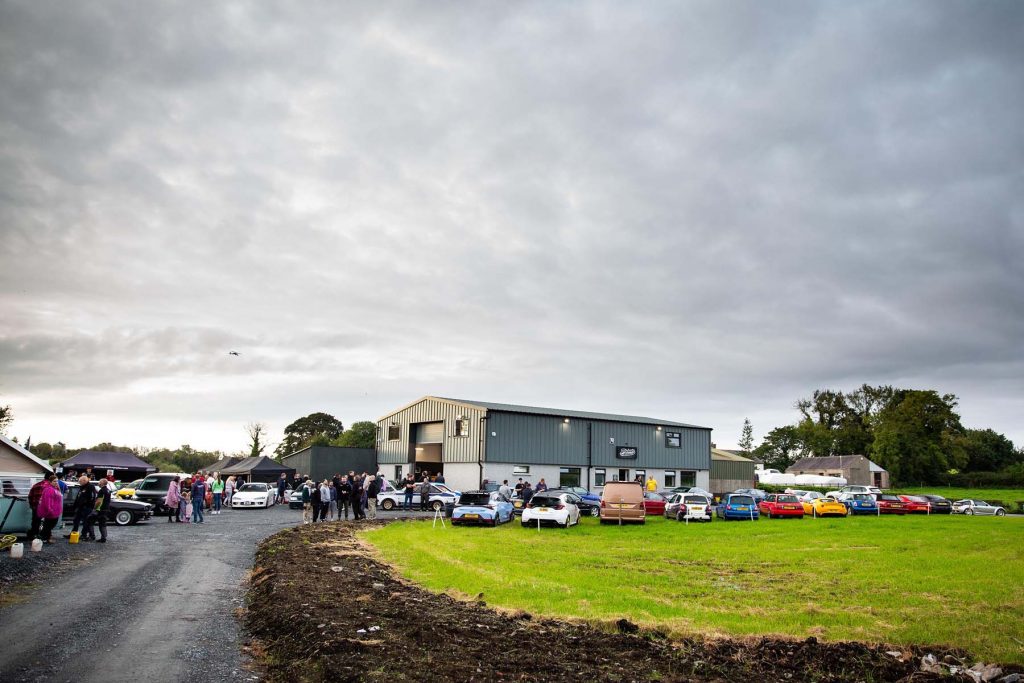 Vehicle graphics and motor sport livery have been the bread and butter from day one, and it was always a pleasure to be asked at the eleventh hour to help out with vinyl application when things got increasingly busy.
It wasn't long until Andrew and his staff had outgrown the pig shed, and the adjoining machinery store was soon converted into a space that could handle business expansion that would see the need for large embroidery machines and vinyl printers.
Removing the need to outsource a lot of what they now offered, the workforce grew to seven staff at Blackwater Graphics over the next thirteen years. During this time they started to provide clothing ranges to many two and four-wheeled racing teams, as well as to some of the greatest drivers and riders this country has seen.
An annual summer BBQ became a thing at Blackwater, and it always proved to be a great hit, with an amazingly eclectic mix of machinery on display. Sadly, due to even more business expansion, we haven't had the BBQ, nor the sweet treats made by Andrew's wife, Cheryl since 2017.
This business expansion was clear to see on Friday 1 of September 2023, when a couple of hundred people gathered outside the 4,000 square feet, purpose built premises that Andrew and his now nine staff moved into last year, for the return of the BWG BBQ.
Stating after the event, Andrew said, "Massive thank you to everyone for coming down last night and bringing such a variety of lorries, cars and bikes. It was a great success with lots of money raised for Aware NI. And the weather was kind to us too.
"Special thanks to the BWG team who worked hard throughout the day setting up, cooking burgers, parking cars etc. Thanks to the guys who brought race/rally cars and bikes down. Thanks to the Banbridge Aero Modelling Club for their awesome flight display and to Rodd Hogg the magician who took lots of people by surprise."
Andrew continued, "Thanks to 'The Unfixables' for bringing the band down and performing throughout the night, it added an extra vibe that we've not had before. Thanks also to our DJ (David) who runs one of the embroidery machines during the day and to Aware NI for bringing their team and display cars that we have applied livery to over the years.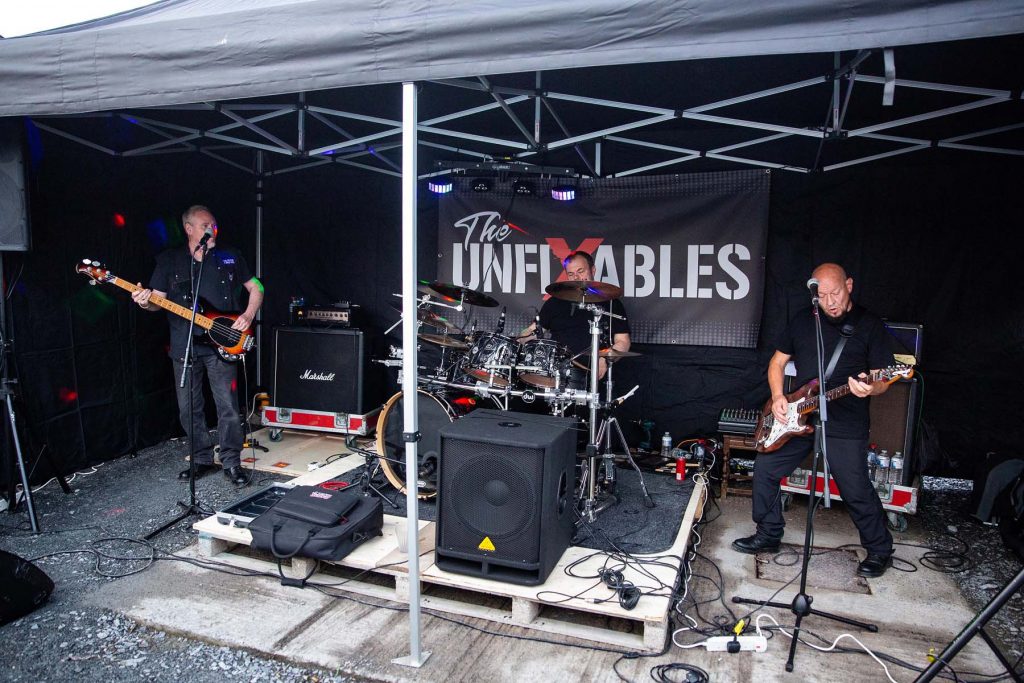 "Cheryl needs thanked for putting everyone in a sugar coma with the twizzle sticks and the Reload Podcast crew of Nigel, Conor and Lee enjoyed recording the latest instalment of their regular podcasts in our staff's chill out area."
On presenting Aware NI with a cheque for £1,028 pounds a few days after the show, it was hinted that this event should be back in 2024, with the hope of it continuing annually once again.
Words and Photos: GRAHAM BAALHAM-CURRY [Images must not be used in any way without prior written consent of the photographer]