Almost 70 'local' entries hotly competed for points in the second round of the newly sponsored Motorsport Supplies Association of Northern Ireland Car Clubs (ANICC) Hill Climb Championship, seven of whom finished in the top 20 overall.
Chris Fair presented Dan Campbell with the Commentators Award for a new fastest time in Class 9A. Dan shaved 0.48s of the previous time set by Seamus Morris in 2004.
The ANICC Championship Sponsor, Alan Cassells from Lurgan, entered his 'new' (ex Will Hall) Force HRC which can output up to 800bhp, and was as fast off the line as Alex Summers. Ethan Faulkner from Moira in his 1000cc Jedi Mk4 Suzuki also matched this feat.
George Stevenson from Ballymena in his 1400cc Force PT started one tenth of a second faster than both these guys but finished almost 3 seconds later. As many drivers have commented about Craigantlet, a hill of two halves, slow and twisty to the crossroads and then seriously quick to the finish!
Motorsport Supplies ANICC Hill Climb Championship entries came from the six counties; 9 of the 17 Class winners came from County Down whilst 6 came from County Antrim and Belfast which reflects the depth of talented drivers we have here 'at home'.
Steven Robb from Nutts Corner changed his Jedi Mk4 for an OMS 28 this year and was the fastest local driver up the hill in 47.58s, less than 6 seconds slower than the winner, resulting in 14th place overall, a really great result Steven!
Dale Kane from Castlewellan in his Suzuki engined, Silvercar S3 was only 0.63 seconds slower and 0.12 seconds faster than Gerard O'Connell from Dungiven in his Dallara World series car.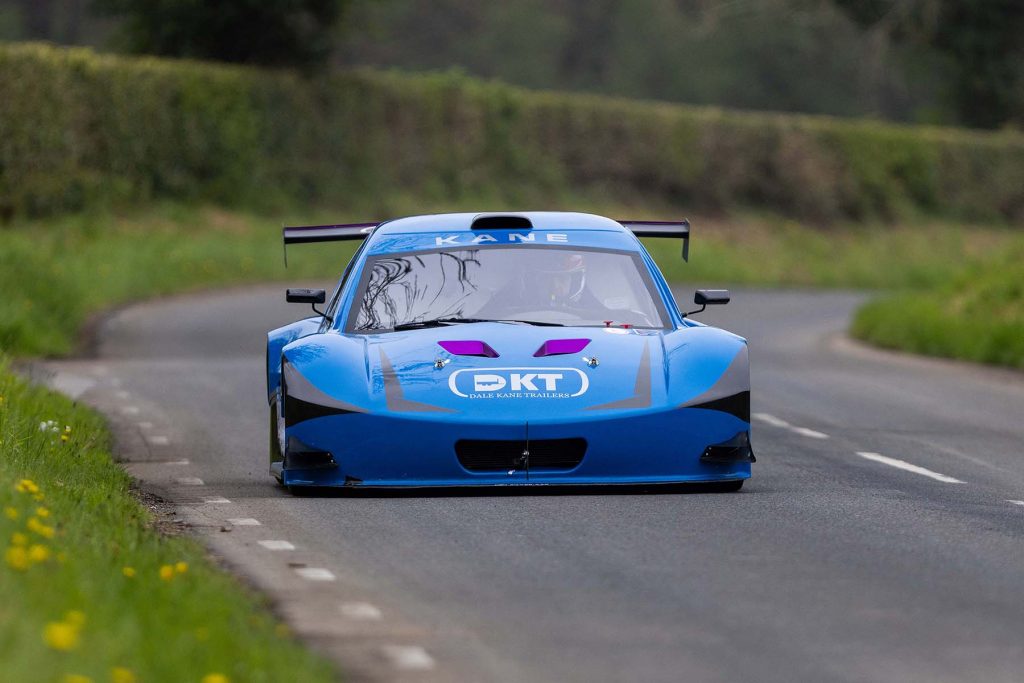 Clerk of the Course, Wilson Carson, on behalf of the UAC, took the opportunity at the driver's briefing to thank our title sponsor Patterson Electronics Hytera, as our new title sponsor, all our other associated sponsors, supporters, volunteers, residents, marshals, competitors and spectators for their continued support for one of the oldest Hill Climbs in the UK which celebrated its 110th Anniversary this year.
At the prizegiving he congratulated all the winners and thanked them sincerely for their continued support and recognised the impact they have in showcasing Belfast and Northern Ireland as a truly special place to visit.
A few minor delays caused by mechanical failures, spewing fluids along the course and some folks visiting the scenery thankfully didn't result in any injuries and the event finished safely before 18:30. The Ulster Automobile Club congratulate all winners and once again would like to thank all the residents for their continued support and forbearance without which this annual spectacle would not be possible.
The club will be producing a video of the event which will be available for all to enjoy on YouTube and Facebook.
Words: BILL SWANN/UAC | Photos: GRAHAM BAALHAM-CURRY