Peugeot's 508 is the largest of its passenger car range and quite possibly one of the most eye-catching models the brand has ever produced.
This latest model, released just a year ago, is almost unrecognisable in comparison to its predecessor, which was on sale for the previous seven years.
Available as a four-door saloon, or 'fastback' as Peugeot now call it, the 508 is also available as an estate, or SW meaning station wagon. In the latter guise, I really can't think of an estate car that could be classed as more practical, thanks to its sheer size.
Growing up, I spent my youth around British brands such as Ford and Vauxhall. I delved into France and Spain, with a Renault and SEAT though never once touched a Peugeot. I guess build quality and cheap materials used everywhere was the main factor in this, alongside the fact that a lack of reliability was often spoken about.
Having had a Peugeot 208 for review a handful of years ago, my perception of this maker changed drastically. So much so in fact, that we welcomed an incredibly frugal 208 model to the Baalham-Curry household. Having outgrown this car, it is no longer with us however, it is one we miss and talk about often.
At the time of ownership Peugeot were overhauling the full model range for the better and, as soon as I heard that an all-new 508 was due to be launched, I knew it had great potential. Perhaps this wasn't a hard thing to achieve though, as the outgoing model was as dull as dishwater, both to look at, and to drive.
Aligned in a large family car segment alongside the likes of the Vauxhall Insignia, Peugeot have upped the game with the 508, pitching it instead, against the likes of the Audi A5 Sportback or BMW's 4-series Gran Coupe.
With pricing of the entry-level Peugeot being at least £10,000 cheaper than its German equivalents, does it have what it takes to be a rival?
Well, priced at around £6,000 more than the Vauxhall, I guess the Peugeot should offer a happy balance between both, on paper at least.
Having spent a week with the 508, I will be the first to hold my hands up and say that from most of the cars within this category, the Peugeot is the one which I would be taking the keys of, followed closely by the Kia Stinger.
As such, for me anyway, yes it would be a rival.
At a glance the Peugeot 508 is sleek and stylish, perhaps even portraying a touch of class. A focal point around the front isn't the futuristic grill, but the vertical LED daytime running lights that drop from the slim headlights like a lion's claw.
Around the rear a built-in boot spoiler puts the already smoked rear LED tail lights into further shadow.
Thanks to the low-slung roof-line at the rear, the boot on this fastback model maybe isn't as practical as some owners may require. It is however more than ample, and for those requiring more practicality, the estate model is waiting for you.
Within the cabin rear headroom may be slightly restricted for taller occupants, again thanks to that roof-line. Though there is a decent room and rear ISOFIX anchor points (as well as on the passenger seat) for safe and comfortable transportation of a young family.
With well bolstered seats, the 508 offers plenty of support for both driver and passenger. Whilst offering a good driving position, with only the furthest away entertainment controls being slightly out of reach for myself, it's a great place to spend a few hours.
Standard specification on the 508 includes cruise control with speed limiter, heated power folding door mirrors, full electric windows, Peugeot i-cockpit which features a configurable 12.3-inch head-up digital instrument panel, an 8-inch touch-screen and compact multi-function steering with.
Keyless start also features with a plethora of LED lighting around the cabin alongside Bluetooth and USB connectivity.
Four trim levels are available starting from £26,855 for an 'Active' which features a safety pack incorporating advanced automatic emergency braking system with distance alert, lane keeping assist and road edge detection, as well as speed limit recognition.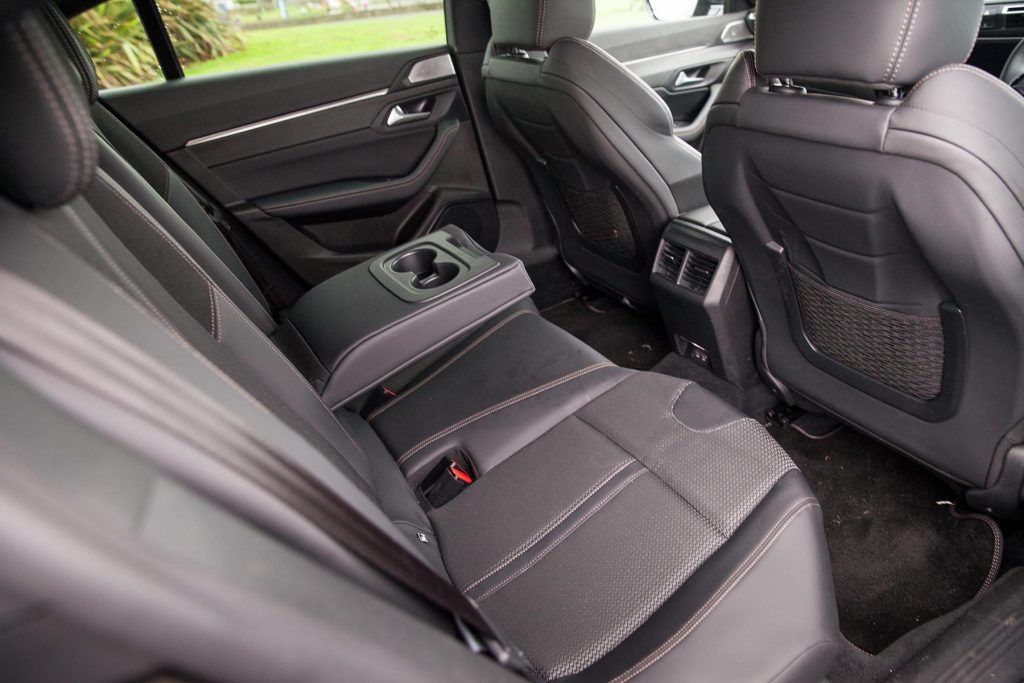 It also features automatic dual-zone climate control, rear parking sensors, 3D satellite navigation and share screen for Apple CarPlay and Android Auto, 17-inch alloy wheels, automatic headlights and automatic windscreen wipers.
An 'Allure' starts from £31,485 and adds a 'safety plus pack' which includes active blind spot detection, advanced driver attention alert and high beam assist. It also features a 10-inch touch-screen, keyless entry, front and rear parking sensors with 180-degree reversing camera, whilst inside gets ambient lighting and heated front seats.
Priced from £33,235 is a 'GT Line' which features self-levelling full LED headlights, driver sport pack, rear privacy glass, smartphone wireless charging plate, model specific badging around the exterior and 18-inch alloy wheels.
Finally, a 'GT' starts from £38,135 and adds active suspension, 'drive assist pack plus' which includes adaptive cruise control with stop and go function and lane positioning assist, powered tailgate, electrically adjustable front seating with memory function, full Nappa leather upholstery and a Focal premium Hi-Fi system.
Engine wise, a 1.6-litre turbocharged petrol, paired to an 8-speed automatic gearbox only, is available with either 180ps or 225ps, seeing a combined return of early-40's mpg and late-30's mpg, respectively.
A plug-in hybrid version of the 180ps utilises an 110ps electric motor, providing a much more economical package with an electric only range of around 35 miles. This is only available with an 8-speed automatic gearbox and pricing for the hybrid model starts from £34,945 and is available on all but the entry trim.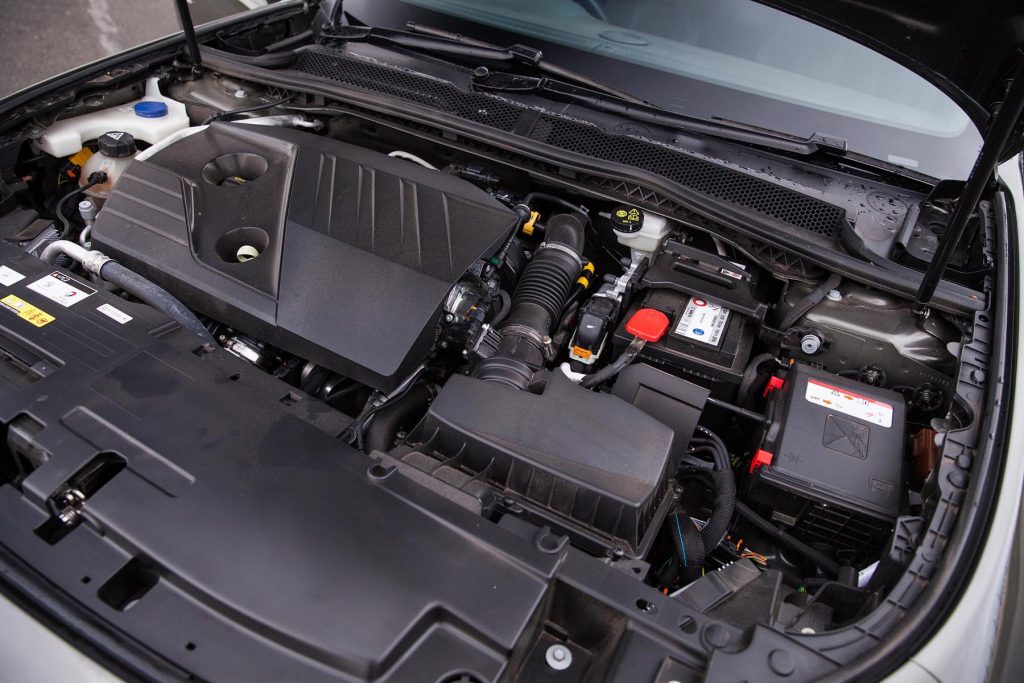 A 1.5-litre turbocharged diesel comes with 130ps and the option of a 6-speed manual or 8-speed automatic gearbox, with a combined return in the late-50's mpg. There is a 2.0-litre turbocharged diesel available which comes only with the 8-speed automatic gearbox and either 160ps or 180ps, with a combined returned of late-40's mpg and mid-40's mpg, respectively.
Driving wise Peugeot have managed to combine exceptional amounts of comfort, with a surprising amount of agility. Perfectly suited for a long commute, take the 508 along a back-road and you will be fascinated in the manner by which this car can handle.
As I'm sure you have guessed, I rather like the 508 and can see how it may well put up a stiff, yet affordable fight against established German rivals, whilst it is clearly a much better package than the equivalent Ford or Vauxhall, currently.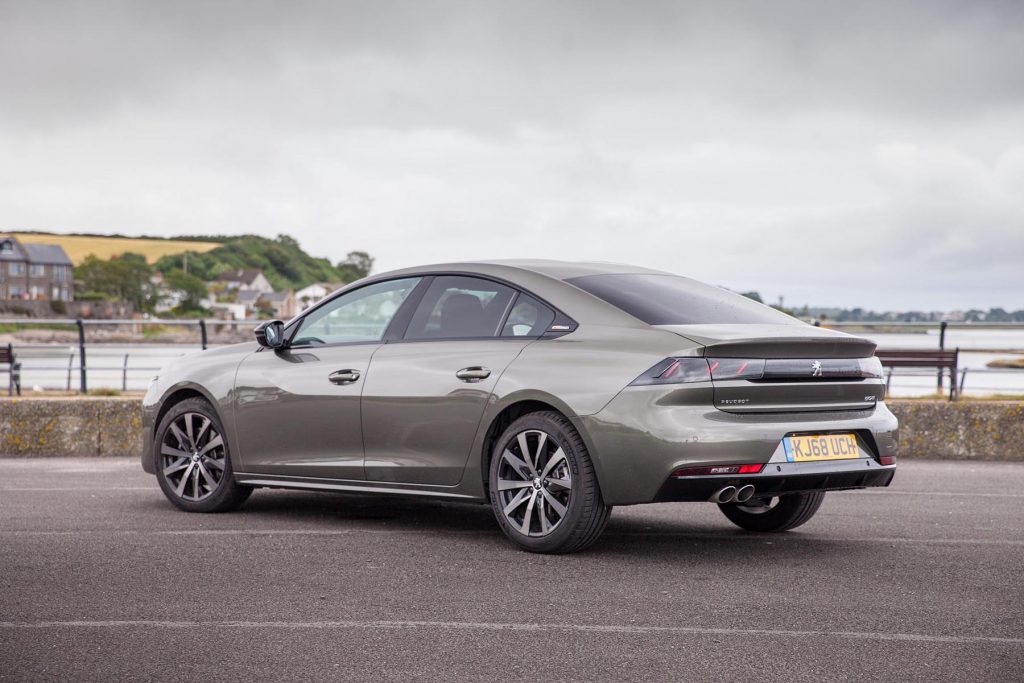 The model tested, a GT Line 2-litre diesel 160ps, comes in at £35,050 with a few options selected on this test car. Servicing for the model tested is annually or at 20000 miles. With Peugeot offering at 3 year, 60,000 mile warranty.
Fact File for model tested
Make : Peugeot
Model : 508
Trim : GT Line
Engine : 2.0-litre turbocharged diesel
Gearbox : 8-speed automatic
Cost : £35,050
Words & Photos: GRAHAM BAALHAM-CURRY
images must not be used in any way without prior written consent of the photographer