Greyabbey is a small village on the Eastern shores of Strangford Lough in County Down where, for the last few years, an annual classic bike and car show has been held in aid of charity.
Now in its fifth year, 2021 saw the sun struggled to break through for the duration of the event, thankfully though, the rain stayed away for what is quite a leisurely event. Starting late morning and finishing early after afternoon, with vehicles coming going throughout the course of the show, there is little pressure on anyone.
Inside the Village Hall there is usually a small selection of unique motorcycles that can be viewed, sadly this year however, due to ongoing restrictions on social distancing indoors, it was decided not to have anything indoors other than the bathrooms and their hand washing facilities.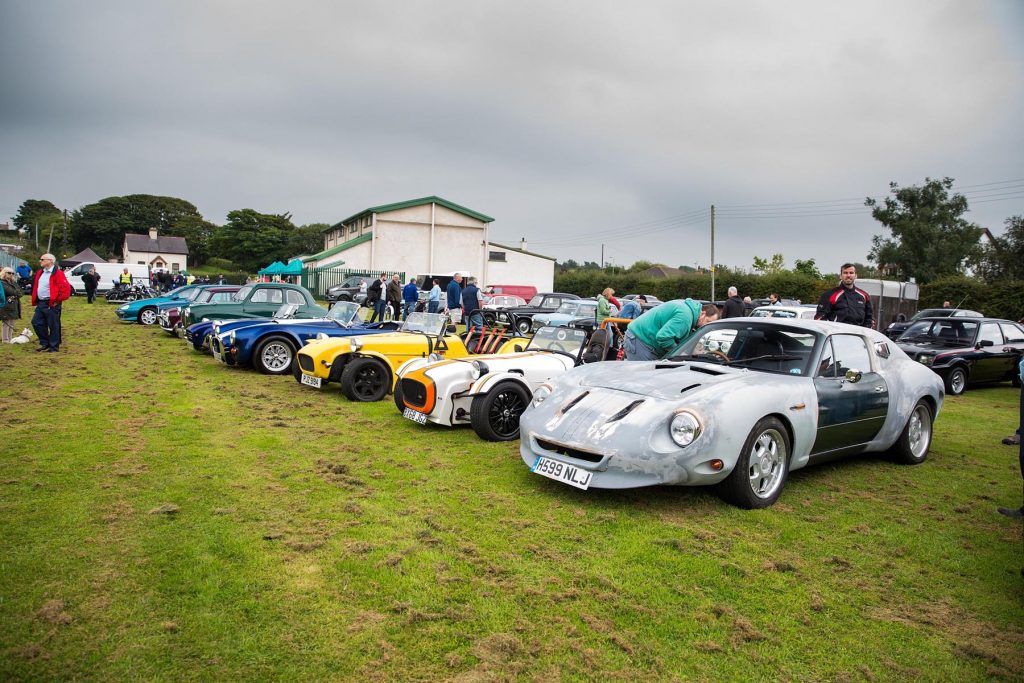 There really was something for everyone on display, and no matter what your exact motoring love is I think it is safe to say that you can appreciate every vehicle on show.
To name just a few that stood out to me on the day, and in no particular order; an orange and black Triumph Daytona motorcycle, along with a Green vintage BSA motorcycle that caught my eye.
The Blue Xpack Ford Capri was a custom retro classic; it was also interesting to see a Mazda MX-5 in mid-conversion to becoming some sort of custom tribute to a Ferrari 250 GTO. The black Vauxhall Chevette that has been doing the rounds for years now still looks incredibly fresh and, while on the rallying theme, the Hannu Mikkola liveried Audi Quattro was lovely to see.
Paul Taggart, the show's organiser commented, "We started the show in 2016 and this is our fifth year, obviously last year there was a gap due to Covid, but to date we have raised £10,000. We are hoping to improve on that figure today, with all proceeds going to Cancer Research UK.
"The basis behind that charity is that my wife, Kelly, and myself volunteer in the Newtownards Cancer Research UK charity shop and both our parents have had cancer. Kelly's parents are both survivors and my mum passed away from cancer a few years ago. So that was the motivation of doing the fundraiser."
Paul continued, "We normally see about 120 vehicles on display during the show, whether they be classic bikes, cars, tractors or old military vehicles, everything is welcome including an increasing amount of interest from modern machinery.
"Newtownards model flying club are here today, as well as a model boat club, both with static displays. We also welcome Ards and North Down Road Safety Partnership to the event offering advice to everyone young and old.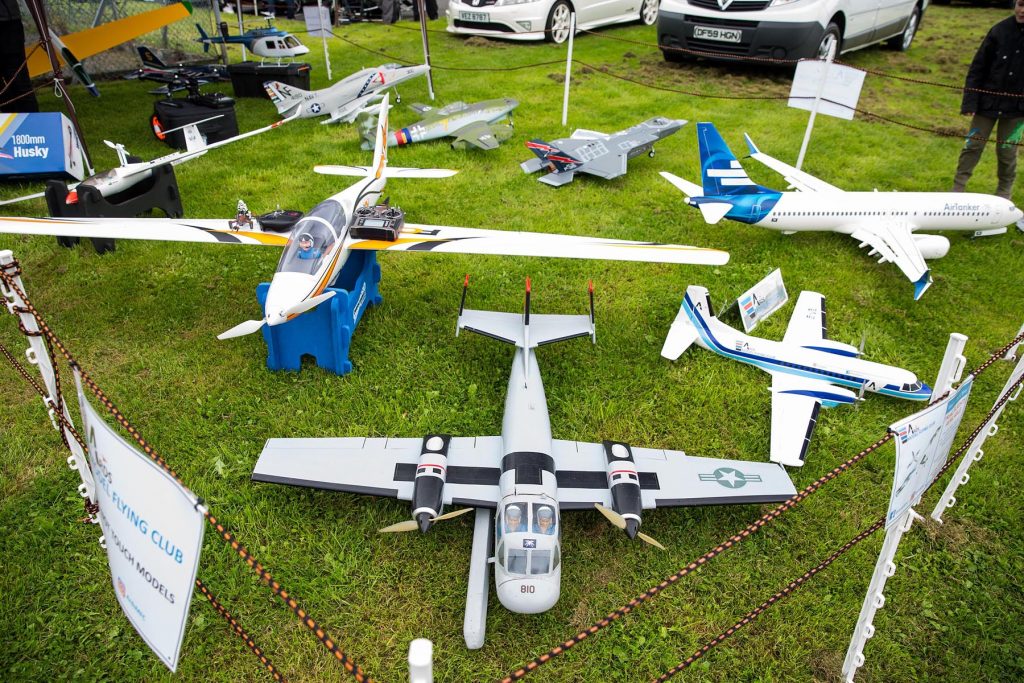 "One very interesting addition to this year's event is a 1982 Ford Capri belonging to local YouTuber, Kris Duprey. Kris has shared his restoration and modified rebuild of this very unique car on his channel, 'Kris Duprey's Garage', where you can check out various episodes of the building of 'Project Xpack'.
A Greyabbey native himself, Paul, who now lives in Newtownards, chose Greyabbey VillageHhall as the venue for this show to bring people to the place he grew up and help boost the town's economy as well as bringing a unique event to the people of this quaint village on the picturesque Ards peninsula.
As members of Greyabbey non subscribing Presbyterian Church, Paul and Kelly still visit the village on a regular basis and the catering team from their church are on hand at the village hall each year to provide tea, coffee, buns, sandwiches and a barbecue.
Words and Photos: GRAHAM BAALHAM-CURRY
[Images must not be used in any way without prior written consent of the photographer]