The historic Titanic Dry Dock and Pump House played host to this year's exceptionally busy Titanic Dubs.
Running for a decade now by GTI NI, this show normally signifies the end of a busy car show season, but of course due to the Coronavirus pandemic it turned out to be one of the highlights of the entire year, for the second year in a row.
The central Belfast location is great for a show that in one area has restomod Beetles, another modified Caddy vans, bagged Golfs and Jettas elsewhere and VW Buses ready to camp out!
Trade stands and refreshments turn it into a family all day affair and this particular Saturday at the end of September was unseasonably warm and dry to boot.
It's not just members of the Volkswagen Audi Group stable invited to Titanic Dubs now either. With the criteria slightly tempered we now get to see superb examples of other German marques such as BMW and Mercedes-Benz.
Show runners Nigel Lamont and Gethin Evans finished the event with a prize giving of suitably apt Titanic inspired trophies for the winners with Nigel commenting, "This is our tenth year running the show and with the exception of the first year, it is probably our biggest turn out to date.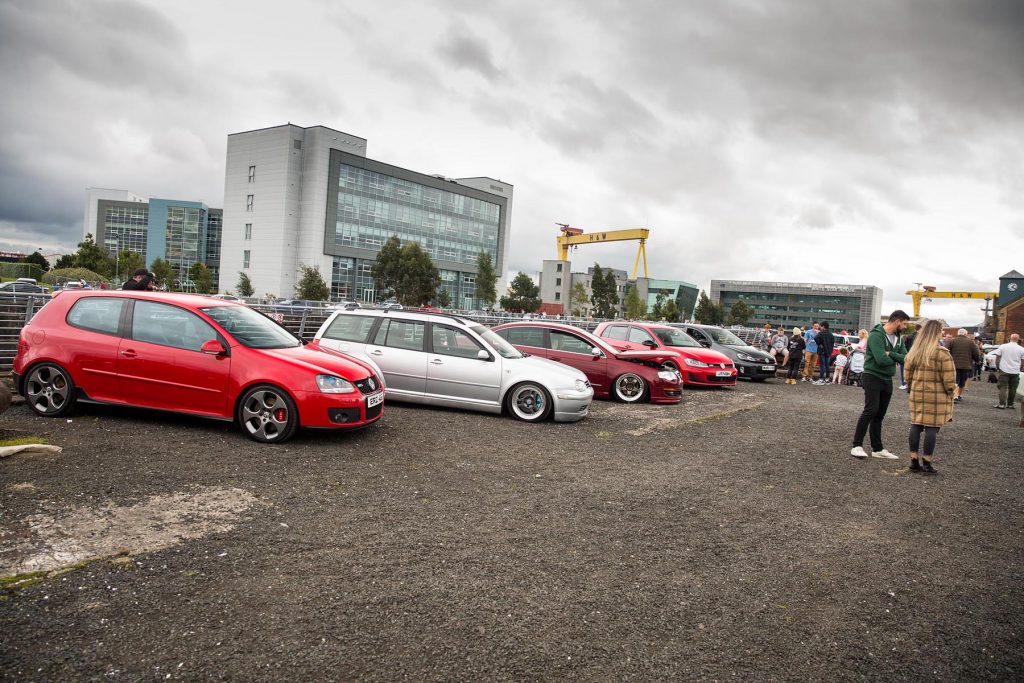 "The crowd here is absolutely mental when compared to previous years, I would say there is approximately 250 vehicles on display which is fantastic to see."
Nigel continued, "There has been a lack of events for the past two years and, with the easing of restrictions across the Emerald Isle, we have a large contingent crossing the border to visit us today.
"With the cancellation of a large show in England recently, we even have visitors traversing the Irish sea from Scotland, as they have not been able to display their pride enjoyed anywhere else."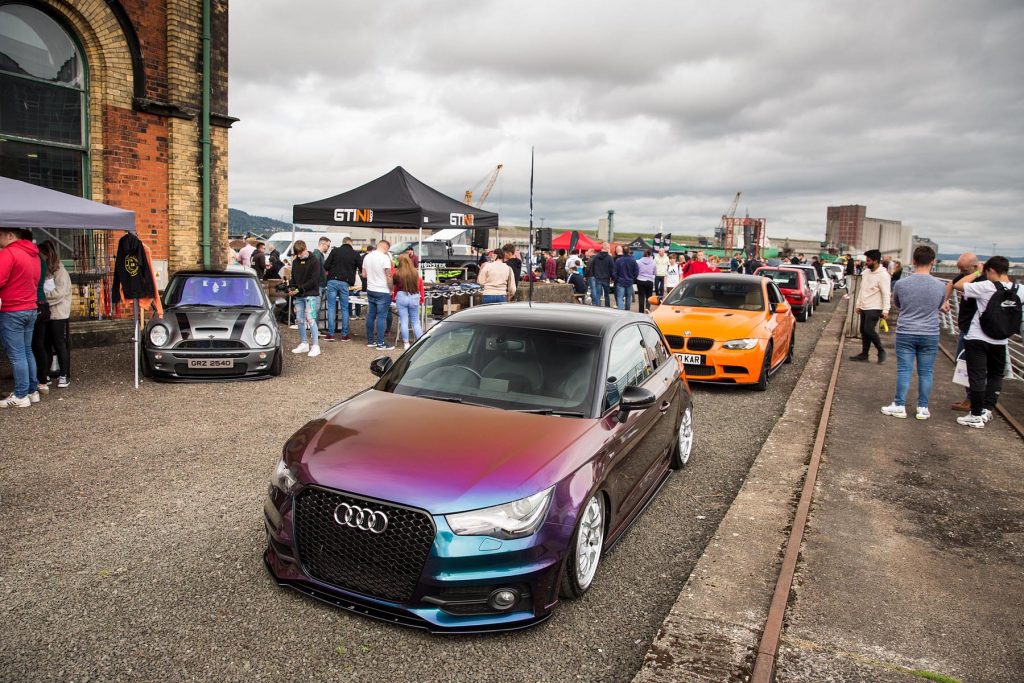 Things seem to be back to normal for the guys on girls at GTI NI, and in that respect, long-time charity attendees were present with collection buckets raising vital funds for Clic Sargent.
Promising the return of their flagship show Dubshed, in 2022, we have everything to look forward too. 
Words & Photos: GRAHAM BAALHAM-CURRY
Images must not be used in any way without prior written consent of the photographer