With the cancellation of last year's Northern Ireland Hillclimb Championship for reasons we all know and understand, there is hope that some form of championship will return this year.
With the continued support of John Rice, from JEM Oils in Castlewellan, the 'Millers Oils' titled series will almost certainly return at some point this year, writes Graham Baalham-Curry.
Even if, as per the championship regulations that require the running of just three rounds to run as a championship [from a total of nine planned], we will get to see someone crowned 'King of the Hills'.
My understanding is that essential road-closing orders have been granted to all clubs that have applied, the changing of dates for these closures are extremely difficult and often unfeasible for clubs, so the likelihood is that we will see some events cancelled before this championship gets underway.
So where do we stand with the championship today? Well, as Jeremy Clarkson would say at the start of 'ask the host' – here's what I think.
Round 1. Saturday 01 May – Knockagh Hillclimb, hosted by the Ulster Automobile Club. This event seems unlikely to run unless there are major changes made by Stormont, but the club have yet to announce any final decision.
Round 2. Saturday 15 May – Drumhorc Hillclimb, hosted by Newry & District Motor Club. This event was removed from the calendar for this year by the motor club before championship registration opened due to the uncertainty with lockdowns and also to keep residents along the course on-side.
Round 3. Saturday 29 May – Spamount Hillclimb, hosted by Omagh Motor Club. This event seems unlikely to run unless there are major changes made by Stormont, but the club have yet to announce any final decision.
Round 4. Saturday 12 June – Croft Hillclimb, hosted by the Thoroughbred Sports Car Club of Northern Ireland. There is hope of running this event and a personal letter drop with residents along the course and paddock to gather a response on hosting this round, will take place soon. It is worth noting that this club ran two successful autotests during lighter lockdowns last year, so if any club can do it, TSCC can.
However, with the British Rally Championship now postponed until July 10, when it heads into Welsh forests with the Nicky Grist Stages, and with our devolved government being reasonably aligned with what Wales have done in response to the pandemic thus far, the Holywood based event could be in limbo.
Rounds 5 & 6. Friday & Saturday, 25 & 26 June – Cairncastle Hillclimb, hosted by Larne Motor Club. In light of the previous paragraph, I guess it is also safe to say that this, the longest hillclimb in all of the UK, is perhaps also in limbo. There is hope of running this event though, and with minimal residents to appease, there is every chance that this two-day event could see the opening two rounds of this year's championship.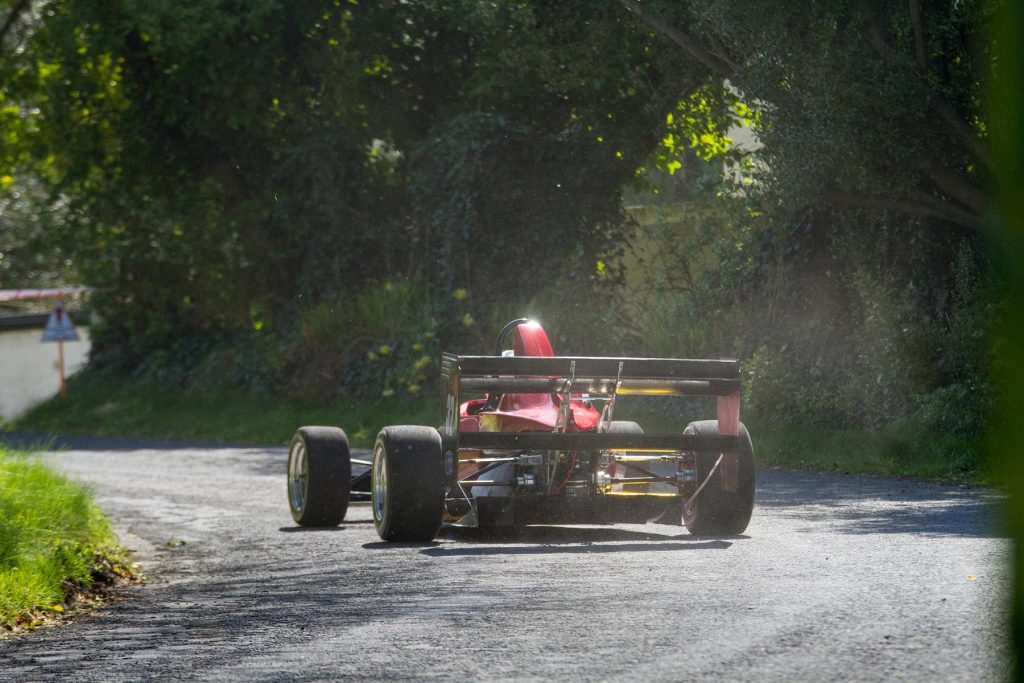 Round 7. Saturday 14 August – Garron Point Hillclimb, hosted by Mid Antrim Motor Club. This event seems to be the realistic opening round of the Miller's Oils Northern Ireland Hillclimb Championship for 2021. If that is the case, which I genuinely hope it isn't, as cars and drivers have been locked up for far too long, then it will see the start of a three-round championship.
Round 8. Saturday 28 August – Eagles Rock Hillclimb, hosted by Maiden City Motor Club. This event offers the perfect chance for competitors to take their family up the North Coast for a few days' holiday, or maybe even just their crew to get their heads showered with a BBQ and beverages after a difficult few couple of years.
Round 9. Saturday 11 September – Craigantlet Hillclimb, hosted by Ulster Automobile Club. This event is almost certain to run regardless as to whether there is a Northern Ireland championship or not. Reason being, that this hillclimb based on the outskirts of Belfast, will be the only round of the 2021 British Hillclimb Championship to be held on closed public roads and sees some of the fastest machinery around, traverse the Irish Sea for a day's sport.
I am sure that plenty of readers will agree with me on many points raised in this preview of the championship, in what is still a difficult year for many of us. And, as someone who has spent the best part of the last year shielding, I for one cannot wait to stand on the ditches, camera in hand, capturing the action as it unfolds.
Having put the feelers out amongst the motorsport fraternity in the writing of this article, I can confirm that work by the various clubs and the championship committee has not ceased in trying to make this year's series happen.
Since registration of the championship opened to competitors, the class which usually feeds the championship winner, class 15, has entries from Alan Cassells who has recently upgraded his OMS 25 Turbo, and John Donnelly who is likely to have a new engine aboard his Pilbeam MP62.
Former champion, Gerard O'Connell, is also registered for class 15. Meaning he may bring his former Sebastian Vettel world-series Dallara T02 onto the roads, but he's more keen on getting his highly modified and turbocharged Ford Escort MkII back onto the hills after some serious upgrades.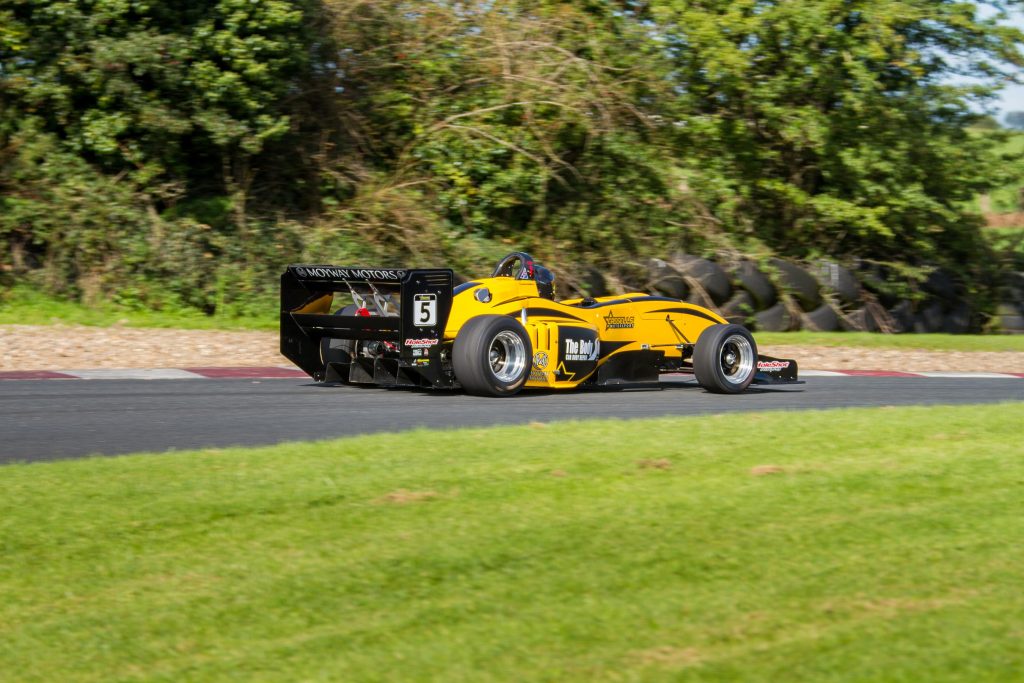 Each of these men will endeavour for outright victory and each of them more than capable, too. To throw a cat among the pigeons however, Ryan McGimpsey will be nipping at their heels in his class 14 Jedi MkI, whilst Trevor Roberts in his Jedi MkIV will insure to keep the leading pack within reach.
Class 14 also sees Catherine Donnelly who, in her Delta T91, appears to be the only female registered for the championship at time of writing. Class 12 is set to be incredibly heated between the Subaru's of Ian Lancashire and Paul Montgomery, as well as the Volkswagen/Mitsubishi hybrid of Oliver Cormican.
Class 11 will see rallying stalwart Wesley Patterson line up in his Ford Escort MkII alongside a brace of Peugeot 205's with regular competitor Stewart Strain, as well as a newly built car with another regular competitor Jaye Nevin at the helm.
Class 7 is a busy category with a mix of 'Locaterfields' as Donal O'Neill refers to them, and Jim Hutchinson will be under pressure from the ever-popular Hawthorne Brothers, never mind the rest of the class entrants.
The road-going category, class 2a, will see a dominant Andrew Robb under continued pressure from Conor Hamill, both in their BMW M3's. The historic road-going category, class 16a, will see great camaraderie between Gerry McGarrity and Colin McDowell in their Mini's, while Trevor McIlroy nips at their heels in what looks to be a choice of four different vehicles.
Here's hoping it won't be long until we are heading up the hills with haste. Until then, stay safe.
Words & Photos: GRAHAM BAALHAM-CURRY
images must not be used in any way without prior written consent of the photographer