It has been a tough few years for the organisers of one of the country's largest vintage car shows and things aren't getting any easier.
Having heard amazing things about this annual show organised by the Kilbroney Vintage Show Committee and Newry Lions Club, I visited the event in June 2017 and was somewhat taken aback at the sight of 1,500 vintage vehicles alongside live music and children's entertainment.
From humble beginnings back in 1985 when a show was organised to celebrate the centenary of the motor car, little did those involved back then know that what was set to be a one-off show, would become be one of the biggest and most anticipated vintage shows of the annual calendar.
Not only does the show attract vintage cars, motorcycles, tractors, commercial vehicles and stationary engines from all four corners of the Emerald Isle into Kilbroney Park, Rostrevor, but entrants cross the pond from mainland UK as well which is testament to the efforts of the organising committee.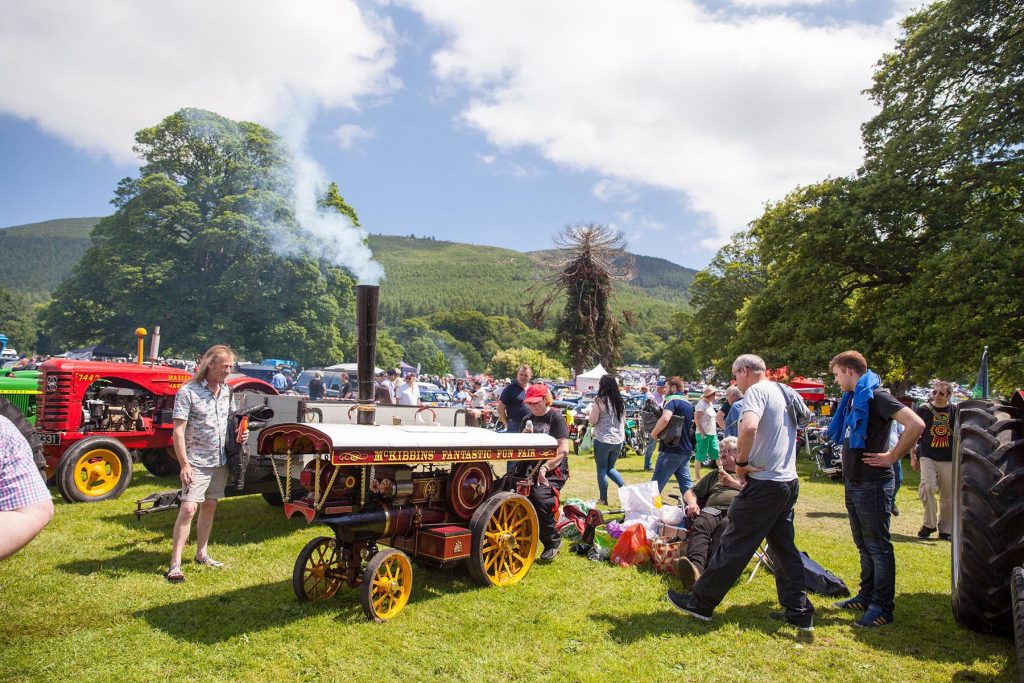 However, things changed in 2019 when our unpredictable weather forced postponement of the event from summer-time until September, due to the terrain being much too wet to host such an event without destroying the landscape in what was meant to be the better months.
Then, as with almost every event in 2020, organisers were forced to close the gates and abandon the event due to the Covid-19 pandemic.
The announcement of a vaccination rollout gave some hope for an event this year. But, with participant and spectator numbers at a level that the virus can only dream of spreading throughout, organisers have taken the tough but very sensible decision to cancel the 2021 event.
A statement from the show organisers on Facebook said, "We approached 2021 in the hope that this year The Kilbroney Vintage Show would be able to proceed.  However, despite our best hopes this year it is not to be. 
"Unfortunately, due to the ongoing situation with Covid-19 and social distancing measures expected to continue for some time it is not going to be possible to proceed with the event this year.
Show organisers continued, "With such large numbers of exhibitors and spectators expected we have no choice but to cancel the event. For now we hope everyone stays safe and while we are saddened that we cannot proceed this year we look forward to brighter days ahead. We hope to see everyone in 2022."
Here's hoping that summer 2022 will indeed see some return to normality, but more importantly the return of the best vintage car show on our shores.
Words & Photos: GRAHAM BAALHAM-CURRY
images must not be used in any way without prior written consent of the photographer