Northern Ireland's Drew Wylie has been involved in motorsport for almost 60 years. He's successful in business, a champion competitor, a renowned manager of some of motorsport's headline stars, plus he owns the immaculate Samba that graces these pages. We found out a little bit more…
Wylie's love of motorsport started almost 60 years ago after his father bought a kart for him and his older brother. That was back in the early '60s when Drew was about eight years old and living at home on the family farm. It was enough to spark his interest and kick-started a lifelong passion for anything with an engine on wheels.
"When I was a bit older, I started going to local events such as sprints and hill climbs," Wylie said. "I joined the Belfast, Bangor and Ards Motor Club. They organised different types of events including hill climbs and autotests so I bought a MkI Escort. That was the start of the road to hell!"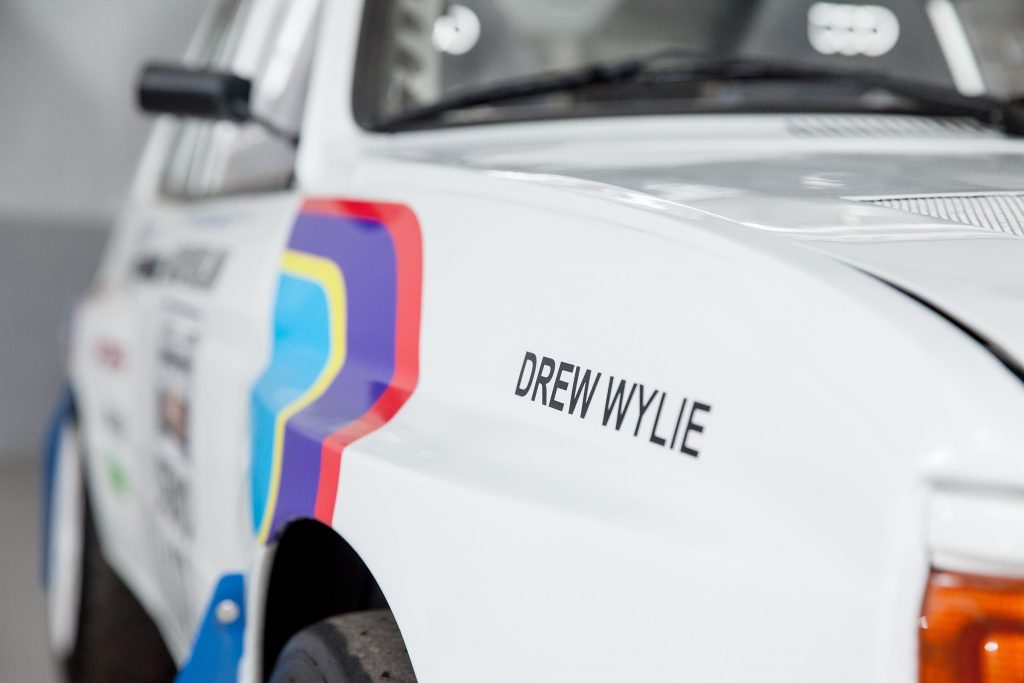 Wylie used his Escort at a number of speed events, and even rallycross at Kirkistown Race Circuit, but later switched his attention to karting after getting married.
"I raced with Colin Turkington's father, Trevor, and entered both the road and circuit karting championships. I remember taking part in races around the streets of Newtownards and Carrickfergus. And I won the road championship about 40 years ago!"
Eventually, he decided to go rallying again, initially with a Scirocco that proved to be challenging.
"It was a disaster of a car!" Wylie recalled. "I entered a couple of night navigations with Bobby Willis before going to the Circuit of Ireland on its golden anniversary year. The steering rack mountings came loose on the way to the start so I didn't even get to the first stage!"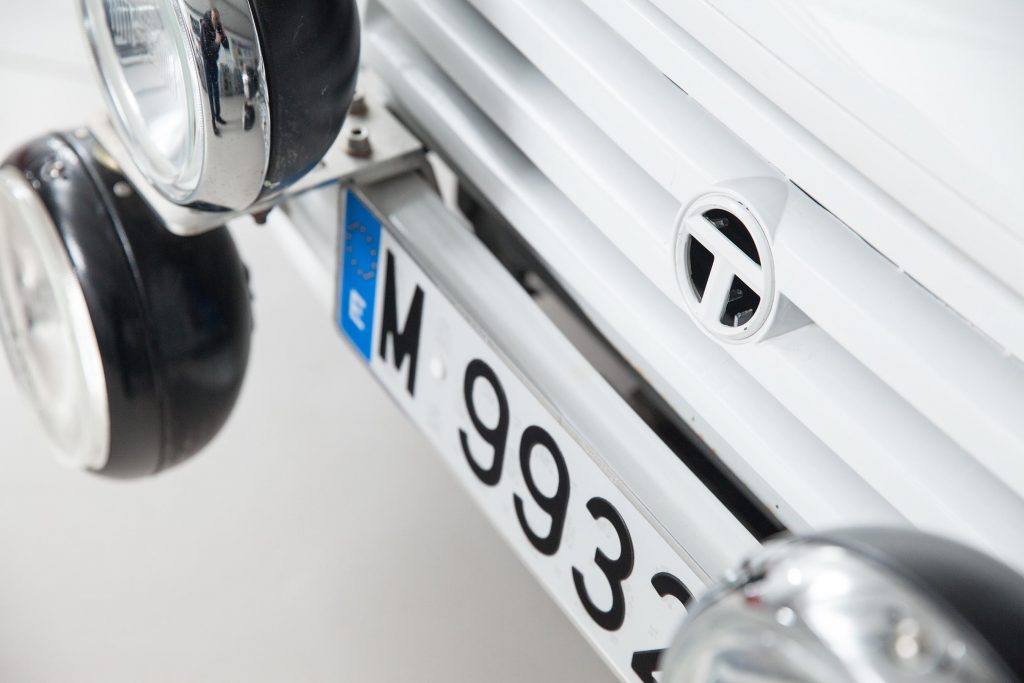 After that happened, Wylie decided to sell the car. He got in touch with Des O'Dell who pointed me towards a Talbot Samba.
"A guy called Ernie Larton at LAD Motorsport used to build them," Wylie revealed. "He was based near Blackpool and was just finishing what could be described as an '80 per cent' Group B car. It weighed about 800kgs, had 13″ wheels with bigger brakes and was a rocket ship compared to anything else that was about!"
Wylie gelled with the car instantly and went on to set some very impressive stage times, even managing to win the 'up to 1600cc' category in the Irish Tarmac Championship. However, one of his most memorable moments was at the Manx Rally during the mid '80s where he was able to mix it with some of rallying's most famous drivers.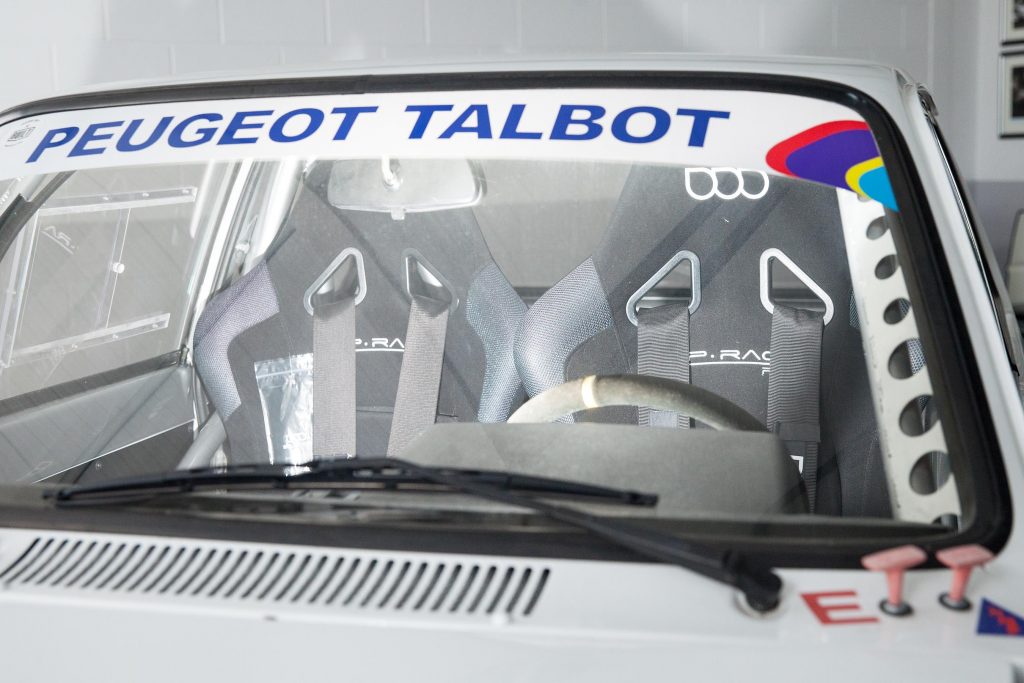 "Back then it was like a who's who of rallying," Wylie recalled. "We were inside the top 10 overall with the likes of Stig Blomqvist, Jimmy McRae, Ari Vatanen, Michele Mouton, Russell Brookes and others around us. The wee car was fit to do wonderful things – it was so nimble and I knew the island reasonably well back then but the problem was it wouldn't last the distance unless you drove it with a great deal of care."
Wylie eventually took a few years out of motorsport to focus on work and raising his family. But by the early '90s, the motorsport itch was becoming unbearable and he made a return to action in the historic category.
"I had a Hillman Imp, then an MGB, followed by a better MGB, then a Lotus Elan followed by a better Lotus Elan!" Wylie said.
Some years later, he switched to an Escort and loved it so much that he has rallied a Blue Oval of various guises since 2007. However, it's his most recent Escort – which was built from a shell purchased on eBay – that has given him the most pleasure.
"Stephen Wishart installed the roll cage, Sherwood supplied the engine and it has a fully-floating axle from Phil Squires. It was built into a gem of a car. It's the sort of car you want when you're 30 but couldn't afford…and you get it when you're over 50 but can't drive it!"
Wylie has used his Escort to win the Northern Ireland Historic Championship four times and is really enjoying the camaraderie that the historic category is renowned for.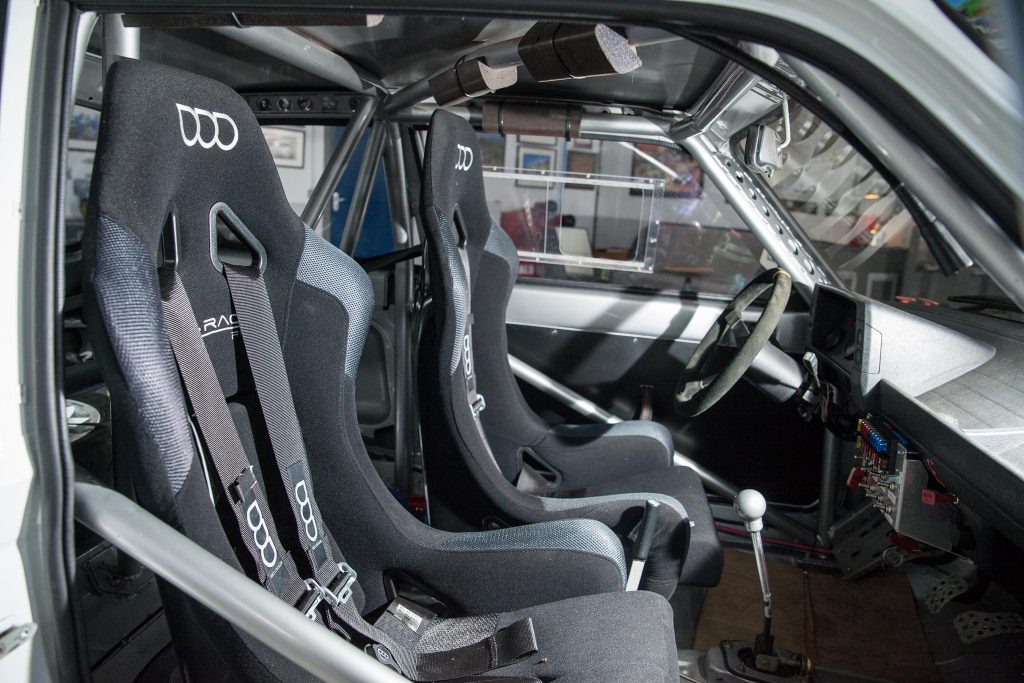 "We've had the best fun with that car. We have a few enthusiastic guys involved with our team – people like Harry Stinson, Graham McNamara as well as Gary and Lewis Dunlop. It's recreation, camaraderie and it's fun. We all help one another. If I'm stuck for a gearbox, I know I could ask another competitor for one. And if someone asked me, they'd get it."
"The pace in the Historic category is incredible," he added. "Recently, in Killarney, the competitors in full, proper historic cars were going as quickly as the modified cars. And it's nice to be able to go to the likes of the Isle of Man and do the exact same stages that were used years ago in a MkII Escort running the same spec that they were back then."
So just where does the immaculate Samba you are viewing images of throughout this article fit into Wylie's plans?
"I always had a hankering after another Samba because I had so much success in my old car", he said, "it did things that people didn't expect it to be able to do. I was beating two-litre cars back then."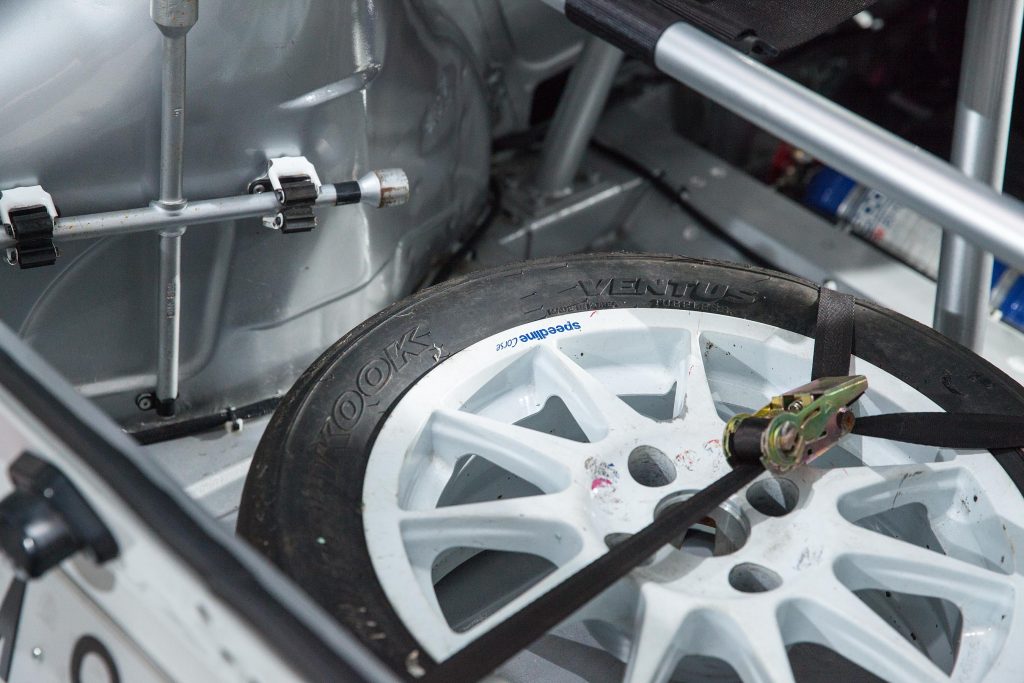 "So my 60th birthday was coming up and I saw this car advertised for sale on the internet. It was in the north of Spain and was a rolling shell with a box of bits that had to be put together. He had it for sale for a couple of months so I decided to treat myself!"
"I told the seller I wasn't interested in the car as a rolling shell and asked how much it would cost to build it. To cut a long story short, we came to an agreement, signed a contract and the deal was done."
"The exchange rate was good at that time so it was a good deal. The car was supposed to be finished in six months but in the end, it took him a year. Then it was transported home and now it's in my workshop!"
Wylie's Samba isn't a full Group B specification car but it's not far away from the original spec.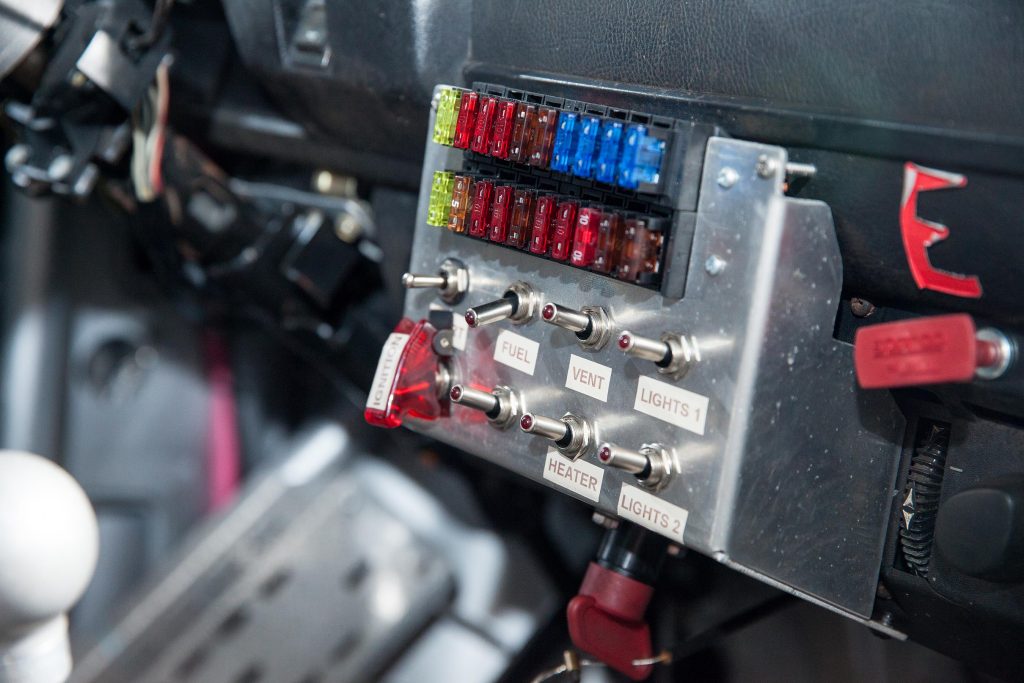 "The main differences are it has slightly bigger wheels to accommodate bigger brakes and the wheels are 4-stud instead of 3-stud," he said, "but it was built from a genuine Rallye shell and has a brand new body kit. The engine was rebuilt with lightened crankshaft and flywheel plus it has a synchro close ratio gearbox with limited slip differential."
"The safety equipment, wiring loom and suspension are all brand new. To be honest, all we do is stand and look at it in the workshop. I don't want to take it out and damage it!"
The Samba's only outing was as part of a Slowly Sideways demonstration run in Lurgan Park a couple of years ago. Wylie didn't even drive it on that occasion but he enjoys admiring the car in his workshop and reminiscing about those competitive days in his first Samba.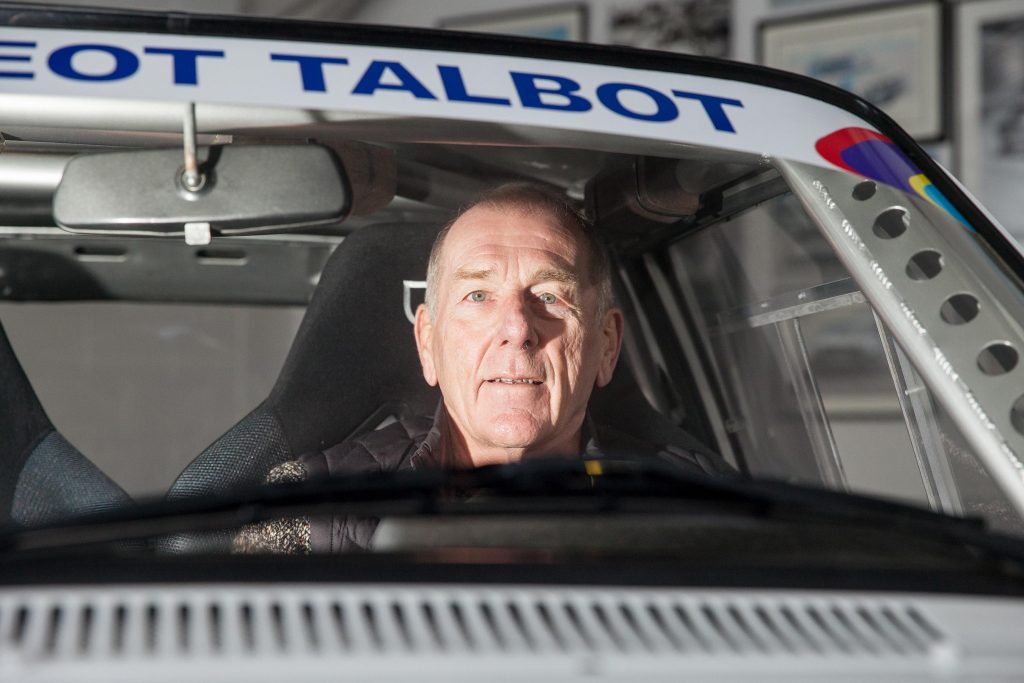 "Strangely enough, I sold the car at one point and then bought it back again," he revealed. "I was helping Mark Butler of Historic Motorsport Ltd source some cars and when he came over to Northern Ireland to collect them, he saw my Samba and liked it."
"Around the same time, my wife was thinking of changing her car so I told him what she was looking for. About a month later, he said he'd found a nice car and he offered me a lot more for taking her car in part-exchange compared to the local dealers, plus he offered me more than what I paid for my Samba. So he brought the car over and took the Samba and my wife's car away."
"Then I saw the Samba up for auction at Coys! It didn't make its reserve and a few months later, Mark called me to ask if I would be interested in buying it back. I told him I'd buy it but I'd only pay what I gave for it originally. About a week later, he called again and agreed the deal so I bought it back!"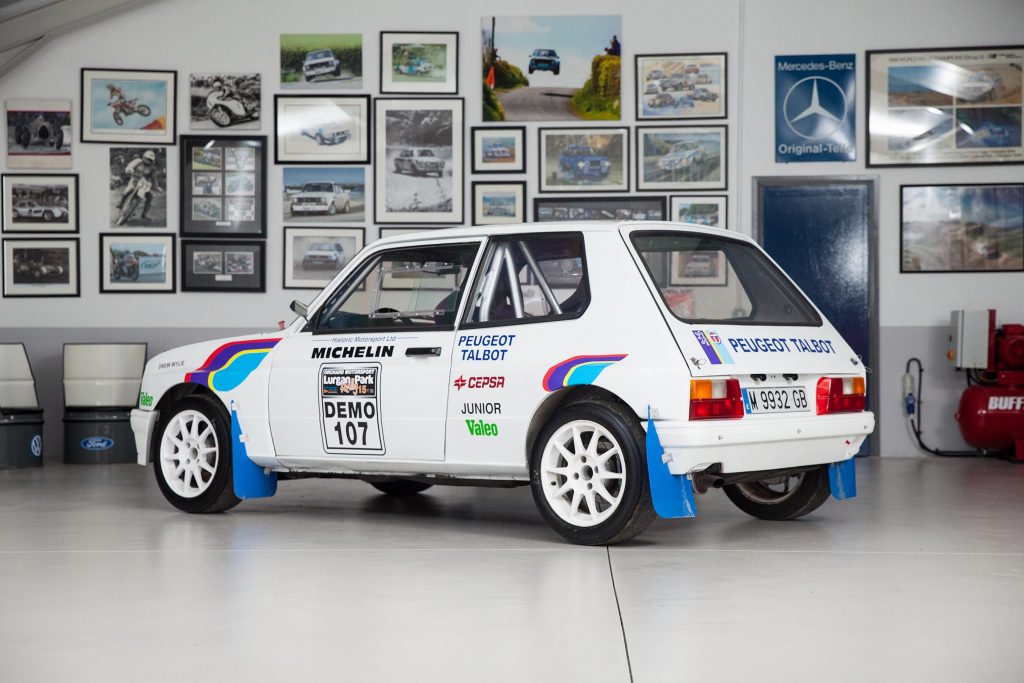 Wylie has enjoyed an interesting a varied life in the world of motorsport and is still very much in the thick of action. He's not ready to hang up his helmet and is still working on a number of projects which promise to deliver more thrills.
"For me, motorsport has been my recreation and hobby and fun," he said. "The camaraderie and friendship are just fantastic plus we have people at every level on both two wheels and four. I'm bursting with pride for a country the size of ours to have so many people involved in the top end of the sport."
Words: JONATHAN MACDONALD/PaceNotes Rally Mag | Photos: GRAHAM BAALHAM-CURRY
images must not be used in any way without prior written consent of the photographer