Kirkistown Racing Circuit is situated on the outskirts of Portavogie on the Newtownard's Peninsula and has been a breeding ground for some of Northern Ireland's most successful driving exports, both on two wheels and four.
It is one of very few, if not the only club-owned and operated circuits on the British Isles and it has seen some changes in recent days, the most important of which is a new circuit manager. A man who is no stranger to the 500 Motor Racing Club of Ireland venue, which was once an RAF air base.
In a statement posted to the motor club's website, 500 MRCI Chairman, Paul McMorran said, "Following a unanimous decision at its January meeting, the 500 MRCI Council is very pleased to announce the appointment of Donal O'Neill as Circuit Manager, Kirkistown."
"From 17 January 2022 Donal will take overall responsibility for the management and development of events, infrastructure and communications at Kirkistown. Reporting to the Council and working closely with its members, he will play a central role in shaping and implementing a business strategy for the circuit and Club."
"Current circuit staff led by Richard Young (who also continues as Club Secretary) will report to Donal.
"Donal is already well-known to many within Irish motorsport," continued Paul, "As 500 MRCI Council member since 1985, Chairman from 1997 to 2007, and PR officer since 2015. Fewer might remember his 'bike racing win at Kirkistown in 1981 on a Yamaha TZ750, leading to success over many years in Formula Vee, Formula Ford and Saloons.
"Donal is a very capable team-player with decades of experience in club motorsport and local business, uniquely-qualified for a position of crucial importance to the Club. His appointment marks the beginning of a new era for 500 MRCI, with new challenges and great opportunities.
"Please join me and the Council in supporting Donal and the Kirkistown team at an exciting time for our favourite circuit."
"Although I have been around Kirkistown for over 35 years, managing this ship (HMS Corncrake, officially), is a whole new challenge," Donal O'Neill stated on taking up his new post.
"I want to help develop the circuit, its activities and the club, in some cases, in directions that have not been explored before. We are part of the community at our end of the Peninsula and I have that strongly in mind.
"We have a facility that can be used for activities that do not include combustion engines. Having said that, we have the fastest non-road circuit in Ireland and we provide great and spectacular racing, both for motorbikes and cars.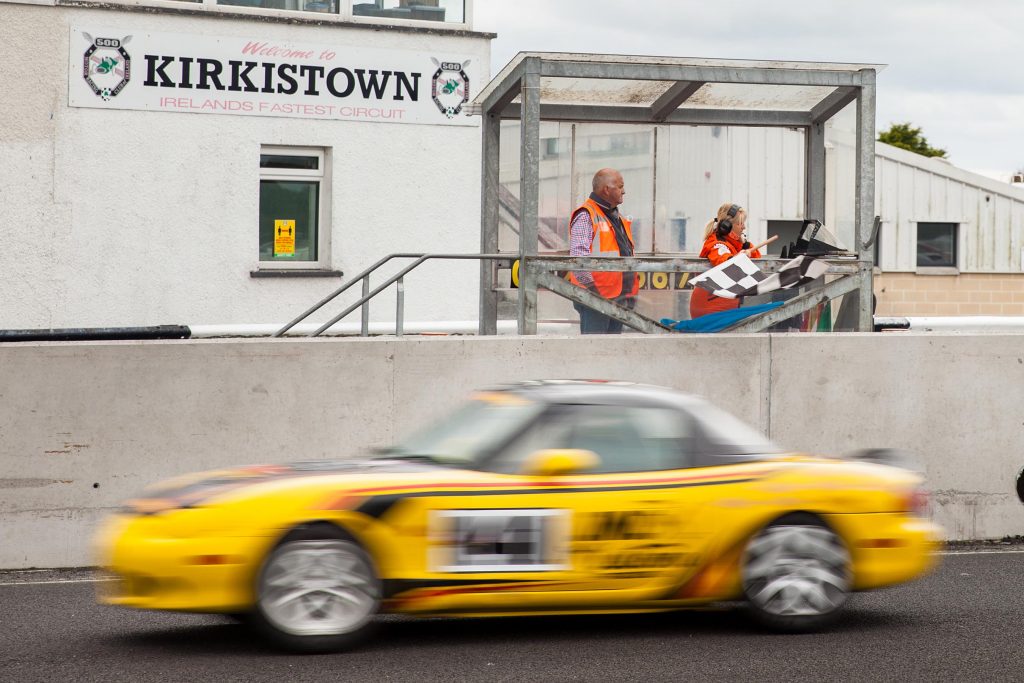 The Nutts Corner native continued, "We intend to attract the fastest and most interesting classes to our facility and to help develop local racing talent to add to the many international motor sporting ambassadors that Northern Ireland already has.
"We have to move with the times and in a manner in keeping with modern society's expectations. In 2021 we planted 13,500 trees within our boundaries. We will continue to be an ecologically responsible business."
Photos: GRAHAM BAALHAM-CURRY
[Images must not be used in any way without prior written consent of the photographer]