Nashville, Tennessee is somewhere I have a strong connection with, despite having never been to this part of the world. Yet my connection strengthened today, Thursday 28 of October, 2021 in Carrickfergus of all places.
Let me explain…  
My strongest connection to Tennessee is to that of the music for which it is most famous for, good ole country. Whilst listening to some of the greatest and deepest classics ever to come out of this state, I would also be partial to another export from Tennessee, Jack Daniels Whisky.
My latest connection may have travelled to Northern Ireland from Tennessee, but it is actually in fact an export from Japan that has found its way to County Antrim temporarily.
Owned by Lane Motor Museum, this KEI car is something of an oddity on these shores. Back in the land of the rising sun, despite having four wheels and a roof, it is actually registered as a bike.
KEI cars are cars that fit within certain dimensions and engine sizes. They are roughly about the size of the classic British Mini and have an engine no bigger than 660 CC.
A KEI car allows you to have certain tax breaks in Japan, so you can buy the car without having to prove that you have a parking space for it. For a lot of people who live in apartments, and that don't have a parking space, they really are the only option they have.
So what on earth is a car from Japan, that is owned by a museum in America, doing on the outskirts of Belfast? 
Well, now is the time to introduce Jim Magill. Who, some would say is another oddity in Northern Ireland.
To many, myself included, Jim is nothing more than an eccentric petrol-head who travels the world in cars. Mostly 90's Fiat Panda's, but more often than not, unique cars that he has sourced for the ever expanding Lane Motor Museum.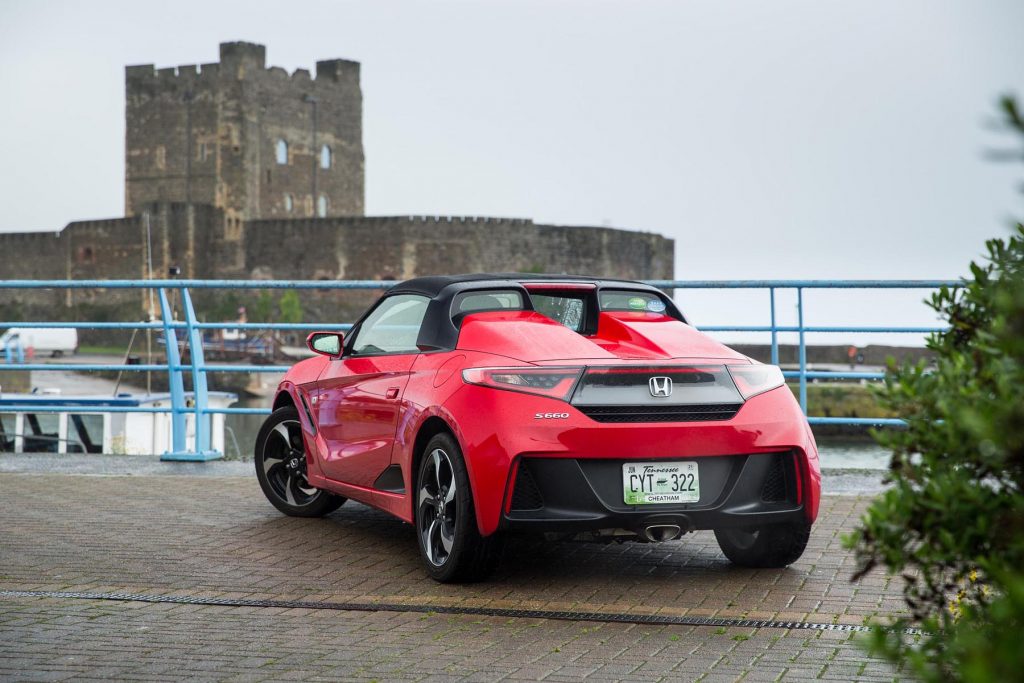 I have known Jim for almost two decades now, as I have followed his Fiat Panda antics via the internet, almost since the World Wide Web became a household thing, but more accurately on what was then the ReallyMeanSounds forum.
In more recent years, the Carrickfergus native has become a household name on Twitter, just search #WeirdCarTwitter or #AutoShiteInfluencer to see for yourself.
Aside all of this and likely having rubbed shoulders at various car events over the years, we have never formally met. We chat online often, I'm usually asking for imagery of whatever Jim is driving, should it be brought to NI. But it was great to finally shake hands over a brew and an odd car.
Jim explains how it all started, "We bought a Fiat Panda for spares, but it was too good to break-up for parts. We had bought it off a little old lady in Ballymena who asked us for reassurance that we would look after it as she had owned it all her days. At the time, I was only buying the car for its wiper motor but when we knew that we couldn't break it, we decided to do something fun with it.
"We drove it to Morocco as a fundraiser for the NI Hospice, and it broke down every day. Alan [Jim's Husband], got kidnapped by the Touareg, although this is just a running joke as it wasn't really the Touareg. But we did get chased by drug dealers and it all made a nice story, so we wrote an article for a magazine in the UK who then sold it to a magazine and America."
Jim continued, "The Americans then went crazy for it and asked if we could bring the car over to their next Italian car show that was in Detroit. We learnt how to export cars to the States based on this and we met a guy who owned a motor museum. The rest as they say, is history."
On bringing their Fiat Panda to Detroit, Jim and Alan became probably the only international members of the American Fiat scene. A scene which they are still part of today, thanks in part to their lionhearted efforts at keeping old Fiat Panda's alive, but also thanks to the connection made with Jeff Lane, who owns the Lane Motor Museum in Nashville, Tennessee.
Figuring that this Northern Ireland eccentric would be the perfect candidate at sourcing unique cars for his collection, Jeff Lane has, over the years, assigned Jim the task of finding, buying and shipping out various rare cars that have almost always never been available on the US car market to buy, when new.
"The first one that Jeff asked for was one that we owned. And believe it or not, it was actually in the States at the time. This late 90's Fiat Multipla was our own personal car that we had taken over and driven across America," Jim explained. "Because it was a weird looking car, we wanted to take it to as many alien looking places as possible. So we took it to Mars, in Pennsylvania, as well as Nasa, at Cape Canaveral, among other things that we done with the car during our time there."
This exact car, which spent most of its early days tootling around Carrickfergus and nipping to Tesco's for the weekly shop, has most recently received over 1-million YouTube views after being reviewed by a popular American motoring enthusiast. After the Multipla was slotted into the museum, Jim then sent out an old Fiat Panda 4×4 which he owned, but hadn't been using.
Since then a Renault Clio V6, which was an original Charles Hurst sales car; a Renault Avantime, which came from a private seller in Coleraine; a Citroen C6, which was sourced in Amsterdam; a Volkswagen XL1, which came from a Volkswagen dealer in Germany; and a Smart Brabus Roadster among some others that have probably been forgotten about, have been added to the museum thanks to Jim.
On meeting Jim at a damp Carrickfergus Castle, I was afforded the chance to photograph and drive this aforementioned Honda S660 KEI car. Despite not sourcing this car himself, as it was ordered new in Japan by Jeff Lane himself, Jim has been looking after the vehicles European Adventures.
"The car was sent to Amsterdam to attend a show," said the Carrick native, "I have never actually established what show it was, but my adventures with this car started in the Netherlands. Due to Covid the event was cancelled and I was tasked to retrieve the car from storage and bring it back to the UK.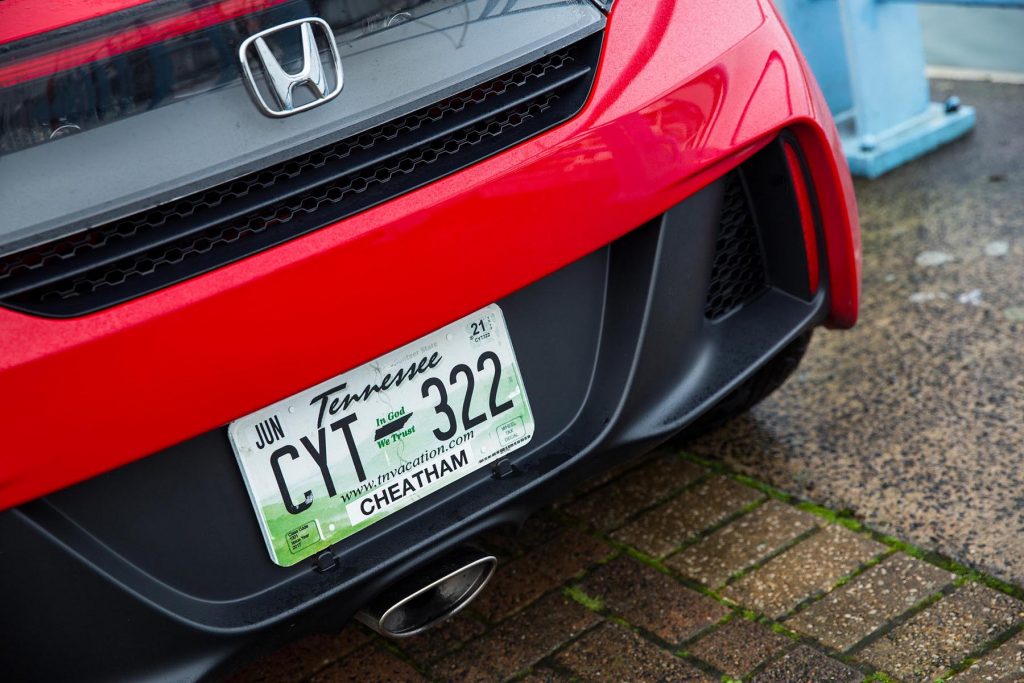 "We decided to make the most of a tiny little window towards the end of last summer when restrictions eased across Europe slightly, to go and collect the Honda. Having lifted the car in Amsterdam, I headed off to Slovakia, before entering Poland. I took the car from Warsaw up to Gdansk, before heading off to Luxembourg and then Paris.
Jim continued, "Traversing France, we got the ferry from Cherbourg into Ireland. Because I thought, why not?"
Jim's reasoning was that it was a fun car and one that he was only going to have for a very short space of time. A year later and it is still here, being driven around County Antrim by yours truly.
The pocket sized Honda is firmly sprung, handling the country roads above Carrickfergus much better than I expected. Despite not having much room to even breath inside the cabin, the seats are incredibly supportive and comfortable. There is no visible infotainment around the dashboard because there is physically no room. Instead, a radio is controlled via the multifunction steering wheel. 
Outside of this, there is a cute sounding dump valve fitted to the 63HP turbocharged engine that quietly whooshes just behind your ear, providing the perfect accompaniment for a spirited drive. As spirited as the car and driver may be, you are never going anywhere in anything close to a hurry, as the rear-engined, 6-speed manual equipped Honda is anything but fast.
That said, wherever you go, will most definitely be with a smile in this fun-sized package.
With something in the region of 32,000 S660's sold solely in Japan, production ceases next year for good, so I really must take this opportunity to thank Jim for his time and the opportunity to drive this unique car which I will likely never see, nor drive, again.
Keep eyes on social media for Jim's next adventure which, in conjunction with Toyota GB, he will be taking a 27-year-old Toyota Carina to as many places sharing the name Carina.
Jim's idea is to stay in the Carina Hotel in Gdansk, have coffee in Cafe Carina in Vienna, and to get his passport stamped at the Carina Passport Office in Bosnia.
Jim's husband, Alan, on the other hand thinks that they should visit Carina's Bridal Wear in Bath, or Carina Drive in Woking. Expect the adventure to fall somewhere between these polar opposites.
Words and Photos: GRAHAM BAALHAM-CURRY
[Images must not be used in any way without prior written consent of the photographer]