As part of this year's summer festival organised by the Donaghadee Community Development Association the picturesque County Down town came alive on Friday 28th July, 2023.
With the Morris Minor Owners Club NI Branch being tasked with the running of this relaxed evening, cars arrived hours in advance of its start time, ensuring they secured a prime position on the towns pier which has remained famous recently thanks to the filming of the crime drama TV series, Hope Street.
A great selection of cars ranged from 1920's Austin's to a 1993 Toyota Celica convertible. It was the latter that made me feel old, as despite being relatively new in the grand scheme of what was on display, it is now a classic.
A few highlights for me include a black Ford Fiesta XR2 as well as a red Lancia Delta that caught my eye for being right-hand-drive as I am almost certain this rally icon was only ever available in left-hand-drive.
A two-tone brown Austin 12/4 fascinated me as to how a car from 1929 has survived the test of time, never mind the second world war. It is truly fantastic to see such vehicles being used, enjoyed and accessible to the public via events like these.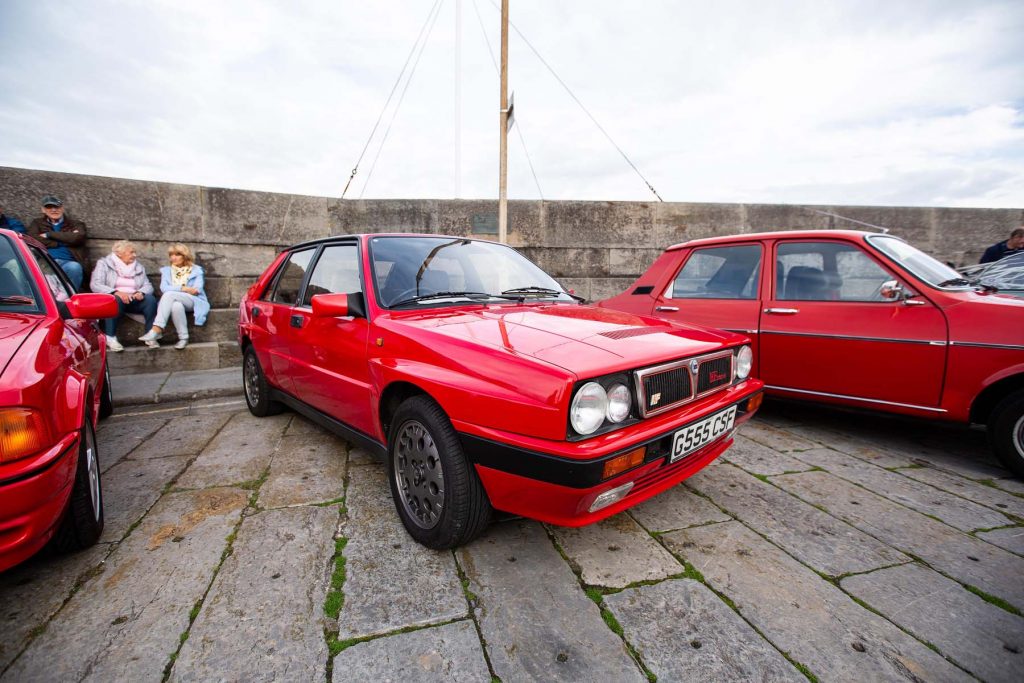 Given the organising club, an abundance of Morris Minors was on display as you'd expect, and they were joined by a large contingent of Mini's and MG's of various generations. One last survivor worth mentioning was the 1976 Renault 12 TS, it was a beauty.
John Caldwell, Honorary Secretary of Donaghadee Community Development Association said, "This event is a regular feature in our Donaghadee Summer Festival programme and has been growing steadily in popularity with both participants and spectators.
"We are delighted to see this and very much enjoy working with MMOC to bring so many classic vehicles into the town. Our iconic harbour is a perfect setting for the event, but such is its popularity we may need to consider an alternative venue."
Morris Minor Owner's Club NI Chairman, Susan Shepherd said, "In response to such a popular yearly event, the Morris Minor Owners Club NI, agreed to take on the running of the Classic Cars on the Pier as part of the Donaghadee annual festival.
"Due to previous hiccups and the event always being oversubscribed this was a pre-book only event, with parking directly on the pier. This seems to have worked and it turned out to be a very well supported event with over 50 cars present on the only warm and dry day of the week."
Susan continued, "The Mayor of Ards and North Down, Councillor Jennifer Gilmour welcomed us all to Donaghadee and actress, Rachael Tucker even sat in some of the cars. It was a wonderful showcase event for Donaghadee and caused great excitement with the American tourists from a cruise ship.
"We raised approximately £260 pounds for RNLI and the Sir Samuel Kelly lifeboat restoration fund which will be presented later. The Sir Samuel Kelly opened for the evening and tours were appreciated by those who went. Pier36 also supported the event by offering a special meal option for participants.
"Hopefully all goes well for next year as this was a great evening of friendship, chat and craic from all."
For more info on Donaghadee, and events within the town, visit www.visitdonaghadee.com
Words and Photos: GRAHAM BAALHAM-CURRY
[Images must not be used in any way without prior written consent of the photographer]