Citroën Berlingo Van has taken top spot for 2021, in the highly competitive 'F1' Compact Van segment, highlighting it as the van of choice for fleet and local business operators alike. Over 12,000 Berlingo Vans were registered in 2021 – contributing to 10.9% year-on-year sales growth and 7.0% market share for the Citroën brand in the UK LCV market – according to the SMMT.
This final achievement rounds off a busy year for Berlingo Van, a year that saw the introduction of ë-Berlingo Van Electric as well as a wealth of additional accolades from key LCV media titles.
Both Citroën ë-Berlingo Van Electric and Berlingo Van are available in Panel Van form, with two body lengths, and as a Crew Van with the latter offering two rows of seating for up to five individuals. The different body styles, coupled with up to four different trim levels, ensures there is a Berlingo Van to suit everyone's business needs.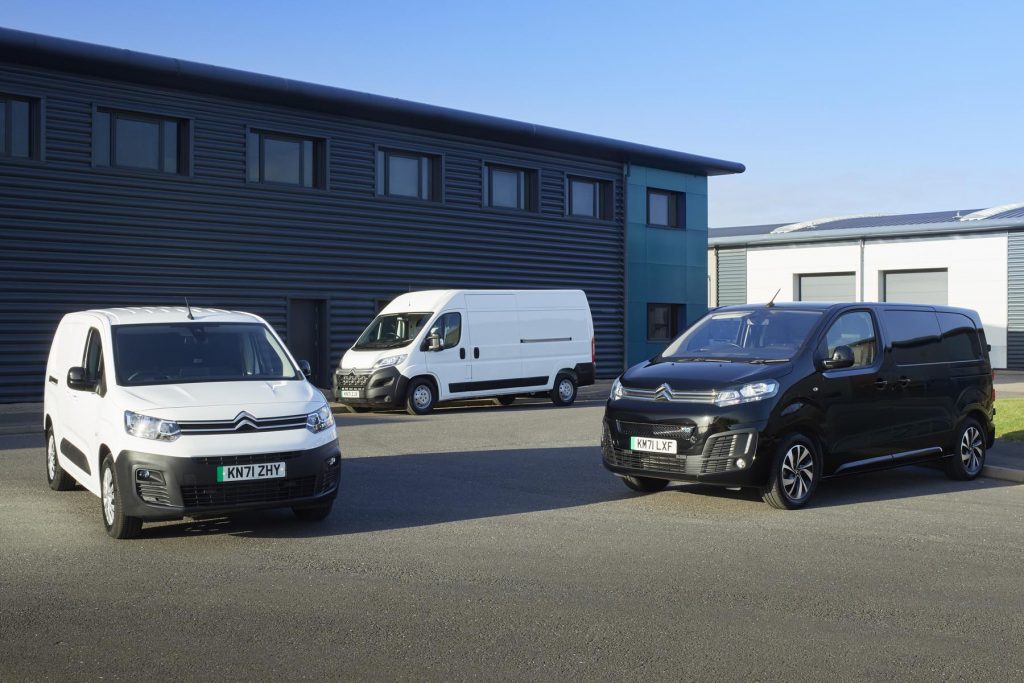 The zero-emissions Citroën ë-Berlingo Van Electric features a 50kWh battery connected to a 100kW (136hp) electric motor with up to 260Nm of torque. From a single charge, new ë-Berlingo Van Electric has a range of up to 171 miles under WLTP testing. Ideal for both fleet and SME business users, ë-Berlingo Van Electric also supports up to 100kW rapid charging – with a 0-80% charge taking just 30 minutes.
New ë-Berlingo Van Electric and Berlingo Van are available in sizes 'M' and 'XL', with Medium models measuring 4.4m long, and XL variants coming in at 4.75m long. All versions are 1.90m high and – thanks to a specially adapted power steering system – have an agile turning circle of just 10.8m (with the exception of the XL Crew Van, which has an increased turning circle of 11.4m).
Load volumes in Panel Van 'M' versions range from 3.3m3 to 3.9m3 – with the EXTENSO® seat folded, while the 'XL' variant offers an increased available load volume of 3.8m3 to 4.4m3. 'M' variants can carry loads of up to 3.09m in length and have a maximum payload of 1000kg, while the longer 'XL' model offers a 3.44m maximum load length with the EXTENSO® seat folded down, and a maximum payload of 974kg.
Since receiving the International Van of the Year accolade in late 2018, Berlingo Van has continued to receive a wealth of accolades, with 2021 being no exception. Key awards last year included ë-Berlingo Van Electric receiving 'Electric Van of the Year' from What Van? as well as 'Van of the Year' from What Car? Vans. Company Van Today recognised Berlingo Van as their 'Best Light Van' in 2021, whilst Driving Electric awarded the vehicle their 'Best Small Electric Van' award.