It's hard to believe that the Mini Hatch is now in its twentieth year of production, highlighting the fact that its popularity is not likely to slip away anytime soon.
During a BMW drive day in England quite some time ago, I got the chance to experience a Mini Cooper and, having previously had one in the family, I was keen to see what the latest model offers.
The mini range is kept very simple with just two engines available. Both petrol and both turbocharged, adding that perfect punch to what is regarded as being one of the best handling compact cars on the market.
A trio of three-door Mini Hatch models start from £16,195 with the 'Mini One' which is available in just one trim level. Known as the 'Classic' it is equipped with a 1.5-litre, 3-cylinder engine producing an adequate 102hp and sees a top speed of 120mph with a sprint to 62mph achievable in just over 10 seconds.
Being the entry-level model, this car features 15-inch steel wheels, cloth upholstery, air conditioning, Bluetooth hands-free with USB audio, rear and front passenger ISOFIX, DAB radio, LED front and rear lighting, auto start/stop function, automatic headlight activation and electric windows.
The 'Mini Cooper' as tested, starts from £17,635 and features the same 1.5-litre engine as before, but this time with 136hp helping it to 62mph in a sporting 8 seconds with top speed of a 130mph.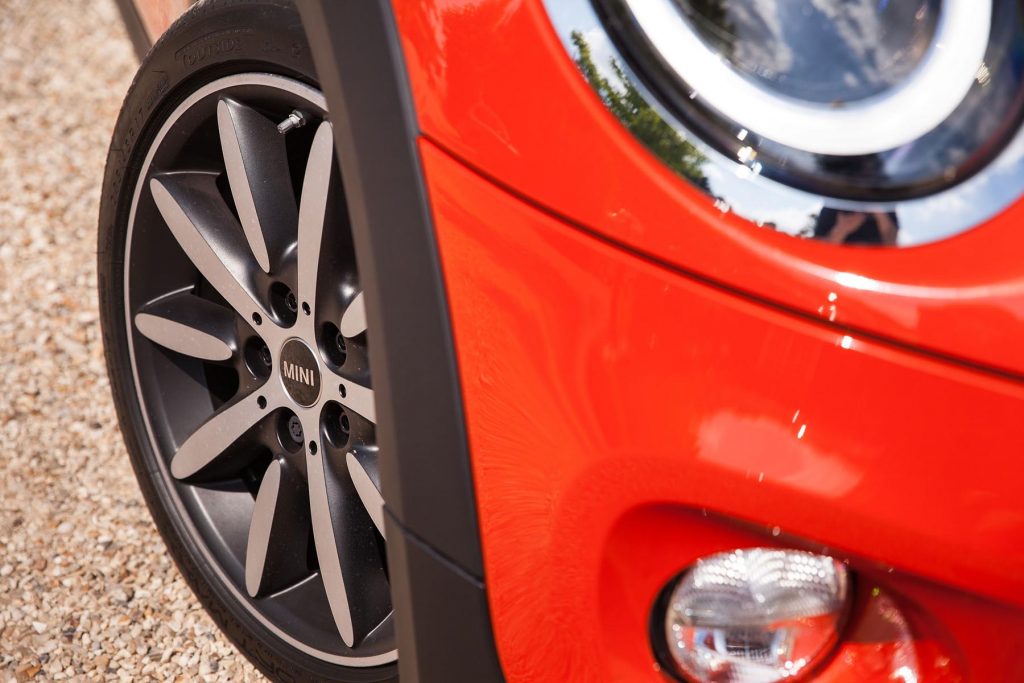 Available in three trim levels the 'Classic' receives 15-inch alloy wheels whilst the 'Sport', priced from £20,235 adds 17-inch John Cooper Works alloy wheels, John Cooper Works aerodynamic kit, John Cooper Works spoiler, John Cooper Works sports seats with sports leather steering wheel, cruise control with brake function and performance control.
An 'Exclusive' trim starts from the same price of £20,235 and adds a touch of class with chrome detailing on the exterior and interior, and despite the removal of the John Cooper Works sports interior, the 'Mini Yours' leather interior offers on abundance of support while retaining the classy appeal.
For not a lot more money, priced from £20,925, you can get yourself a 'Mini Cooper S' in 'Classic' trim which features a 2-litre, four-cylinder engine producing 192hp, enabling a dash to 62mph in an impressive 6.8 seconds, before reaching a top speed of 146mph.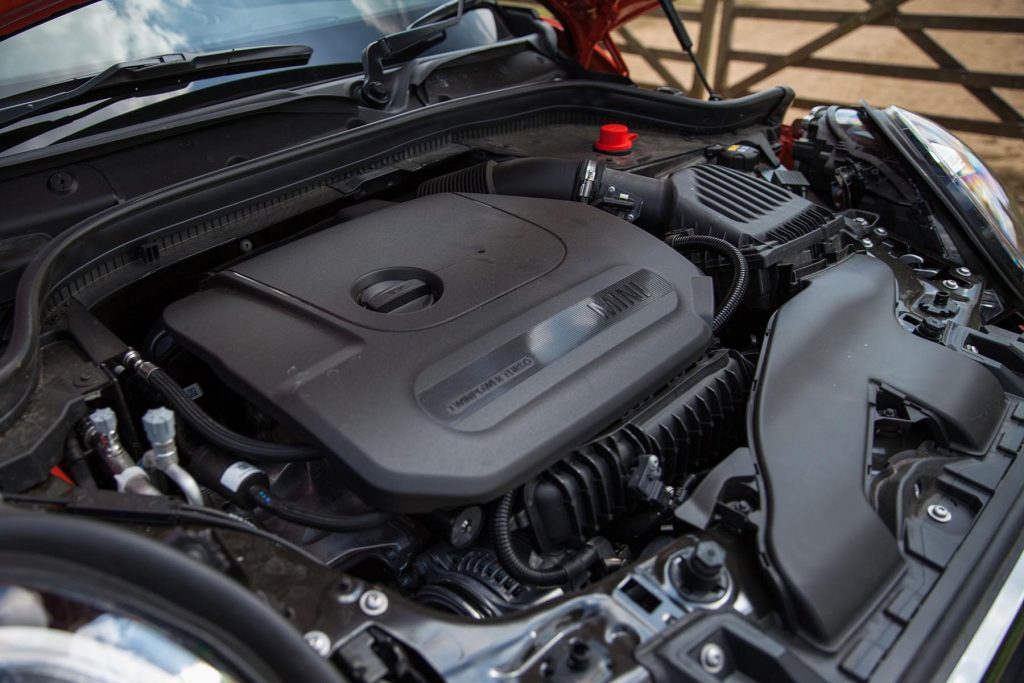 16-inch alloy wheels feature on this model alongside cloth upholstered sports seats, and a sports leather steering wheel.
The 'Sport' and 'Exclusive' models are both priced from £23,675 and come with the exact features as the Cooper in these trim levels. All models come as standard with 6-speed manual gearbox, with the option of a 7-speed dual-clutch automatic 'box across the full range.
As with everything from the BMW stable, an abundance of standard equipment isn't something that comes naturally, and as such, expect to spend more than a few thousand pounds extra to create a like-for-like trim to some rivals. 
This model tested, with a few optional packs added to it spec, will set you back in the region of £24,000. Which is quite a lot, for a small car.
For as long as I can remember however, buying a Mini was always about the customisation and options allowing you to create the car that you wished for, rather than buying the same thing off the shelf that everyone else has.
As much as I like the simple life, where you buy x y or z, the vast majority of buyers will enjoy the choice of a full alphabet.
For me, small cars have a huge attraction thanks to their sheer practicality when living life around town. The Mini Cooper pictured however, adds to the attraction thanks to its punchy engine and optional adaptive suspension.
It's a firm ride, yes, and road noise is prominent, though the sheer agility far outweighs any criticism. It really does drive amazingly, and I'm rather fond of the grey cloth with half black leather upholstery inside this model.
It's also good to see features such as the toggle switches within the dash retained, as they were a funky feature when first seen and now one of those toggles is used to start and stop your engine.
A recently released three-door Mini Electric starts from £29,900 whilst other Minis available include a plug-in hybrid, a five-door hatch, a convertible, an estate (aka Clubman), a rugged estate (aka Countryman) and finally, a performance based John Cooper Works model.
Mini offer a three-year, unlimited mileage warranty.
Fact File for model tested
Make : Mini
Model : Cooper
Trim : Classic
Engine : 1.5-litre turbocharged petrol
Gearbox : 6-speed manual
Cost : £24,000
Words & Photos: GRAHAM BAALHAM-CURRY
images must not be used in any way without prior written consent of the photographer