Clear blue skies over Antrim were a welcome site to many who had dug their pride and joy out of hibernation for an inaugural charity event at McMillan Specialist Cars.
For almost 18-months, petrolheads have not been able to meet face-to-face like they did on Sunday 30 May, when hoards descended upon Ireland's leading independent Porsche service specialist close to Junction One in Antrim for a casual 'Cars & Coffee' meet in conjunction with Driven NI to raise vital funds for Jigsaw Community Centre.
If this is the 'new normal' they have been talking about for a long time, it is one that is welcome as supercars rolled into the McMillan yard and we all admired the exposed carbon on a Lambo; the size of wing on a GT3 RS (and its cup holding ability – according to its owner). And a Nova transferred rubber to asphalt as part of the autotest demo across the road, providing the soundtrack to a perfect Sunday morning.
Motorsport was incredibly well represented on the day at world level, too, as Gus Greensmith's M-Sport Ford Fiesta World Rally Car, co-driven this year by Ballyclare man, Chris Patterson, traversed the Irish Sea to be on static display. This current breed of top level rally car has yet to make it into private ownership in Ireland, so this was a very rare chance for those not able to travel to you an event across the globe to see the car up close and personal.
If you have ever wondered who McMillan Specialist Cars are, or what they offer, here is a synopsis taken from their Facebook page to give you an idea of what all they offer.
Vehicle Sales:
We have a range of premium and luxury vehicles for sale with very competitive low rate finance options. Every vehicle we sell will be checked and prepared by our nationally renowned specialist technicians and come with a comprehensive warranty.
If we do not have the exact car you are looking for our highly experienced team will source the right vehicle for you.
Servicing – Your car's health check:
To maintain optimum performance and safety, your vehicle needs regular maintenance. We recommend an annual check to suit your needs. Only genuine Porsche and OEM parts are used. We service a range of makes with the same thoroughness and attention to detail.
Diagnostics – to identify problems:
Regular professional diagnostic checks will identify problems that are affecting your car's performance or may do in the future. Our state of the art computer diagnostic equipment allows us to help keep your engine in good shape.
Modifications – for better performance:
Cars may be modified to provide better fuel economy, greater power and deliver improved handling. Engine and suspension tuning can be carried out to suit your needs. Call us for more information on how we could help you.
Engine – Repairs and Rebuilds:
Normal driving creates wear and tear on your engine. Much is taken care of by regular servicing but sometimes it is necessary to rebuild the engine. When necessary we strip the engine, identify what needs carried out and discuss with you the best way forward – to suit your needs and keep costs to a minimum. While we specialise in Porsche, our experience is with a wide range of makes, so do call to see how we could help with your car.
Transmission – Repairs and Rebuilds:
Your transmission has to function well for the car to work well but can easily be overlooked. The engine electronic control unit (ECU) and Tiptronic ECU work together to maximise efficiency of the transmission, allowing it to be more reliable, more economical, and operate more smoothly. Porsche transmissions are generally trouble free but occasional faults can be diagnosed and repaired. We have been repairing Tiptronic transmissions since they were released.
Air Conditioning – DEFRA Approved
Air conditioning systems leak around 10–15% each year. Left untreated it means inefficient interior cooling and increased fuel consumption due to extra pressure on the compressor. Fungi and bacteria can also develop in air conditioning systems and cause allergic reactions. We recommend a check at least every two years.
Inspections – Pre-purchase inspections:
As service specialists with over 30 years Porsche experience, we are ideally qualified to give impartial and informed opinions on vehicles. We can carry out a comprehensive appraisal of the car's condition at the seller's location, including an Experian autocheck, ECU test, estimate value and test drive.
Motorsport – Preparation for events:
Our knowledge of setting up for taking part at different tracks, rallies and autotests comes with over 30 years of setting up and taking part. We carry out rally and race preparation and can supply parts and competition equipment. We take part in many events – if you see us say hello.
Driver Tuition – Tailored to suit:
We tailor tuition to suit your experience and needs. Keeping your car stable and balanced at all times, knowing the relationship between vehicle dynamics and driver input are among the factors that we can help you develop. Whether for day-to-day driving or for events, our driver techniques and tips will allow you to get more enjoyment from your driving.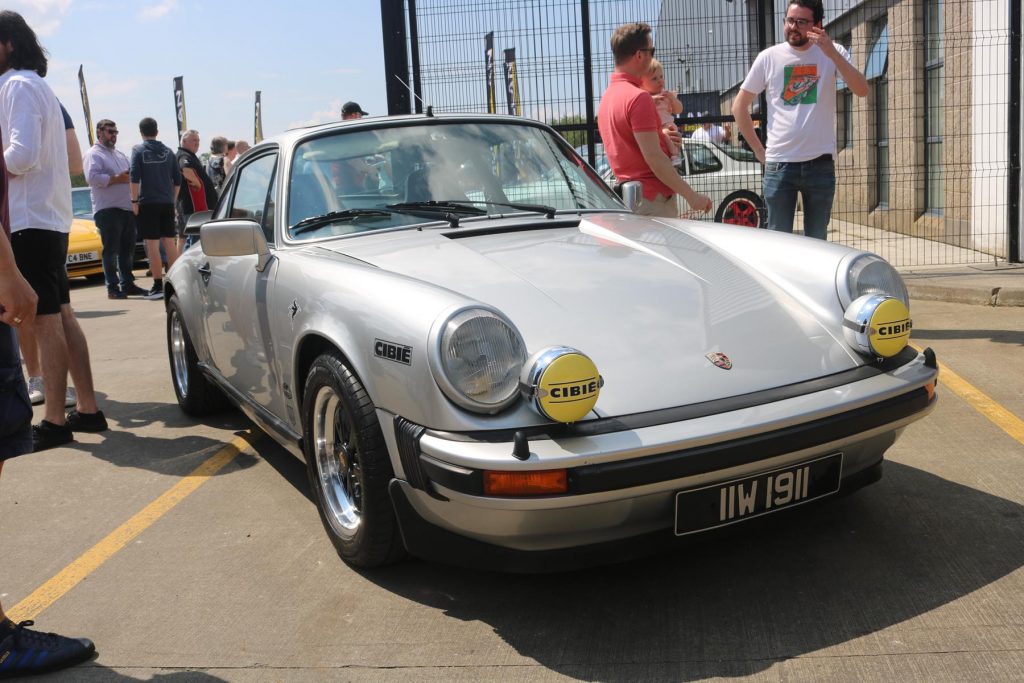 Posting on their Facebook page after the event, "Incredible crowd at our inaugural Cars and Coffee event," commented McMillan Specialist Cars. "Massive thanks to Driven NI Supercar club, Autotesting NI, Euro Car Parts, System Automation Monitoring, Fyfes, Mr Paul Brownlees, Mr Colin Earney, Robert, our magnificent Team McMillan and of course our customers. Today we managed to raise almost £2,000 for Jigsaw Community Centre, thank you all."
Driven [NI Supercar] Club is the social hub of like-minded automotive enthusiasts who curate the best driving roads, lifestyle experiences and calendared events across Northern Ireland.
Members have the opportunity to keep their finger on the pulse of the latest goings on and to share the joy of ownership with fellow members. A Driven Club membership also includes special access and exclusive privileges with our wide range of hospitality and brand partners.
Membership is offered on an application basis and the club ensure that all events are tailored specifically for drivers of qualifying vehicles only.
Sunday saw the club embark on a set-route drive incorporating some breath-taking scenery, an abundance of incredible roads and a stop-off at the McMillan event in Antrim to recharge with coffee and craic with fellow petrolheads.
"The quality of cars was out of this world at our Hills, Glens and Supercars event yesterday," Driven Club stated on social media. "Thanks to all who attended to make this our largest ever turnout!"
Words: GRAHAM BAALHAM-CURRY Photos: ANDY COOPER / RMS MOTORING
Images must not be used in any way without prior written consent of the photographer