In a first for the UK motor industry, commuters can now travel to work in style behind the wheel of a new Fiat 500 1.0-litre Mild Hybrid Lounge for approximately two thirds of the price of the average daily London commute**, thanks to an innovative new Pay As You Go car lease.
This new product from Leasys, the contract hire division of Fiat Chrysler Automobiles (FCA), has been inspired by popular and user-friendly financing options for everyday items like mobile phones.
Leasys Miles is the latest in a series of innovative products that Leasys has launched in the past 12 months. Based on a Pay As You Go concept, it perfectly matches the public's need to have a secure and flexible mobility solution.
The concept allows the driver to pay a low monthly instalment for the vehicle and a set cost per mile for the exact mileage driven in order to minimise cost whilst maintaining personal security
In order to calculate the daily cost, the pioneering scheme uses state-of-the-art black box technology to track vehicle movements and calculate payments based on the miles driven.
Drivers make one upfront payment of £99, followed by 47 monthly instalments of £99*** plus 19.2 pence (16 pence per mile plus VAT) for every mile travelled.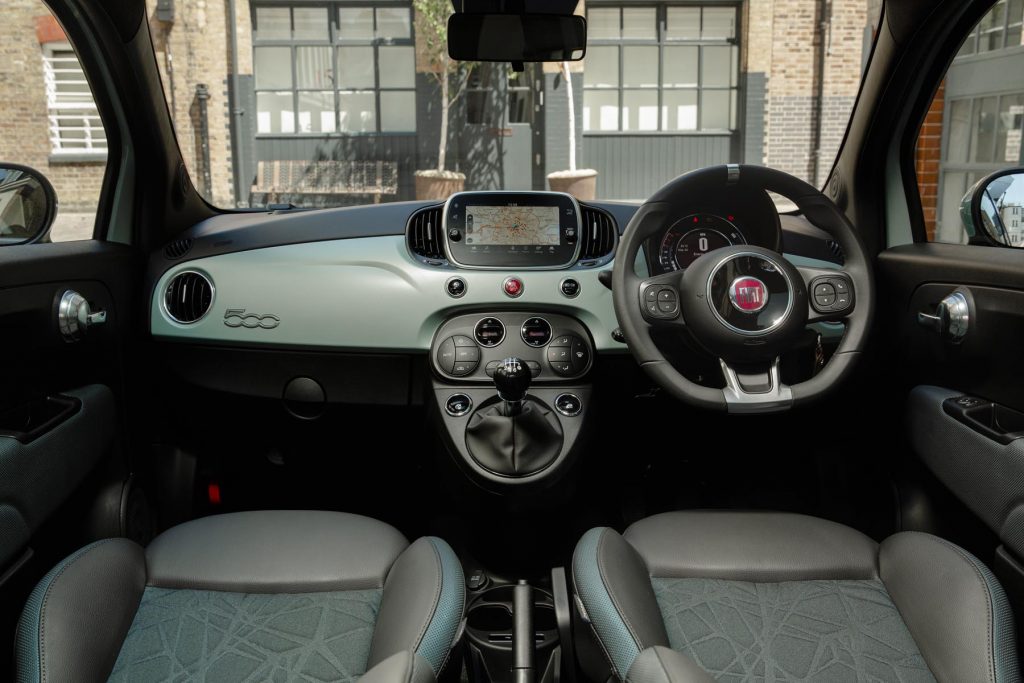 With the average UK commuter making a daily round trip of approximately 25 miles, this would work out at just £10.39 per day (including monthly payment and fuel****).
Additionally, the first 500 miles are included at no cost and there are no upper mileage limits.
Francesco Vanni, UK country manager for Fiat and Abarth, said: "By providing this innovative solution to our customers, Fiat is leading the way in Pay As You Go driving.
Customers need only pay for what they drive with no upper mileage limit, making it an attractive proposition for those now in need of a stylish, economical and reliable car to commute in."
"I am confident that one of the most affordable offers in Fiat's history will become very popular with consumers over the coming months."
Sebastiano Fedrigo, managing director of Leasys in the UK, said: "We are very proud to be launching new products during this difficult period.
We understand now more than ever that innovation is what is required to adapt our companies to a very rapidly changing market. Leasys Miles has reinvented the traditional car lease model by moving to something we're all much more familiar with nowadays.
"By structuring payments in this format, customers can access the latest tech and the newest Fiat 500 styles in an affordable way that means they simply pay proportionally to what they use."
He added: "We anticipate that this new leasing solution will prove popular and expect to make it available across other models in the FCA range in the near future."
For more information on this offer please go to: www.fiat.co.uk and www.leasys.com/uk/english/products/leasys-miles
*Mileage rate only. Initial payment of £99 and 47 monthly instalments of £99 also apply
**Average London commute is £15.25 per day. Source: https://www.totaljobs.com/insidejob/uk-commuters-will-spend-over-135000-by-the-time-they-retire/
***Monthly fee includes road fund licence, roadside assistance, GAP waiver and subscription to the Leasys App, excludes servicing and maintenance
****Fuel calculation based on UK average petrol price of 104.06p per litre on 1st June 2020