Saturday 24th April 2021 was a landmark day for Northern Ireland Motorsport with the resumption of competition after that long Covid-19 lockdown, the day that seen the 2021 McMillan Specialist Cars NI Autotest Championship rev back into action after its thirteen-month hiatus.
The lay-off hadn't blunted Steven Ferguson's edge at all and he pretty much picked up his winning ways where he left off in March 2020, coming out top of the timesheets at all eight rounds of the championship that took place – an immense achievement which secured the Stewartstown man his seventh overall championship win.
Nowadays, the "specials" don't necessarily have it all their own way, and at three rounds it was Mark King in his beautifully prepared "Large Saloon" (Class D) Vauxhall Nova who pushed Steven right down to the final test of the day for the top spot on the podium.
With Steven taking the Overall Championship, Robin Lyons settled for second overall in his Mini Special, with Mark finishing third overall just one point behind Robin, as well as sealing the Large Saloon Championship.
Ferguson and Lyons made it a Class A one-two with James Wilson rounding out the class places in third.
In Class B for the rear-wheel drive sports cars, it was another Ferguson who took the top honours. Trevor, is his Stryker Silvia was the pace setter in this class, winning the class at 5 of the 8 rounds. Paul Lowther in his Westfield would be the class runner-up, with Darren Quille making the trip north of the border to finish third in class.
Class C saw a battle of the Mini Saloons, with Omagh's Jonni McDaid taking the class win, from Andrew Earney and autotest veteran Norman Ferguson, who finished the season a commendable third in class.
With Mark King sealing the Class D Large Saloon Championship with class wins at 6 of the 8 rounds. Andrew Blair would take the runner-up spot in the class, with championship sponsor George McMillan clinching the third-class spot.
The Semi-Expert Championship would be an all-Vauxhall Nova affair, with Damien Mooney sealing the win, with Dungannon's Gary Campbell second and Ben Colhoun in third.
In the Clubman Challenge it would be Jack Gillis in his Vauxhall Nova who would claim the overall win. Ben McKee in his Nissan Micra would have a fierce battle with Adam McMullan in his Starlet Special for the runner-up spot. McKee would do enough to hold onto the runner-up spot, with only 1 point between the two young drivers after the final round of the season.
The Advanced Challenge would see ten highly experienced competitors pitted against each other. Robert Dickson in his immaculate Mini Saloon would take the overall win, with Gareth Dillon taking the runner up spot and Robert Robinson rounding out the top three, both men in their Mazda MX5 sports cars.
As the autotest championship and challenge continue to go from strength to strength, seeing 23 competitors registered for the championship and a further 45 registered for the challenge, it is testament to the work and promotion put in by Championship Co-Ordinator Mark King and the Autotest Specialist Committee.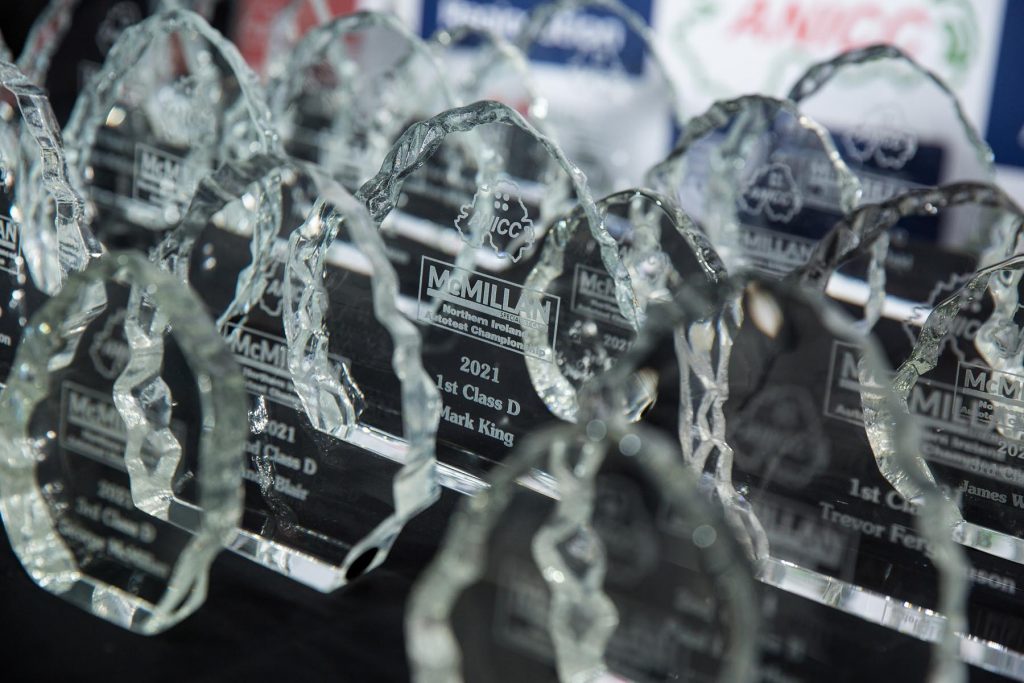 Championship Sponsor, George McMillan of McMillan Specialist Cars, "I am delighted with this year's championship got to go ahead and was such a success. Congratulations and a massive thank you to all the clubs, marshals and site owners involved, without them we wouldn't have a championship to compete in. I am very much looking forward to next year, when all been well, we shall be able to run a full ten round championship."
With continued Covid-19 restrictions forcing the Association of Northern Ireland Car Clubs to cancel their annual awards night, Autotest Championship Co-ordinator decided in conjunction with Championship Sponsor George McMillan to host a Social Evening and Prize-giving at McMillan Specialist Cars premises in Antrim on Saturday 12thFebruary 2022. During the evening over seventy attendees took the opportunity to mingle, catch up with old friends and enjoy their time among the fantastic cars on display, with some food and beverages for good measure. Award winners were presented with beautiful pieces of Dublin Crystal by George and ANICC Chairman Wilson Carson.
Also, during the night ANICC Secretary Grace King, was presented with the Ford-Hutchinson Trophy, as the 2021 Clubman of the Year. When Grace was elected to her role in 2020, she made history by becoming the first female office bearer in the history of the ANICC. Over the past two years she has worked tirelessly to keep all members as up to date as possible and continues to keep all her male counterparts in-line. Grace takes on all tasks with such enthusiasm, always striving to bring ANICC into the modern age and encourage younger people, especially females to get involved in motorsport.
When asked where her love of motorsport stems from, she replied "Throughout my childhood my father George, took me to stage rallies all over Ireland, either with the service crew he worked with or as a spectator. He brought me to Dungannon Motor Club, where I have been Secretary now for a number of years and he encouraged me to attend navigation classes where I learnt the ropes. For all this I am so grateful."
A great night was had by all in attendance, and now the Autotest competitors can look forward to the first round of the 2022 Championship and Challenge which is due to take place on Saturday 5th March. With preparations well underway, the cars will soon be back out revving and wheel spinning at a venue near you soon.
Championship Co-ordinator Mark King highlighted that, "It has been great to see some new, younger competitors join our ranks over the last couple of years since we introduced that Clubman Challenge. I would encourage anyone to give it a go, the Clubman tests are designed to be simpler in order to give competitors an introduction into the sport with the hope that they enjoy it enough to stick with it!"
So why not head down to the first event and give it a go!!!
2022 Championship Dates
05th March – Autotest Drivers Club
26th March – Ulster Automobile Club
09th April – To be confirmed
23rd April – Larne Motor Club
14th May – Enniskillen Motor Club
28th May – Coleraine & District Motor Club
11th June – Omagh Motor Club
06th August – Dungannon Motor Club
27th August – Coleraine & District Motor Club
03rd September – Autotest Drivers Club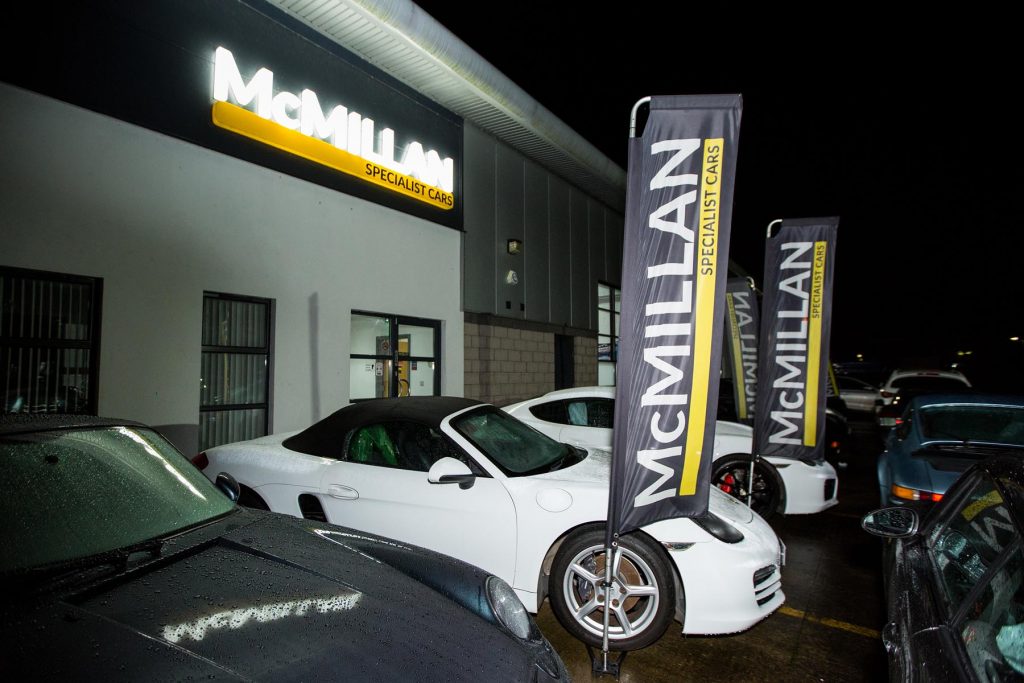 Words: Grace King / ANICC Secretary Photos: GRAHAM BAALHAM-CURRY
[Images must not be used in any way without prior written consent of the photographer]