The letters DS are to most people relatable to the Citroen brand of cars, thanks to the likes of the Citroen DS3, for example.
In recent years however, the letters DS have moved away from carrying the Citroen badge, and indeed, the Citroen name completely. The reason? Simply as "DS Automobiles" now holds its own entity.
Think along the lines of what Lexus is to Toyota, or what Infiniti is to the Nissan brand. DS, just like Lexus and Infiniti, is an upmarket, more plush brand, from a well-established company that aims to offer customers absolutely everything you need from a vehicle, plus a bit extra. 
Pricing of which, in the case of the DS range, keeping it much more affordable than the many established German rivals. DS Automobiles provides "An exclusive blend of technology, craftsmanship, avant-garde style and attention to detail".
In simple terms, you are getting a lot of bang for your buck and indeed a lot more character than ever. Does this ethos work for our market, though? I'm not quite sure, if truth be told.
I don't recall the last time I saw an almost-new Lexus on our roads, Infiniti are no longer selling new vehicles in the UK, and the only time I have ever seen a DS model on our roads, is when I have been at the helm of press cars sent from the manufacturer.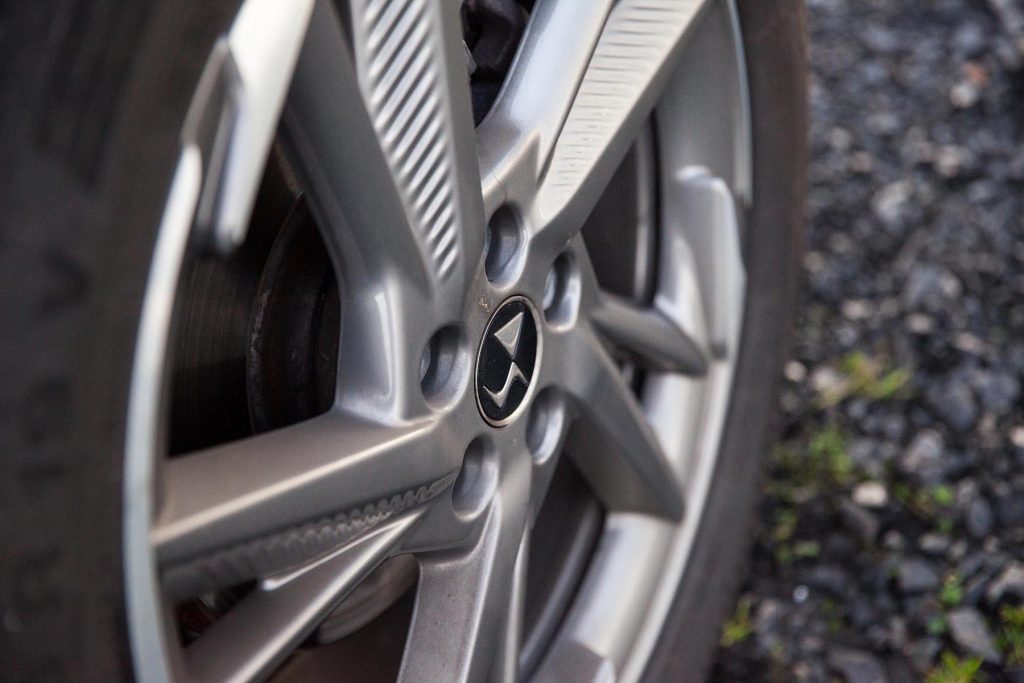 Having not driven any of the current Lexus range, I can't comment on what that brand offers. But, I can say that the Infiniti brand offered comfortable and pleasant driving cars.
Cars with a range of borrowed parts and old technology, making them to me, a bit of an odd choice for the price bracket in which their models sat. Perhaps the reason they are no more, in our market.
DS automobiles however, from my limited experience of them, offer a vehicle that will allow you to stand out from the crowd, one of decent quality inside with the use of adequate materials, and finally, one that offers a comfortable, yet safe driving experience.
Here we look at the DS 7 Crossback which is available from £325 per month, and offers an alternative from the likes of the BMW X1 and Mercedes-Benz's GLA.
Pricing starts from £32,730 with just three trim levels on the DS7.
Starting with the 'Performance Line' you get active LED vision with 3D LED rear lights, cloth seat trim, air conditioning, cruise control, 19-inch alloy wheels, sensorial drive, active scan suspension, and a 12 -inch touch-screen infotainment hub with connect nav.
A 'Prestige' trim, priced from £36,940 adds a reversing camera, advanced safety pack, crystal controls, and heated leather sports seating.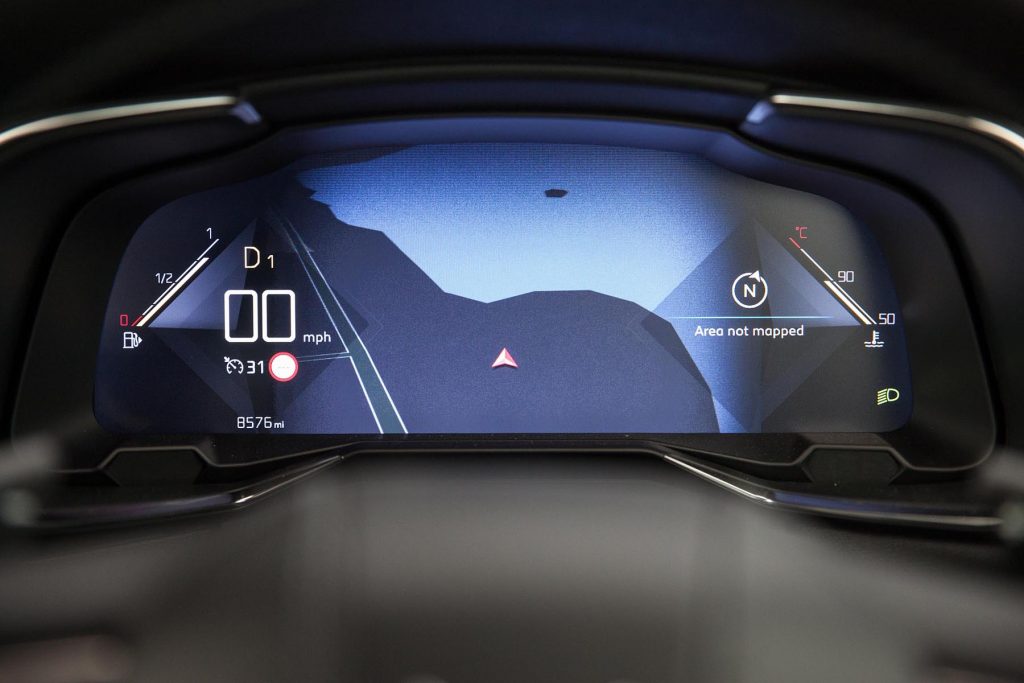 An 'Ultra Prestige' starts from a whopping £43,790 and adds 20-inch alloy wheels, Nappa leather seating, focal Electra Hi-Fi system, lane keep assist and active cruise control, and an electric opening panoramic sunroof.
Four turbocharged engines are available.
Two petrol engines start with a 1.2-litre, 3 cylinder unit producing 130ps and mated only to a manual gearbox, will see you propel from 0-62mph in 10.2 seconds with a top speed of 122 mph. A 1.6-litre engine comes only with an automatic transmission and produces either 180ps or 225ps.
The stats for these aren't too different with a 0-62mph dash in 8.9 seconds and 8.3 seconds respectively, and a top speed of 137mph and 145mph respectively. 
If you require a little more frugality, a 1.5-litre diesel producing 130ps is available in either manual or automatic, which will see 0-62mph in 10.8 seconds with a top speed of 121mph.
Finally, a 2-litre 180ps diesel will see a 0-62mph dash in 9.4 seconds with a top speed of 135mph and is available only as an automatic.
At a glance, the DS7 Crossback isn't too dissimilar to most other five-seat SUV's on the market today.
It's only when you get up close that you notice the fine details and intricate styling that stands this model out among a crowd. The boot is easily capable of accommodating a double buggy, whilst inside the cabin offers decent front and rear passenger room.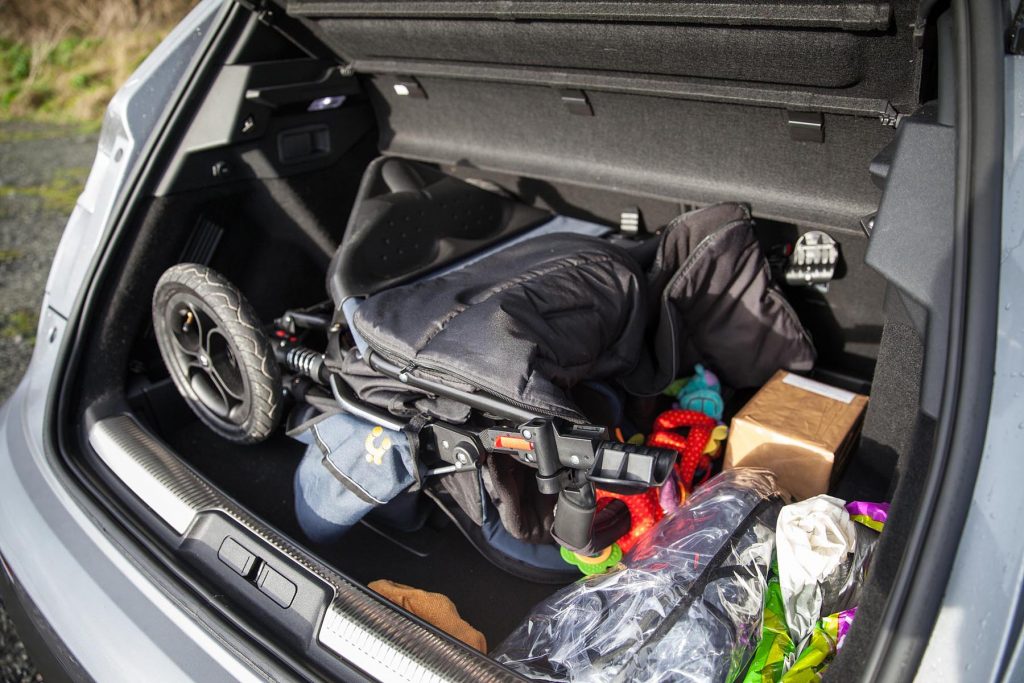 The heated, massage seats, with cross-stitched soft leather, are incredibly comfortable and supportive whilst the switch-gear around the dash follows in the triangular theme and looks rather funky.
An analogue clock electronically rotates into view at the top of the centre console when you start the vehicle, and if the 12-inch touch-screen display isn't enough for you, the digital cockpit behind the steering wheel makes light work of following the sat nav.
With an engine and gearbox combination far from lacklustre, the DS7 Crossback's agility has been sacrificed slightly, sadly, in aid of comfort. I know comfort and quality is what DS are about, and on that basis, the lesser powered engine options are most likely favourable.
The model tested and pictured, a 'Prestige' 225 petrol, 8-speed automatic, with a pearlescent paint option, will cost you today £42,620. It is not unrealistic for the top trim level model with diesel engine and a couple of options ticked, to stand you almost £50,000.
A petrol-hybrid model named 'E-Tense' is available as a four-wheel-drive automatic only, it's no slouch with a 0-61mpg sprint in a mere 5.9 seconds with a stop speed of 149mph and starts from £50,725.
DS offer 3 year, 60,000 mile warranty, with service intervals of every 20,000 miles.
Fact File for model tested
Make :  DS
Model :  7 Crossback
Trim : Prestige
Engine : 1.6-litre turbocharged petrol
Gearbox : 8-speed automatic
Cost : £42,620
Words & Photos: GRAHAM BAALHAM-CURRY
images must not be used in any way without prior written consent of the photographer