When introduced to the market seven years ago the self-charging Kia Niro hybrid became a frugal baby Sportage, thanks to its SUV stance and the fact that it was larger than the Korean brand's Ceed.
A year later, plug-in hybrid technology was added. And in 2019, a fully electric Kia E-Niro was made available. This trio of powertrains remains today, within what is a very different looking Niro.
The all-new Kia Niro is, without doubt, a family friendly mode of transport. Its bold design may not appeal to the masses. But with a 7-year warranty, is worthy of being on the radar of those shopping for a new car.
Packed as standard with safety and technology, the Kia Niro features unique body cladding which is available in a contrasting two-tone colour against the body finish.
Inside the Niro is spacious and welcoming, with seats that are engineered from recycled materials. Any leather around the cockpit is like most young people's Instagram accounts. Fake!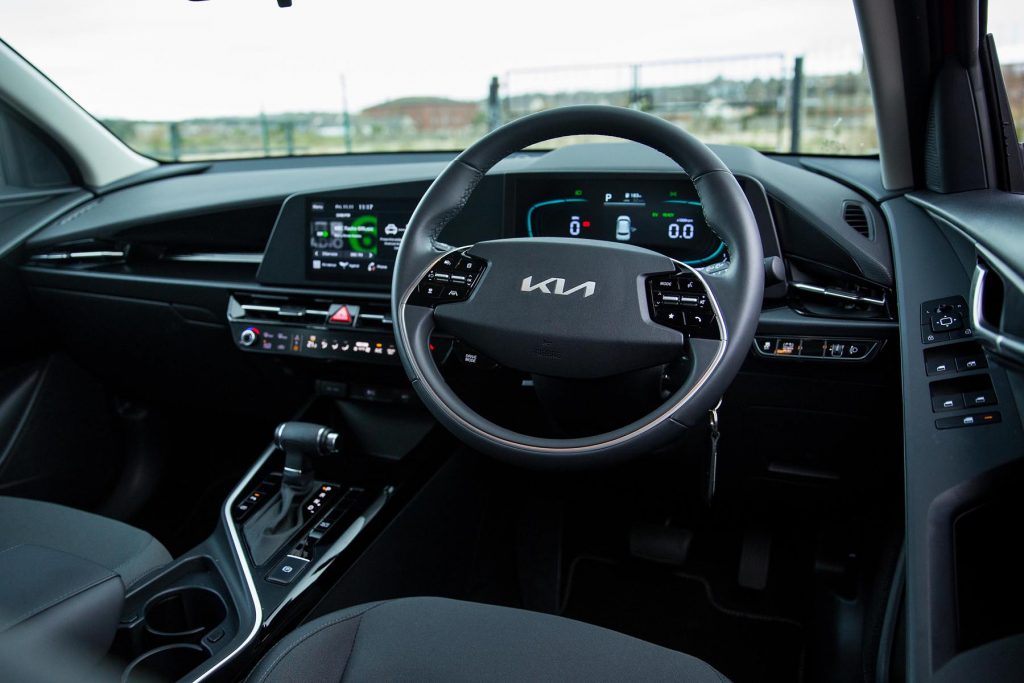 One thing I have adored about Kia models in recent years is their ability to keep simple chunky buttons. Flush lines and a smooth appearance inside this all-new Niro means that sadly, everything is digitised or controlled via touchscreen. Or by buttons that lie flush within the rest of the interior trim.
A pair of 10.25-inch panoramic high-definition digital display screens on the top trim fill the void behind the steering wheel and continue across above the centre console. Reading the road and being connected to the world around you has never been easier.
Before touching on the model tested and pictured, the all-new Niro EV comes priced between £36,795 and £42,295 before options. It features a 64.8 kWh lithium-ion battery producing 201 bhp with a claimed range of 285 miles.
The all-new Niro plug-in hybrid is priced between £34,075 and £39,575 before options. It features a 1.6-litre petrol engine combined with an 11.1 kWh lithium-ion polymer battery which provides 180 bhp and a six-speed dual-clutch automatic transmission.
Onto the most affordable engine, as tested, and the all-new Niro hybrid is priced between £28,295 and £33,785 before options. Featuring a 1.6-litre petrol engine which is helped by a 1.32 kWh lithium-ion polymer battery to produce 139 bhp that is fed to the ground via a six-speed dual-clutch automatic transmission.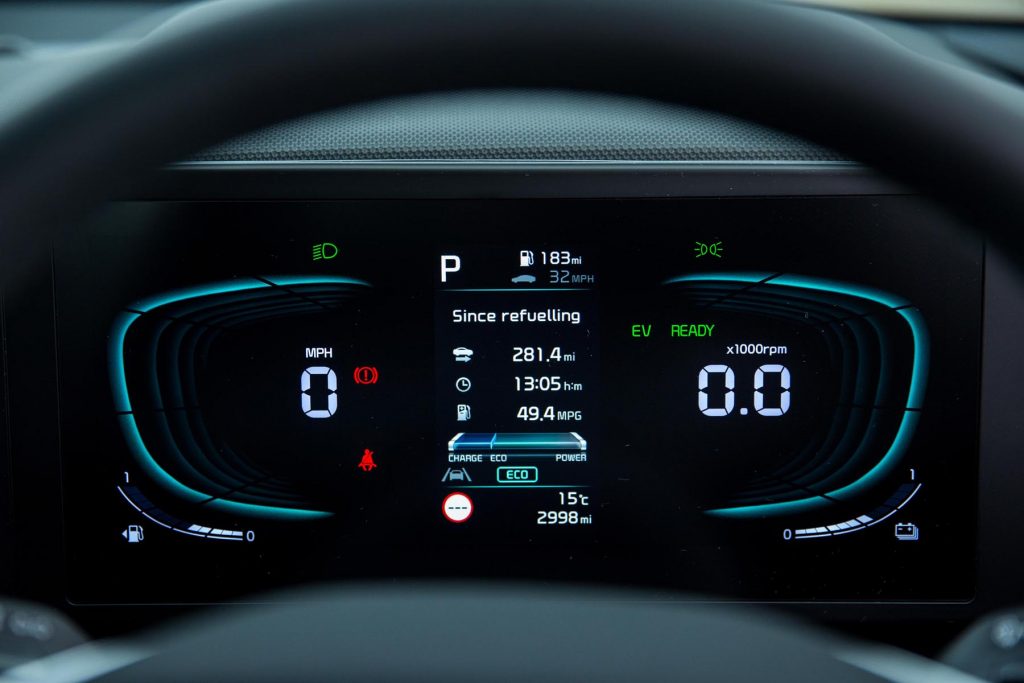 Key specification on the £28,295 priced 'Niro 2' trim includes an 8-inch touchscreen display featuring Android Auto and Apple CarPlay, a 4.2-inch supervision cluster, cloth upholstery, forward collision-avoidance assist, rear parking sensors, reversing camera system, smart cruise control with stop and go, and roof rails along with tow pack.
The 'Niro 3' starts from £31,045 and adds 18-inch alloy wheels, cloth and vegan leather upholstery, driver lumbar support, front parking sensors, heated front seats and steering wheel, free 7-year Kia connect services, rear privacy glass, wireless mobile phone charger, integrated 4-inch TFT cluster with 10.25-inch touchscreen display with navigation.
The range topping hybrid, a 'Niro 4' is priced from £33,795 and adds integrated 10.25-inch TFT LCD cluster with 10.25-inch touchscreen display with navigation, remote smart parking assist, ventilated front seats, head-up display, power opening tailgate, premium relaxation passenger seat, tilt and slide sunroof, and vegan leather upholstery.
Despite being the entry-level model, the car tested and pictured proved to be more than adequate for my needs. The front seats offer plenty of bolster support. The rear seats more than capable of coping with two adults, meaning young family life is a breeze.
A restyled, dished steering wheel would be a welcomed addition to replace the bland looking wheel that the all-new Niro is equipped with. This personal opinion a side, the interior is of great quality.
Load space in the boot of the hybrid is impressive, as can be seen from my photo with it filled with camping gear. A larger battery in the other models restricts this room greatly.
Driving wise the all-new Kia Niro hybrid does what it says on the tin. With a 0-62 mph dash achievable in around 11 seconds, it's not exactly fast. When asked to do anything outside of a city environment, its handling is dull and does not inspire confidence.
Returning in the real-world almost 50 mpg during my week with it, the all-new Kia Niro hybrid is going to be easy on your pocket. Its six-speed DCT gearbox is fantastic.
I can see the Niro fitting well into many households, but it was a forgettable experience. Unlike the Kia Picanto, which I am excited to write about soon.