For the first time in 55 years, Ford is expanding the Mustang family, bringing the famous pony into the electric age with Mustang Mach-E, an all-new, all-electric SUV born of the same free-spirited ideals that inspired the best-selling sports coupe in the world.
Mustang represents freedom, progress, fast performance and a touch of rebellion. Now, Mustang is ready to reimagine these ideas for a powerful electric future, with space for customers' growing needs and advanced over-the-air updates that continue to improve the vehicle.
"At the first-ever Detroit auto show, Henry Ford said he was working on something that would strike like forked lightning," said Bill Ford, executive chairman, Ford Motor Company.
"That was the Model T. Today, the Ford Motor Company is proud to unveil a car that strikes like forked lightning all over again. The all-new, all-electric, Mustang Mach-E. It's fast. It's fun. It's freedom. For a new generation of Mustang owners."
Ford brought the Mustang Mach-E to life through a development process concentrated entirely on customer needs and desires. The result is a sleek, beautiful SUV that delivers spirited ride and handling, with state-of-the-art connected vehicle technology that makes Mustang Mach-E even better over time.
When it arrives in late 2020, Mustang Mach-E will be available with standard and extended-range battery options with either rear-wheel drive or all-wheel drive powered by permanent magnet motors.
Equipped with an extended-range battery and rear-wheel drive, Mustang Mach‑E has a targeted pure-electric driving range of more than 370 miles according to the World Harmonised Light Vehicle Test Procedure (WLTP). In extended-range all-wheel drive configurations, Mustang Mach-E is targeting 337PS (248kW) and 565Nm of torque.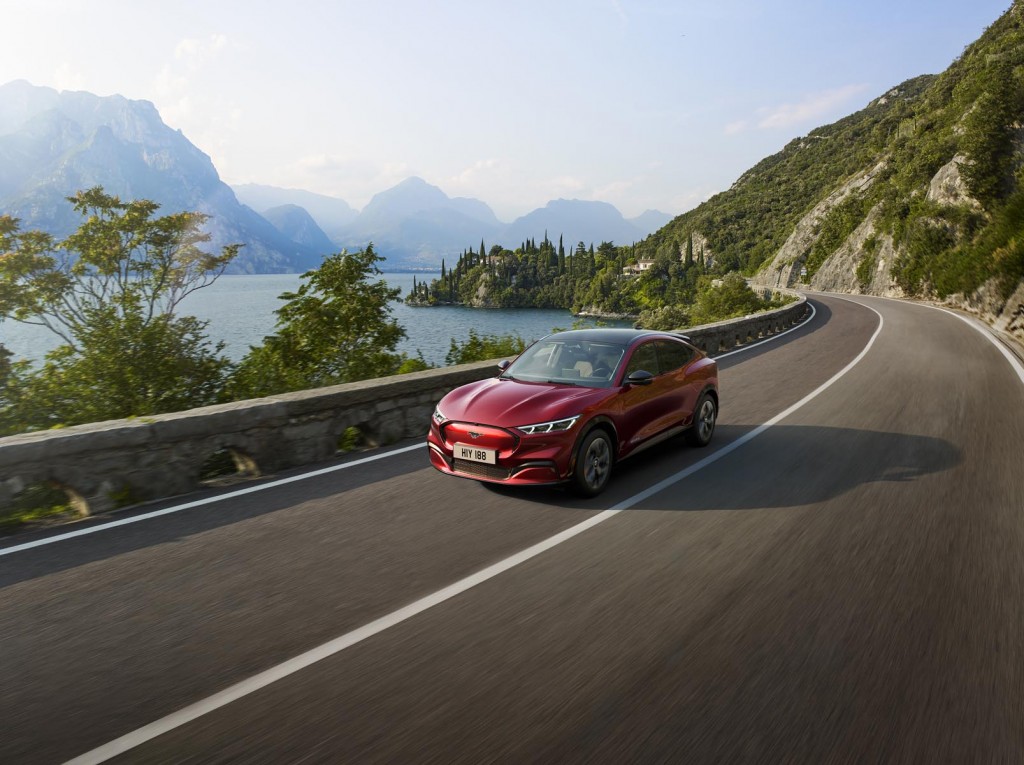 Ford also will offer a special performance version. The Mustang Mach-E GT is targeting
0-62mph acceleration in less than five seconds, as well as an estimated 465PS (342kW) and 830Nm of torque.
"The Mustang Mach-E is one of the most exciting vehicles Ford has ever introduced," said Stuart Rowley, president, Ford of Europe. "This purpose-built all-electric vehicle is unique, but still unmistakably a Mustang, and it's coming at exactly the right time for customers in Europe."