Having been furloughed from his job as an automatic greaser technician during the early part of this year's pandemic, it was fresh air and photography that helped 30-year-old Steven Evans get through the long days.
An amateur photographer for around five years, the Kirkistown man had invested in some new camera equipment at the start of this year without knowing just how much it was going to get used, never mind creating a calendar for charity with what he captured.
"At the end of April, I was stuck in lockdown and I was on furlough," Steven explained. "You weren't allowed to go anywhere or do anything so I decided to get some fresh air in the fields and take my camera with me."
With a life-long interest in agriculture that has led to a career working for Hi-Power where he spends a lot of time around farm machinery, as well as lorries and other heavy plant equipment, Steven was well placed to know where and when various agricultural contractors would be 'doing the grass'.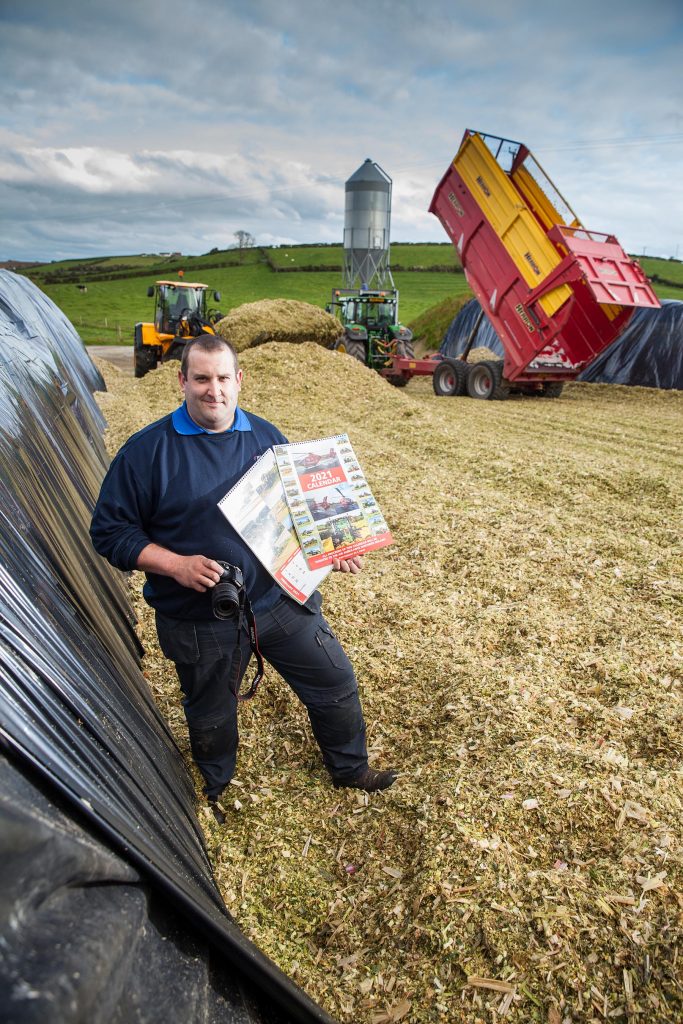 "I started playing with the camera settings and I learned more about photography every day I was out. I followed the machinery working through the fields and walked for miles – literally miles!
"At the start of May, there was an incident in the Ards Peninsula when a young lad called Declan was badly injured in an accident with a tractor. They got him into a road ambulance but they feared the worst so the Air Ambulance met them in Greyabbey.
"The helicopter landed at the tennis courts in the village and the team were able to help Declan, then fly him on to hospital, which no doubt saved his life. It wasn't long after this that I got chatting with one of the contractors I'd been photographing, and the idea of a calendar showcasing my images of them working, soon gave me a focus."
The reason Stephen chose the Air Ambulance as his chosen charity to benefit from calendar sales was simple. If urgent medical assistance is needed in the Peninsula, it can be challenging to reach patients as quickly as necessary due to the road network and its traffic.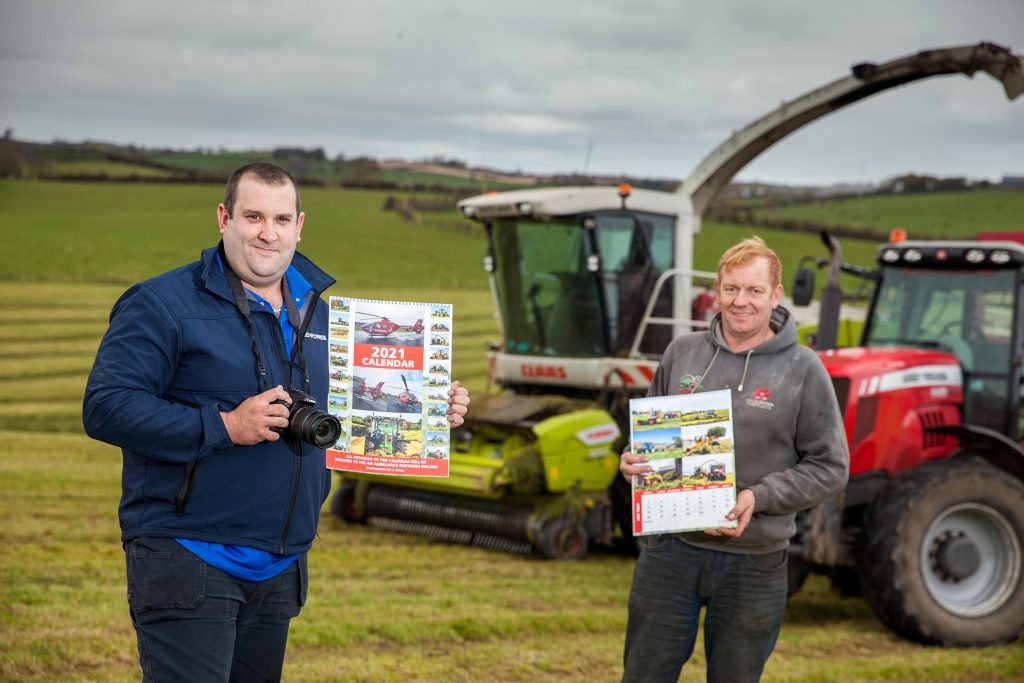 Working around farms and machinery, Steven knows only too well the dangers faced by much of this vast rural community and the Air Ambulance has been the difference between life and death on more than one occasion since its inception.
"The air ambulance is a great benefit to us because it's off the ground and it's at the hospital within 10 to 15 minutes of taking off from anywhere around here," Stephen said. "With lockdown, a lot of big charitable events have been cancelled, including a lot of truck shows that would raise money for the Air Ambulance. That's vital money that hasn't been raised this year.
"It's a charity that has a big following, especially from those in rural areas, so this calendar is a fitting tribute to the farming community and Air Ambulance NI. It's also a chance to raise some vital funding for such a valuable resource. It might help to make a difference and help to keep it in the air.
He added: "The agricultural contractors who feature in the calendar have pledged to come together and cover the costs of printing, meaning that every penny given from the sale of the calendar will be going directly, in full, to Air Ambulance NI."
One of the contractors, Brian Horner, said:
"It's a service that hopefully neither I, nor anyone that works for me will require, but I always try to give to the Air Ambulance. With us doing the work that we do, it's one thing that I'd like to have available at the drop of a hat if we need it."
Grace Williams, Area Fundraising Manager for Air Ambulance NI commented:
"We are so inspired by the creativity and generosity we are seeing from the public across Northern Ireland. Steven Evans is a real inspiration, coming up with this unique fundraising idea, combining his passion of photography and the farming community with his support for his local Air Ambulance.
"As a service we rely heavily on charitable donations to keep the medical team in the air, delivering critical care to patients who have suffered trauma throughout Northern Ireland- without this type of support, the team simply couldn't fly. Every single penny counts.
Grace continued, "We want to say a huge thank you to Steven Evans, we are delighted that he wanted to do this in aid of Air Ambulance NI and would encourage everyone to support his fundraising efforts."
The 2021 calendar will be available soon via Steven's Facebook page as well as various farm and machinery shops, for £10.
For more information on outlets, or to order directly, please visit – https://www.facebook.com/SE-Photography-106036734480583/
Words & Photos: GRAHAM BAALHAM-CURRY
images must not be used in any way without prior written consent of the photographer